Top-level Israeli team held talks in Cairo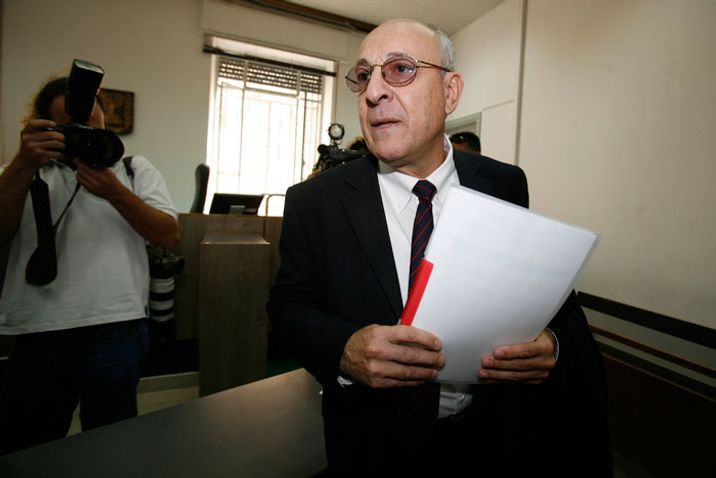 Isaac Molho, special envoy of PM Netanyahu
Delegation, led by Netanyahu aide, met with senior military officials
A top-level delegation led by Prime Minister Benjamin Netanyahu's special envoy, Isaac Molho, held talks in Cairo on Tuesday with Egyptian military representatives.
The visit by the five-person delegation reflects the greatly improved ties between Israel and Egypt since President Abdel-Fattah al-Sisi came to power two years ago. No details of the talks were divulged.
In May, ahead of Egypt's presidential election, Sissi declared that his country's peace pact with Israel was stable and offered to mediate talks between Israel and the Palestinians aimed at reaching a negotiated agreement.
Israel and Egypt have also been cooperating in the fight against the Islamic State group in Sinai, and Israel has allowed Egypt to introduce forces into the area well above the limits set out in the sides' 1979 peace treaty.
A highly placed Egyptian source told Haaretz that if Islamic State militants approached the Gaza Strip, Sisi might "invite" the Israel Defense Forces to take action against the Islamist organization, adding that the Israeli and Egyptian armies may already be coordinating a response to such a move.
In June Sisi named senior diplomat Hazem Khairat to serve as the country's first ambassador to Israel in three years. Khairat is expected to arrive in Tel Aviv this fall after Israel confirmed the appointment and welcomed Egypt's decision.
Khairat has served as Egypt's representative to the Arab League, as well as its ambassador to Syria and Chile.
He will replace Atef Salam el-Ahl, who was recalled in 2012 by then-president Mohammad Morsi over the war between Israel and Hamas in Gaza.