Iran has always had a covert nuclear weapons program: Rafsanjani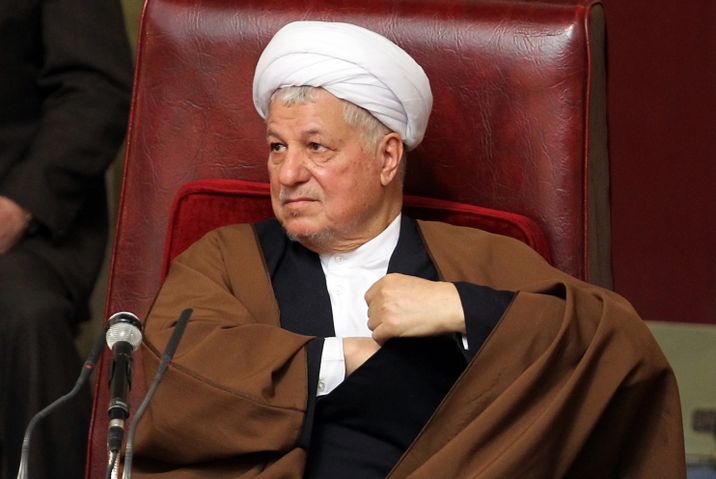 Former Iranian president Ali Akbar Hashemi Rafsanjani
(ATTA KENARE/AFP/GETTY IMAGES)
'80% to 90% of the Iranian people..concur with the accord and want to be done with it [nuclear project]'
According to the National Council of Resistance of Iran (NCRI), a dissidents group in Iran, former Iranian president Ali Akbar Hashemi Rafsanjani told the Iran Republic News Agency that Iran has been trying to acquire nuclear weapons ever since it started its nuclear program.
The NCRI reported that the former president spoke to the news agency in Farsi, and said that "We implemented part of our nuclear activity when we were still at war and Iraq was close to securing enrichment when Israel destroyed all of it."
The former president explained that Iran's reason for this undertaking was deterrence, as a result of the prolonged war with Iraq. Rafsanjani is the head of Iran's State Exigency Council.
He said that "Those years, we were all thinking that we should arm ourselves with deterrent elements since the war was not about to end and in our defensive policies we had the word of Imam [Khomeini] in mind that the war may last 20 years."
The Iran Republic News Agency said that NCRI reported that in the interview, Rafsanjani said that along with Supreme Leader Ali Khamenei, they have both been involved in following up on the project to acquire a nuclear weapon. The former president recognized the program is covert, and has included enriching uranium, the construction of secret sites, building a heavy water reactor, manufacturing centrifuge parts and using laser technology.    
Rafsanjani said that "80% to 90% of the Iranian people… concur with the [nuclear] accord and want to be done with it [nuclear project]." The NCRI stressed that this is contradiction to the Iranian regime's official stance that the people have been fully supportive of the project.