Sharp increase in Golan Druze seeking Israeli citizenship as Syria war rages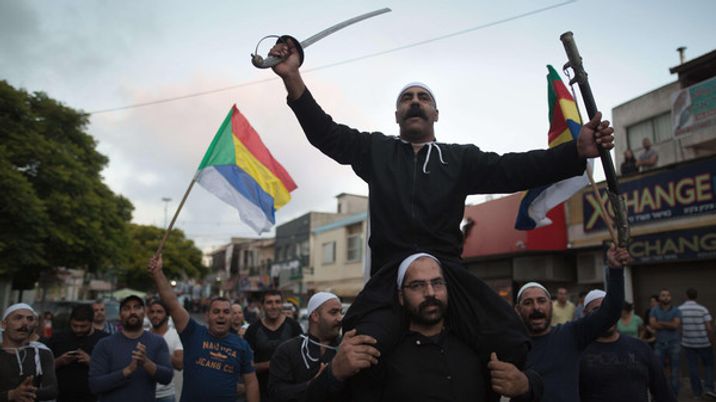 Manifestation de Druzes israéliens à Daliyat al-Carme en faveur de leurs frères syriens 14 juin 2015
AFP
Requests for citizenship jump from two in 2010 to 80 so far this year
Influenced by the increased unrest caused by Syria's bloody civil war, the number of  Druze residents on the Golan Heights seeking Israeli citizenship has increased dramatically over the past few years, Israeli's Channel 1 News reported Thursday.
While only two requests were filed in 2010, a year before the unrest began within the context of Arab Spring, the number of Golan Druze seeking citizenship so far in 2015 stands at 80 and looks set to increase further, according to the report. 
Many Druze residents of the Golan Heights have maintained loyalty to Syria's rulers and continue to safeguard strong economic and familial ties, despite living under Israeli control since the 1967 Six Day War.
However, some 151 Druze have become naturalized Israeli citizens since the war broke out in Syria in 2011, the report said, citing government statistics.
According to the report, Druze community members confirmed that requests for Israeli citizenship were on the rise, however none were prepared to be interviewed on camera for fear of retaliation in their villages.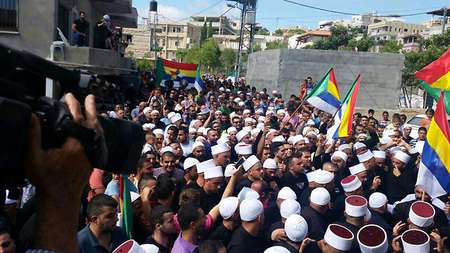 Officials say there are 110,000 Druze in northern Israel, and another 20,000 in the Israeli-held Golan.
Of the 20,000 Druze residing in the Golan, only a few hundred have accepted Israeli citizenship since it was first offered in 1981.
Israel seized 1,200 square kilometers (460 square miles) of the Golan Heights in the Six-Day War of 1967 and later annexed it in a move never recognized by the international community.
The Druze, followers of a secretive offshoot of Shiite Islam, made up around three percent of Syria's pre-war population of 23 million people.
Concerned over the situation across the border in Syria, the Druze community in Israel has called on the US to bomb Islamic State's positions in Syria. 
In June, Israel's chief of staff Lieutenant General Gadi Eisenkot said authorities were preparing for a possible influx of Syrian refugees.
A spokesman confirmed he was referring to a potential influx from areas adjacent to the ceasefire line on the Golan.
Read More:
What is the meaning of Israel's 'blood pact' with the Druze?
Israel must help the Druze in Syria create an independent state