Free Syrian Army rebels claim Samir Kuntar assassination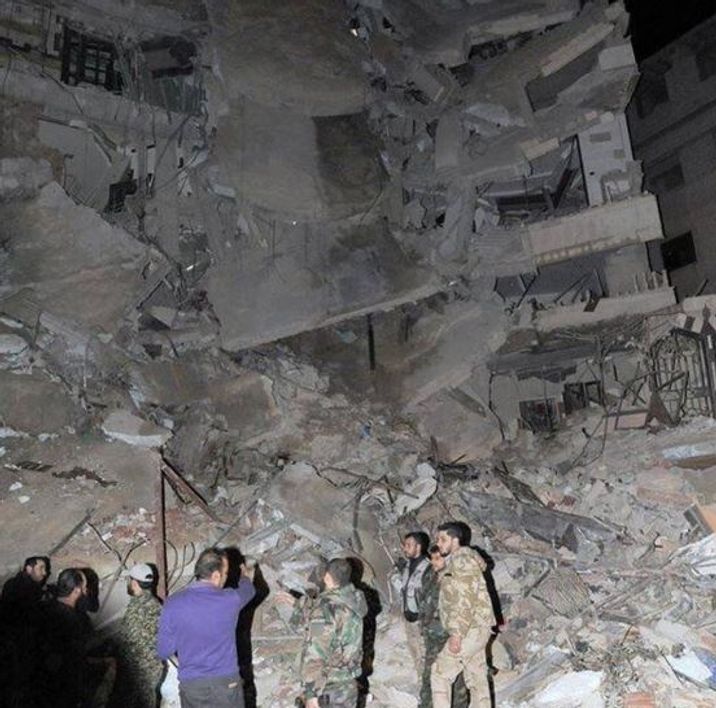 Aftermath of Israeli airstrike which killed terrorist Samir Kuntar
Twitter
Nasrallah expected to make speech Monday threatening perpetrators of the attack
Fighters claiming to be from the Free Syrian Army uploaded a video on YouTube Monday, in which they claimed that they were responsible for the assassination of Samir Kuntar and his bodyguards. The video describes the assassination as a "high quality action," and denied Hezbollah claims that Israel's air force had carried out an air strike.
Earlier in the month President Vladimir Putin claimed Russia was backing the Free Syrian Army (FSA) with arms and air support in joint operations with regime forces.
Hezbollah
Hezbollah announced the death on Sunday of terrorist Samir Kuntar, claiming that two Israeli planes penetrated Syrian airspace and fired four missiles at a building.
"At 10:15 p.m. on Saturday December 19, Zionist warplanes struck a residential building in Jaramana city in Damascus countryside," Hezbollah media relations said in the statement.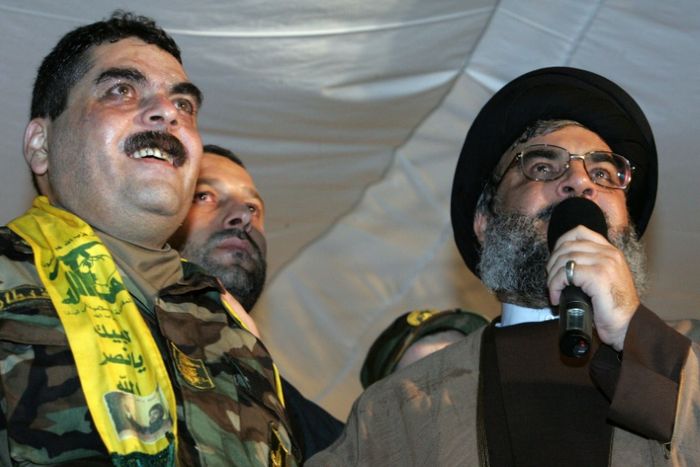 General-Secretary of Hezbollah, Hassan Nasrallah, is expected to make a speech relating to the assassination of Kuntar on Monday evening. He is expected to make clear that the militant group will not tolerate the targeting of its operatives and reserves the right to respond whenever and however it chooses.
Kuntar spent 29 years in Israeli custody over his role in the brutal slaying of four Israelis as part of a group which carried out a terror raid from Lebanon in 1979 on the northern Israeli town of Nahariya. Kuntar killed Danny Haran before killing Haran's four-year-old daughter Einat by smashing her head with the butt of his rifle. Einat's mother, Smadar, accidentally smothered her two-year-old daughter Yael while trying to keep her quiet as they hid from the terrorists. The group of attackers also killed policeman Eliyahu Shahar.