Two dead in apparent terror shooting in central Tel Aviv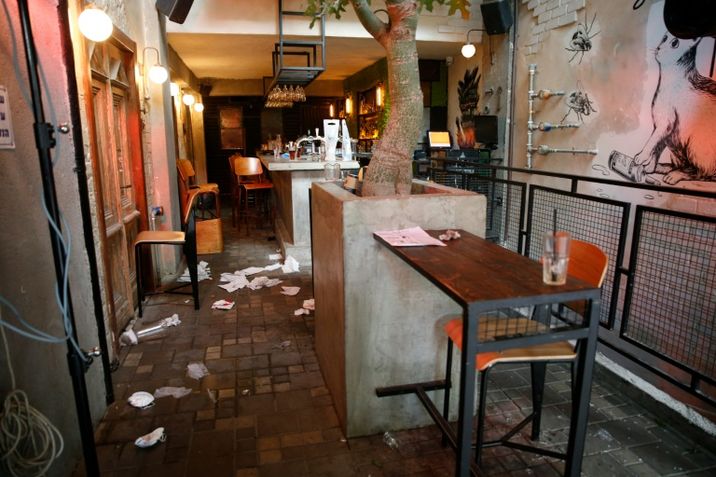 The inside of a Tel Aviv pub after an unidentified gunman opened fire on January 1, 2016
Jack Guez (AFP)
Heavily armed special forces were sweeping the area for the gunman, who remains at large.
An unidentified gunman using a semi-automatic weapon fired into one or two crowded restaurants in central Tel Aviv on Friday, killing two people and injuring seven. Tel Aviv mayor Ron Huldai says the incident appeared to be a terror attack.
Security camera footage and fingerprints subsequently led police to identify the assailant as a 29-year-old Israeli Arab from the central region of Wadi Ara. According to media reports, his father saw the picture of the shooter caught on a security camera and called police. According to the shooter's father, the attack was carried out using his gun, which his son stole. Media reports that the shooter's father works in security,
Heavily armed special forces teams were moving north through Tel Aviv's central streets, sweeping through apartment buildings, yards, and parking garages in pursuit of the gunman, as a helicopter was seen circling overhead.
Police commander Yehuda Dahan said that there was no need for people to remain indoors, as the manhunt for the shooter, who remains at-large, is ongoing amidst increased security throughout the city. Police have said that the shooter is no longer armed, and had dumped the weapon in a trash can as he fled.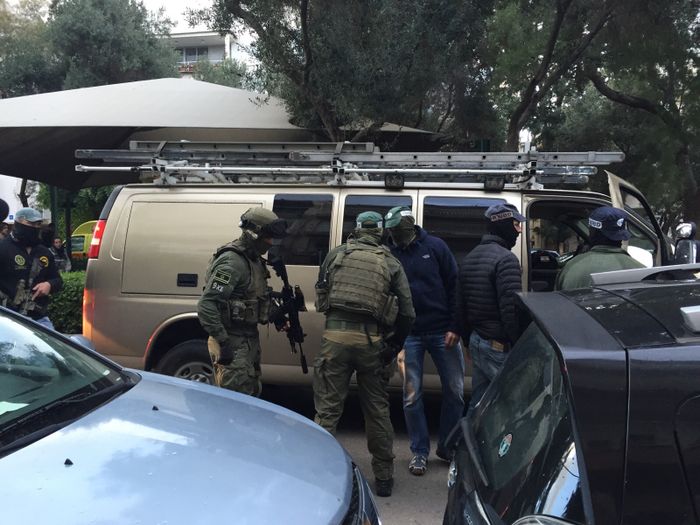 The Magen David Adom medical service announced via Twitter that at least one person injured in the shooting had died, and later confirmed that a second person had succumbed to injuries.
Seven wounded were evacuated to hospital - two in critical condition, two in serious condition, and three in moderate condition.
The first victim has been identified as Alon Bakal, manager of one of the bars where the shooting took place, who moved to Tel Aviv in October from Netanya, where he studied at the Netanya Academic College.
"[Alon] studied law and business management, he was a thriving and happy child. He lit up every place he went, he made everyone laugh," Alon's father said, speaking to reporters from Ichilov hospital in Tel Aviv. "Have no doubt, he was a very special child. He was very special to us. Yesterday he sent me a message: 'I am having fun, I love to live.'"
"We are losing our good kids," Bakal's father said.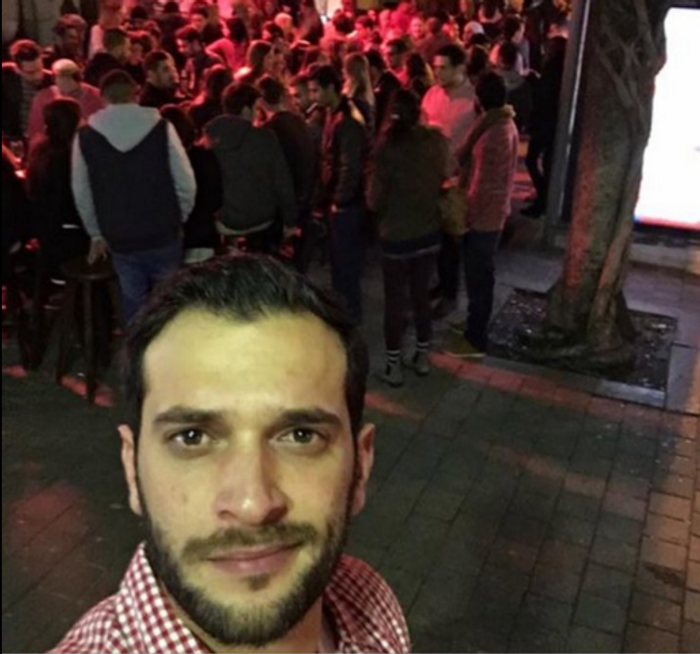 The second victim was later identified as 30-year-old Shimon Ruimi, a resident of Ofakim in southern Israel.
Security footage from the Anis healthfood store shows the gunman filling a plastic bag with nuts and approaching the store's counter, appearing to get ready to make a purchase, before dumping out the bag and reaching into his backpack, pulling out an automatic weapon and exiting the store firing shots into the busy pub next door.
Witness reported that the shooter appeared calm and methodical.
According to reports by Israel's Channel 2 News, a koran was found in the backpack the shooter left behind at the health-food store, however this may have been left as a diversion for police.
The Prime Minister's Office released a statement following the attack saying that Prime Minister Benjamin Netanyahu is in constant contact with security branches and is being briefed by the Israeli Police and Shin Bet about the Tel Aviv shooting investigation.
Opposition leader Isaac Herzog took to Twitter to comment on the event, writing: "A very painful event in Tel Aviv. Condolences to the victims' families and wishes for a speedy recovery to the injured. Trust that security forces will quickly catch the foul murderer."
An employee at a nearby pub told Ma'ariv newspaper, "We were sitting outside and suddenly we heard five or six shots close to each other. Everyone who was in the street started running like crazy. We ran into the kitchen with customers...One of the waiters at the scene said shots were directed into the bar."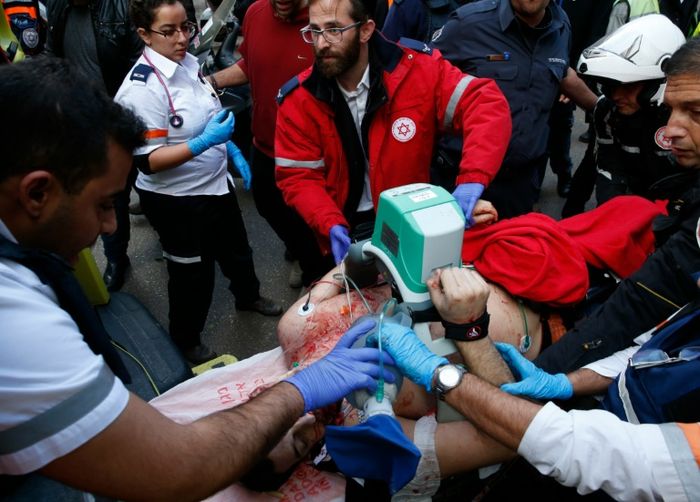 Another witness at a nearby cafe told Ma'ariv: "It was a quiet Friday, I was complaining that my sandwich was late. Suddenly we heard a shot. At the second shot, a father with his child ran in and yelled at us to 'lie down'! I still didn't really digest what had happened. Suddenly there was a shot to the cafe where we were. Then I saw the shooter was standing right in front of me in a black coat with bristly black hair, holding a rifle with two hands. "
"We fell to the floor and I remember his smile," the witness added.
An ex-paramedic, who was in the area at the time of the shooting, was one of the first to arrive on the scene. He told i24 News that he entered the pub, where he began clearing tables to treat the more seriously wounded until paramedics arrived on scene.
The man, who asked only to be identified as 'Kfir', told i24 News that he has not seen an incident like this since his time as a paramedic in Netanya during the Second Intifada, and praised the bravery of onlookers who rushed to the scene to help the wounded without concern for their own saftey.
Following the attack, a Hamas spokesperson issued a statement saying that 'the attack in Tel Aviv shows that the resistance can reach all Israeli territory'.
The shooting took place at the busiest time of the week on Dizengoff Street, one the city's central shopping and café streets.
Most Israelis don't work on Fridays and Dizengoff Street cafes and pubs are usually packed during the noon hours.
Shooter had criminal record
A senior security source revealed to i24news that the shooter had a criminal record and had previously spent five years in Israeli prison. Members of the suspects family described him as "mentally deranged."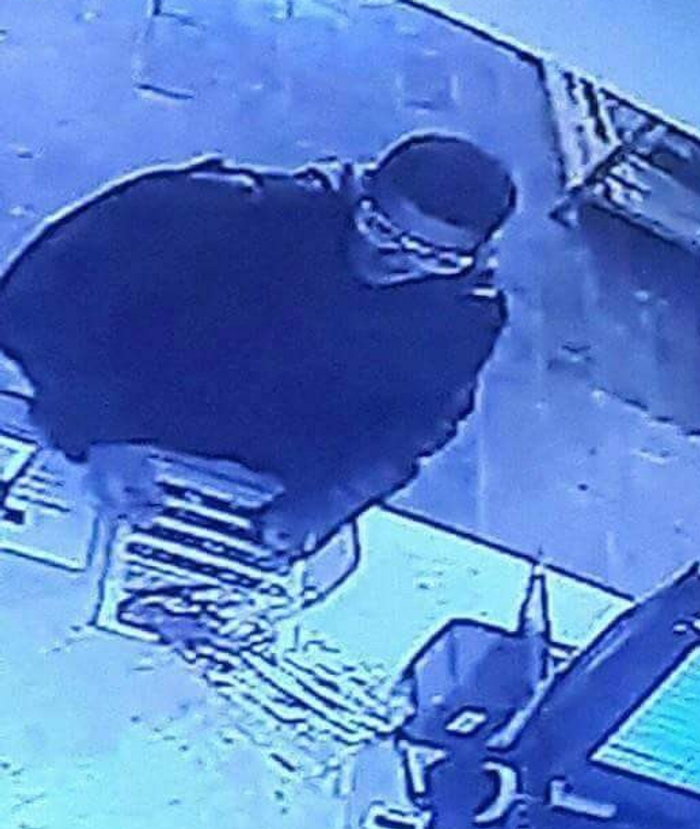 According to reports, the shooter's cousin was killed by Israeli police in 2006. Police raided the cousin's home after receiving intel that he was storing weapons intended to be used in a terror attack. During the raid, the cousin reportedly produced a weapon, and a police officer who believed him to be a threat shot and killed him.
The suspect later attempted to avenge the death of his cousin by try to steal a gun from an Israeli soldier, which he intended to use to kill Israelis. He was arrested and sentenced to time in prison.
In an interview with Haaretz, a relative of the shooter said that he had a history of violent tendencies and that the family had called the police on numerous occasions because of his behavior.
"We know he was being treated for mental [issues]," said the relative. "We haven't heard much about him recently. He wasn't married and we always suspected he was unstable."