UK urges Olympic sponsors to back ban on Russian, Belarusian athletes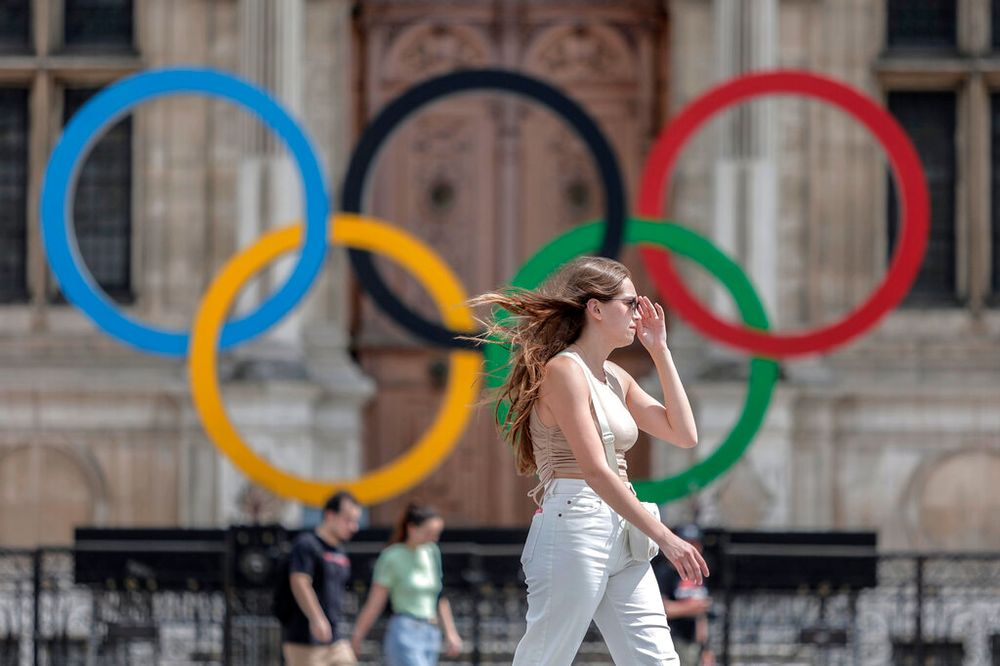 'Sport and politics in Russia and Belarus are heavily intertwined. Regimes in Russia and Belarus must not be allowed to use sport for their propaganda purposes'
Britain on Friday called on Olympic sponsors, including Coca-Cola and Samsung, to support a ban on Russian and Belarusian athletes from competing at next year's summer Games in Paris.
Shortly after Russia's invasion of Ukraine in February 2022, the IOC issued guidance to sports governing bodies to remove Russian and Belarusian athletes from competition. Belarus has been used as a staging ground for what Moscow calls its "special military operation."
However, the IOC has said that it was considering a return to competition of Russian and Belarusian athletes who do not support the war, and in January outlined a roadmap to reinstate such competitors under a neutral flag.
London hopes that pressure from sponsors will sway the International Olympic Committee (IOC), a year and a half before the Paris 2024 Games.
"We know sport and politics in Russia and Belarus are heavily intertwined, and we are determined that the regimes in Russia and Belarus must not be allowed to use sport for their propaganda purposes," London said in a letter sent to the IOC's 13 official global partners.
"An an Olympic Partner, I would welcome your views on this matter and ask you to join us in pressing the IOC to address the concerns raised," it added.
Last month, the IOC defended its decision by saying that the Olympics cannot be divisive and exclude athletes, and had a unifying character that promoted peace.
Ukraine and its eastern European and Baltic neighbors have led the call for the banning of Russian and Belarusian athletes as long as Moscow continued its invasion. On Friday, the International Fencing Federation decided to allow Russian and Belarusian athletes to compete in Olympic qualifying events, sparking outrage in Kyiv.
This article received 0 comments