NHL's Blackhawks will not wear Pride jerseys over 'safety concerns' for Russian players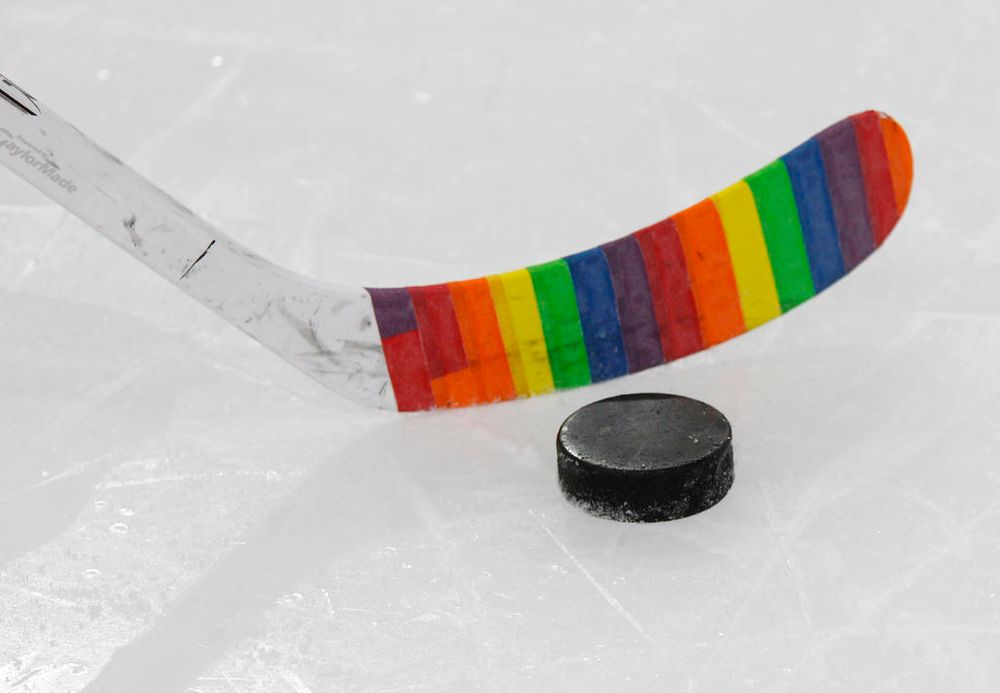 The Hawks have worn Pride jerseys on Pride Night in previous years and have worn special jerseys during warmups on other themed nights this season
The Chicago Blackhawks of the National Hockey League will not wear rainbow-colored LGBTQ+ pride-themed warmup jerseys on Sunday, the team's scheduled Pride Night, due to "safety concerns" for the families of Russian-born players on the team.
The Hawks have worn Pride jerseys on Pride Night in previous years and have worn special jerseys during warmups on other themed nights this season, including St. Patrick's Day and Black History Month.
After conversations with security officials about the implications of a new Russian law banning "gay propaganda," the team decided to not wear the jerseys entirely.
The Russian law, enacted back in December, makes it illegal for Russians to promote LGBTQ causes and relationships or to infer that they are "normal."
Chicago currently has at least three players on their roster, including Russian defenseman Nikita Zaitsev, Swiss forward Philipp Kurashev, and Kazakh goaltender Anton Khudobin who are of Russian heritage or have family in Russia.
Multiple U.S. outlets reported that the decision to scrap the wearing of the jerseys came from the team's front office and not the players.
The Blackhawks' decision comes at a time when Pride jerseys have been at the top of NHL discussions this season, following the decision by Philadelphia Flyers defenseman Ivan Provorov to refuse to wear a Pride jersey, despite every other Flyers player to do so, for the Flyers' Pride Night. The Russian-born defenseman said his Russian Orthodox religious beliefs would not allow him to wear the jersey.
Since Provorov's refusal, The New York Rangers, New York Islanders, and Minnesota Wild have all scrapped plans to wear the rainbow-themed warm-up jerseys.
San Jose Sharks goaltender James Reimer also refused to wear a Pride jersey before a game last weekend in Northern California, citing his Christian beliefs.
Openly gay Nashville Predators defenseman prospect Luke Prokop in a tweet on Monday described the trend of teams and players refusing to wear the jerseys as "disheartening," calling it a "step back for inclusion in the NHL" and saying the spotlight has from "the players who aren't participating rather than the meaning of the night itself."
NHL Commissioner Gary Bettman said the league has no issues with teams or players choosing not to wear Pride jerseys.
"It's not a concern," Bettman told The Athletic. "I think you have to respect the fact that not all players want to be participating actively, and the clubs have to decide how best to respond to that."
"It's no different than if you donate to two or three charities that are important to you, and somebody says, 'Oh, I have a charity and I'd like you to support this cause,' and you go, 'No, no. I donate to others.'"
This article received 1 comments