Report: Argentina to host FIFA U-20 World Cup after Indonesia-Israel row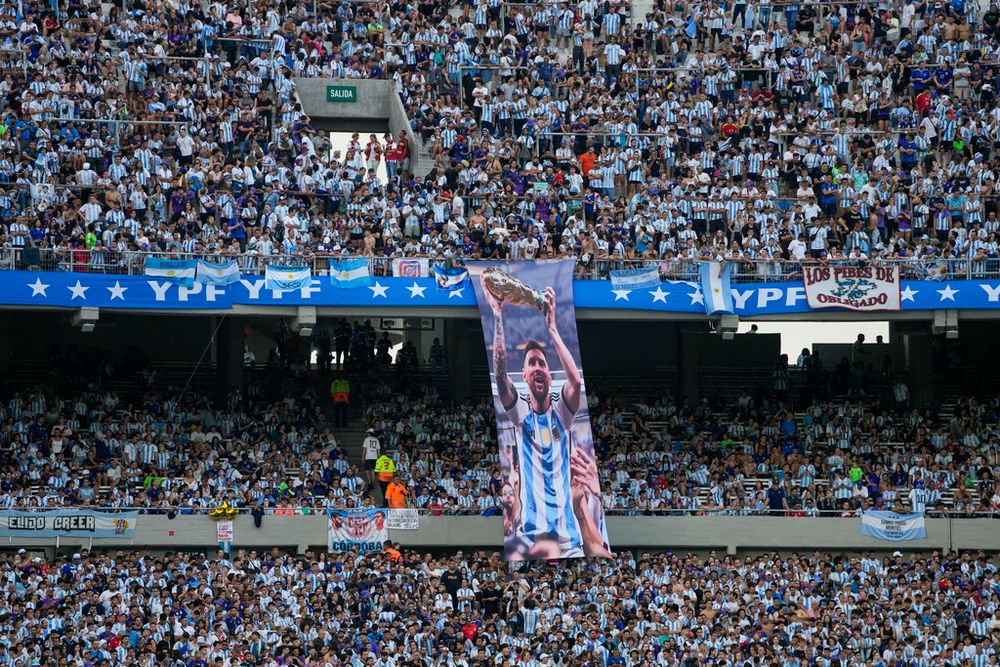 In the event the South American country were to take over hosting responsibilities, Argentina could qualify for the tournament
Argentina is set to become the host of the 2023 FIFA U-20 World Cup just days after Indonesia was stripped of hosting the prestigious youth soccer tournament.
FIFA president Gianni Infantino on Thursday at a press conference said, "Today, Argentina's candidacy is the only one that has been presented and with guarantees of the government."
"In two or three days, the FIFA Bureau has to make a decision."
Argentina's U-20 National Team was not scheduled not play in the tournament, after failing to qualify through the South American route back in January. In the event the South American country was to take over hosting responsibilities, Argentina could qualify for the tournament as the host nation.
Indonesia was stripped of its opportunity to host the Under-20 FIFA World Cup 2023 on Wednesday after local officials said they would not allow Israelis to stay in their cities amid protests over Israel's participation in the tournament.
In a statement on FIFA's website, it said the decision was made following a meeting between FIFA President Gianni Infantino and the head of the Football Association of Indonesia (PSSI), Erick Thohir.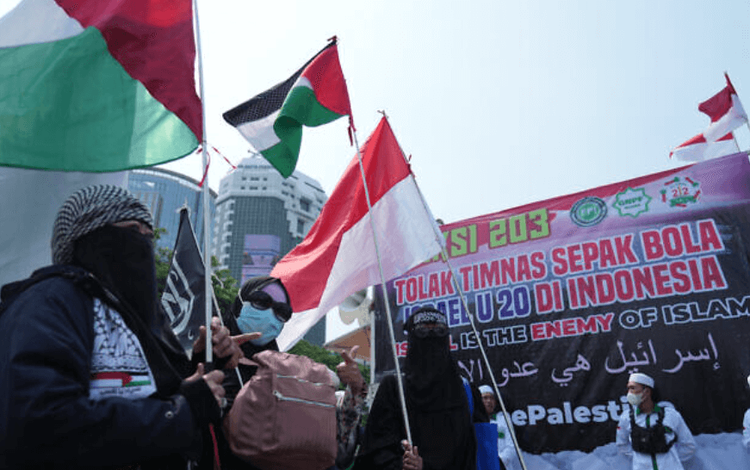 FIFA earlier canceled an important pre-tournament event after regional governors and protesters demanded that Israel be banned from the U-20 event and for the exclusion of Israelis from staying in their cities – including in Bali, where the Israeli team was scheduled to play. Indonesian President Joko Widodo said on Tuesday that Israel's participation did not mean a change in the country's foreign policy "toward Palestine," arguing that sport and politics should not be mixed.
According to FIFA regulations, the host for any of its international tournaments must allow fans from all over the world to come to the matches, as was the case during the World Cup this past winter in Qatar.
"Despite this decision, it remains committed to actively assisting the PSSI, in close cooperation and with the support of the government of President [Joko] Widodo, in the transformation process of Indonesian football following the tragedy that occurred in October 2022," FIFA noted, referring to a stampede after a soccer match in the city of Malang that left at least 125 people dead, including many minors.
Infantino and Thohir will soon meet again "for further discussions," FIFA added.
This article received 0 comments