Jewish basketball star Abby Meyers selected in 1st round of WNBA draft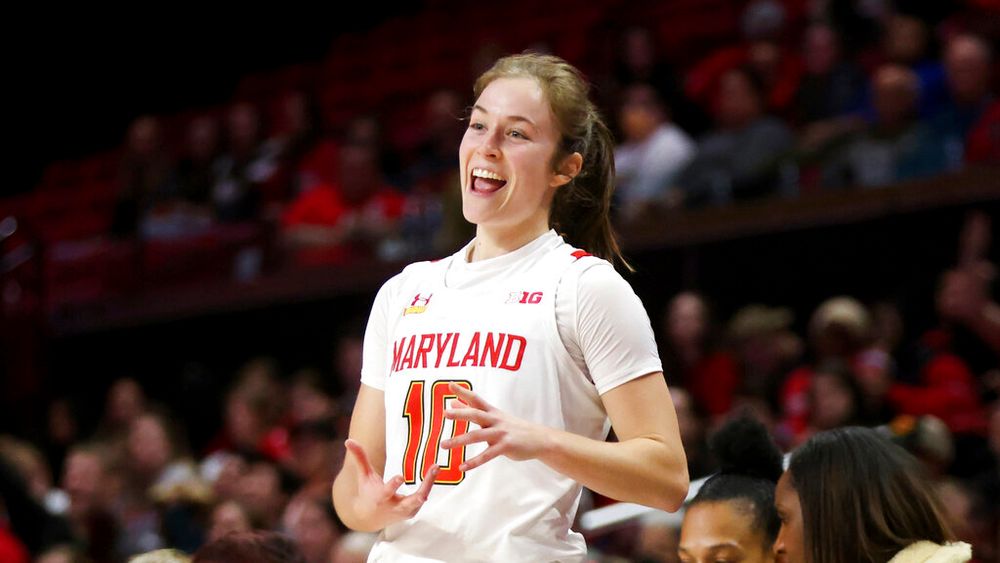 The newly draft Dallas player is an outspoken Jew, who was known for being involved in Jewish campus life during her time at Maryland
Abby Meyers, a former University of Maryland basketball star and Maccabiah Games gold medalist, was selected 11th overall by the Dallas Wings in the first round of the WNBA Draft on Monday night.
Meyers, who averaged 14.5 points and 5.4 rebounds per game during the regular season, was a key cog in the Maryland team that made the Elite 8 at this year's NCAA tournament.
The newly drafted Dallas player is an outspoken Jew, who was known for being involved in Jewish campus life during her time at Maryland.
"There's an amazing following of Jewish students who come to my games, who support me and love the fact that I'm Jewish," she told the Jewish Telegraphic Agency.
Meyers also led Maccabi USA to a gold medal at the Maccabiah Games last summer in Israel.
"I see myself as a female Jewish athlete, and I think it really came to fruition this past summer when I went to the Maccabiah Games in Israel and was able to play alongside so many amazing, talented Jewish athletes from all over the world," Meyers said.
"That was different for me, because I've never been around so many Jewish athletes before."
Meyers being selected 11th overall means it is the first time two Maryland players have been selected in the first round of the WNBA draft since Brionna Jones and Shatori Walker-Kimbrough were both selected in 2017.
She played her first three seasons at Princeton, with her 2021-22 season raising national attention. Meyers played every game for the Tigers, scoring double-digit points in every matchup, earning honorable mentions for All-American honors and was named Ivy League Player of the Year.
The Washington, D.C. native transferred to Maryland this past season for her final year of college eligibility, where she ranked second in scoring and rebounds behind Diamond Miller, who was drafted 2nd overall by the Minnesota Lynx earlier Monday evening.
This article received 0 comments