'New Messi' makes history with FC Barcelona debut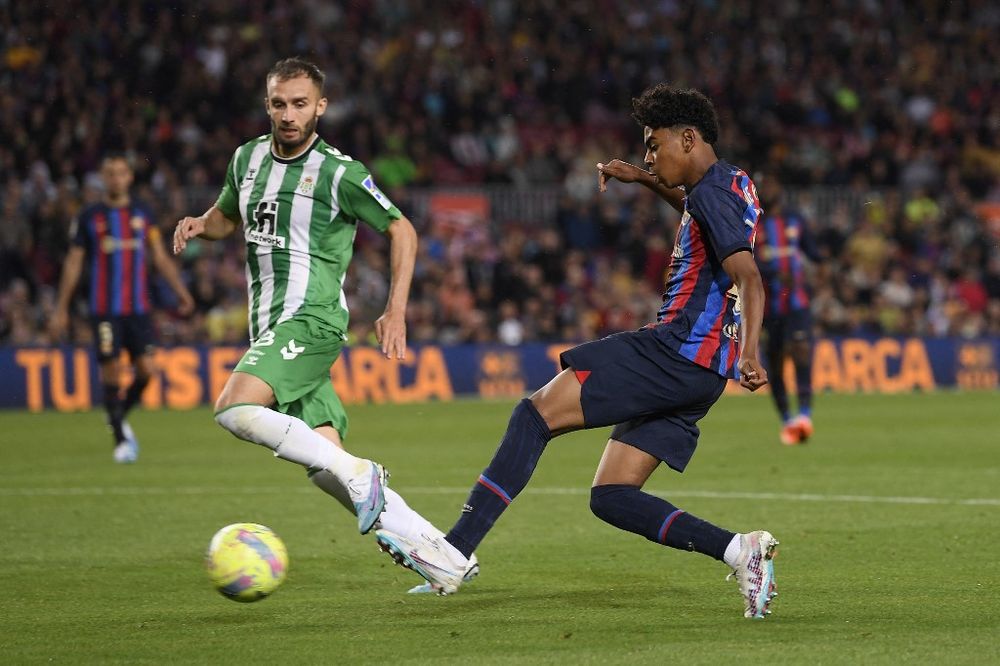 Lamine Yamal came on as an 83rd minute substitute in Barca's 4-0 win over Betis on Saturday night
At exactly 15-years-and-nine-months-old, Lamine Yamal became the second youngest player in FC Barcelona history to play in the Spanish league.
Yamal made his debut during Barca's 4-0 victory over Real Betis on Saturday, in the 32nd fixture of La Liga, coming on in the 83rd minute to replace Pablo Páez Gavira, better known as "Gavi," who is himself only 18-years-old.
Yamal almost scored just three minutes into his time on the pitch, recovering a ball at the feet of Martin Montoya, but was denied by Betis goalkeeper Rui Silva.
"He's been great. I told him to try things, and he did. At 15-years-old, he is already a special player, he can score, make passes, he has shown character... And when you see him in training, you realize that he can be important," said Barcelona club manager Xavi Hernandez in a post-match interview with Movistar.
Asked in a press conference about the similarities of the young player with his former teammate Lionel Messi, Xavi answered positively: "Yes, it is a similar player. He has that innate talent in the last quarter of the field. He doesn't look like he's fifteen years old, he's more mature than his age. He only played ten minutes, but he was good. He can leave his mark on this team," said the Catalan coach.
Yamal is the youngest player in over a hundred years to make a senior debut with FC Barcelona, and second only to Albert Almasqué, who played on November 13, 1902 at the age of 13 years and 11 months. Messi, in turn, debuted at the age of seventeen. Like Messi, Yamal trained at Barcelona's famed La Masia academy from a young age.
This article received 0 comments