Spain opens probe into racist abuse of Real Madrid star Vinicius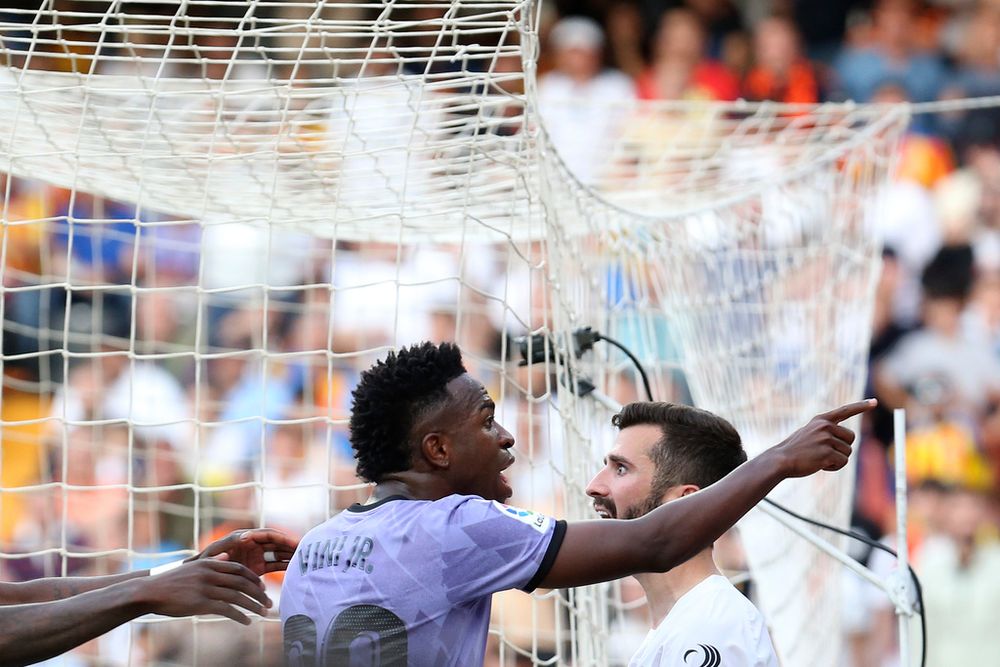 The referee of the soccer match wrote in his post-game report that a Valencia fan shouted 'monkey, monkey' at Vinicius Junior
Spanish prosecutors opened a probe on Monday into racist chants during a soccer match aimed at Real Madrid's star forward Vinicius Junior, as the soccer federation president admitted that the country has a "problem" with racism.
During the match, Vinicius stood in front of fans behind the goal and pointed to the apparent culprit, and play was delayed for several minutes in the second half. Referee Ricardo de Burgos Bengoetxea spoke to stadium officials, who made an announcement calling for racist insults to stop before play resumed 10 minutes later.
The 22-year-old Brazilian was targeted by a home supporter during a 1-0 defeat to Valencia the day prior. Prosecutors in the autonomous community are investigating the incident as a possible "hate crime," a judicial source told AFP.
Bengoetxea wrote in his post-match report that a fan shouted "monkey, monkey" at the player.
The move came after Real Madrid said it filed a complaint "in order that the facts be investigated and those responsible be held accountable." In its view, the club said the chants"constitute a hate crime."
Separately, the sports council of Spain's government said it was analyzing the images to "identify the perpetrators of these insults and behaviors to propose the appropriate sanctions." The body has in similar past incidents proposed a one-year stadium ban and fine of $4,300 for those found guilty.
Top figures in the soccer world and beyond rallied around Junior, who has frequently been singled out for racial abuse in the La Liga division.
"As long as there is just one fan, a single undesirable, or group of undesirables who hurl insults over someone's sexual orientation, or skin color, we have a serious problem," said Luis Rubiales, the head of Spain's soccer federation.
This article received 0 comments