Israeli companies partner to reduce production costs of cultured meat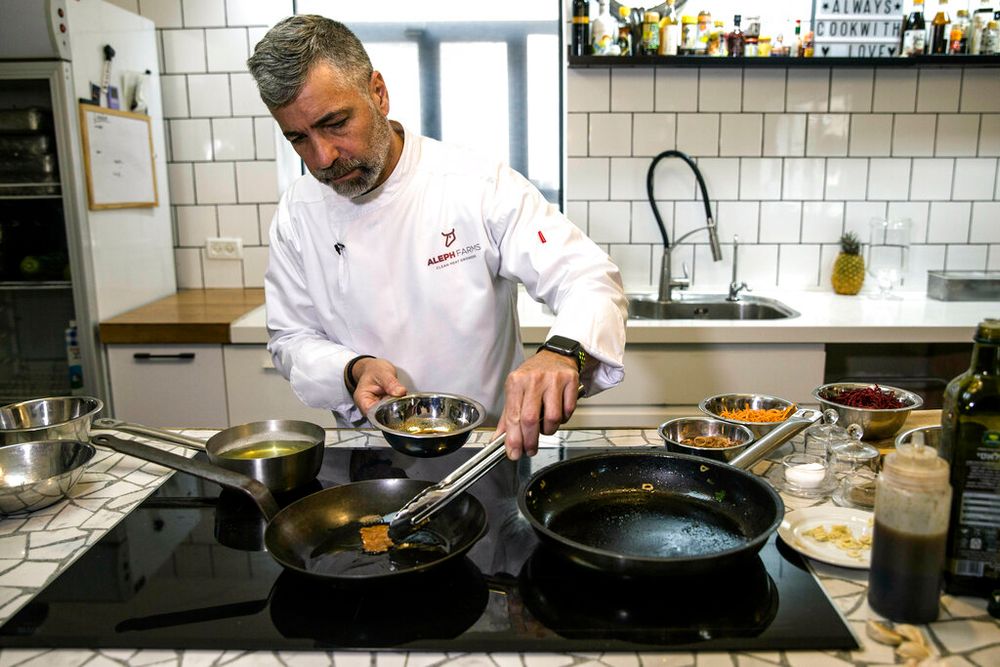 Enzymit and Aleph Farms announce the successful development of insulin substitutes, which will reduce development time and cost
The Israeli biomanufacturing company Enzymit announced the successful development of insulin substitutes, in a partnership with Aleph Farms, and said the latest will reduce the cost and development time for cultured meat production.
Aleph Farms, a food technology company also from Israel, turned to Enzymit, which develops enzymatic manufacturing technology, in order to co-develop new insulin substitutes in microorganisms that can perform the function of proteins found naturally in animals.
Previously, one of the most prohibitive expenditures that stymied cultured meat production was the development of non-animal derived serum mimetic proteins that promote and support cell growth. These proteins were not available on the market today in the quantity, quality and cost necessary for large-scale production.
"The development of more appropriate processing aids for cultured meat production is imperative to achieve cost savings and mainstream cultured meat," said Dr Neta Lavon, CTO of Aleph Farms.
"This innovation, which combines Enzymit's exceptional protein design and experimental capabilities with our team's expertise in cellular farming, helps lay the foundation for long-term profitability and impact for our industry," she continued.
Because insulin is a highly conserved protein in mammals and other species, it could similarly influence the production of other types of cultured meat, such as pigs, sheep and poultry.
"Aleph Farms has been an invaluable partner in this initiative, which can pave the way for more cost-effective production of cultured meat," said Dr Gideon Lapidoth, CEO of Enzymit.
Using its proprietary computational design algorithms and high-throughput testing capabilities, Enzymit was able to rapidly develop a variety of insulin substitutes and experimentally evaluate their functionality. All of the selected surrogates were soluble proteins expressed in E. coli and purified without the need for refolding, complex purification steps or other processing.
Further screening identified several leading candidates with superior results in terms of activity for cell culture, and requiring minimal concentration for activation. These new proteins, which require far fewer downstream purification and maturation processes, significantly reduce production time and costs.
This article received 0 comments