IDF releases footage of Hamas firing RPG from Gaza City hospital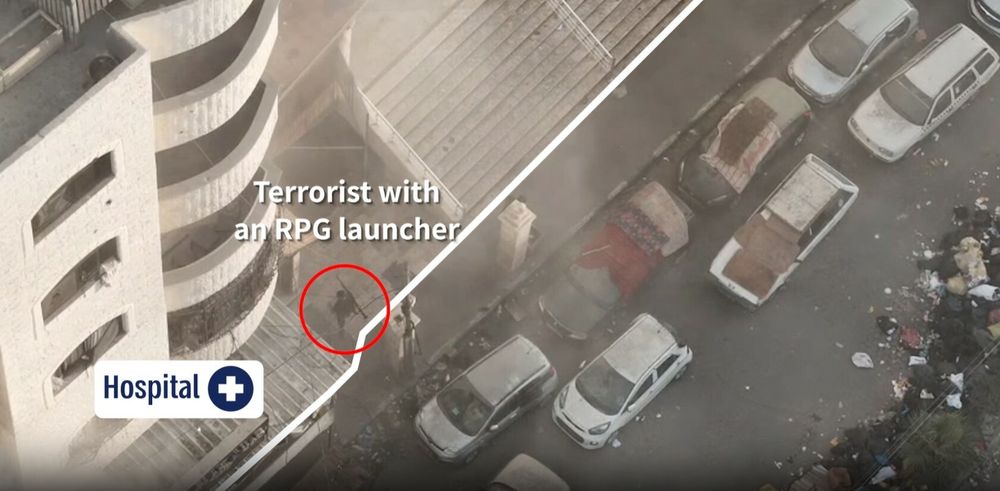 Terrorists hid among the civilians at the Al-Quds hospital entrance and attacked the troops
The Israel Defense Forces (IDF) on Monday released footage showing the Hamas terrorists firing from two rocket-propelled grenade (RPG) launchers at the entrance of the Al-Quds hospital in Gaza City. An IDF tank is said to have been damaged in the attack.
According to the Israeli military's statement, "the soldiers identified a terrorist squad with two RPG launchers amongst the civilians. During the exchange of fire, civilians were seen leaving the hospital building, and other terrorists who came out of adjacent buildings hid among them and joined the attempted attack."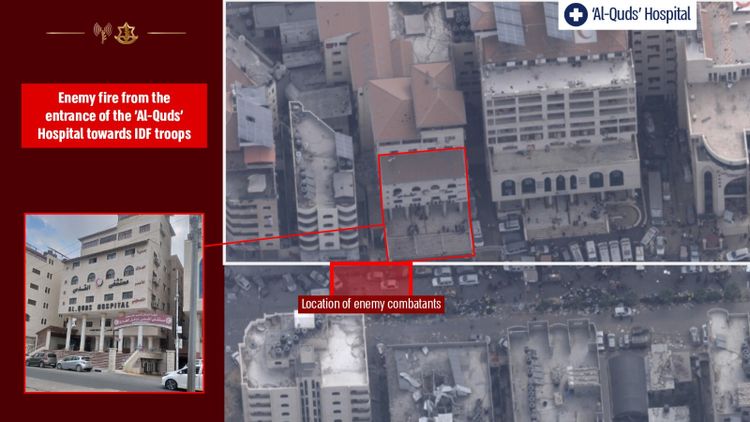 The terrorists are said to have returned into the hospital after the clash. The IDF reported killing at least 21 terrorists.
"The combat team of the 188th Brigade, which included armored, engineering, infantry troops and with the assistance of the Air Force, responded with fire and fired shells toward the sources of the fire. During the incident, approximately 21 terrorists were killed and there were no casualties to our forces," read the statement.
This article received 5 comments