Fauda actor Idan Amedi directs a strike on a structure in the Gaza Strip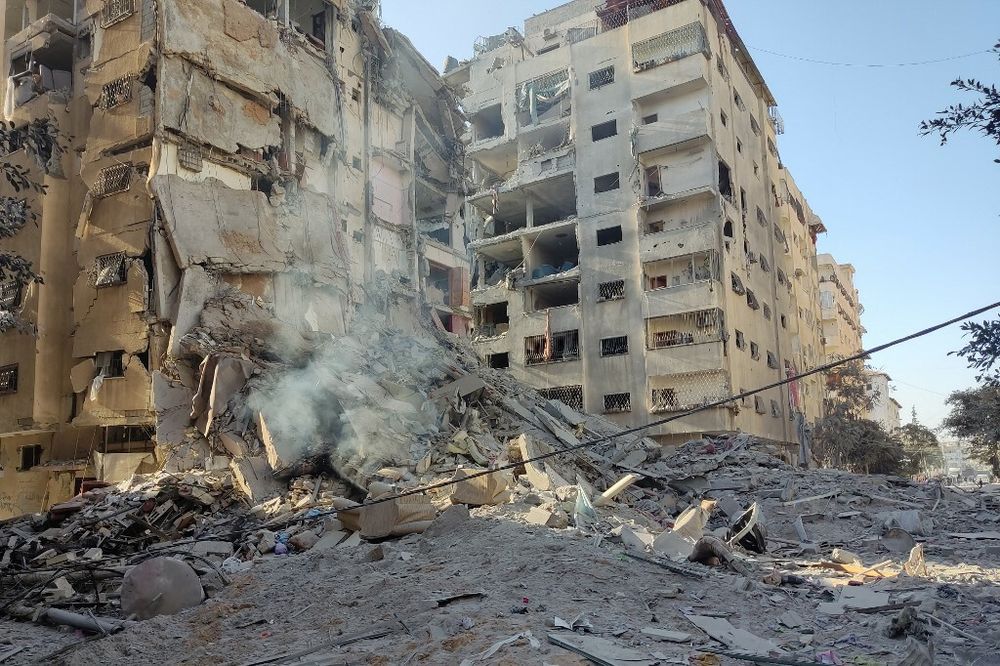 The actor and musician is one of many mobilized Israeli reservists, including other celebrities and co-stars, who have been fighting in southern Israel and Gaza
Israeli actor and musician Idan Amedi, best known for his role in the "Fauda" series on Netflix, shared a video of himself directing a strike on a building in Gaza, while serving in the Israel Defense Forces (IDF) reserves.
"This is not a scene from Fauda, this is real life," Amedi said in a video posted from Gaza, inside a tight battle compartment with other IDF soldiers, his face concealed by a helmet and protective visor.
"This is the deputy commander. In a minute, we're going to strike this building in memory of our brothers and sisters who were massacred on October 7, and two of our friends from the Yamam (an anti-terrorism special forces unit) killed in action, Alexei Smaklov and Dror Elton," Amedi stated, speaking into a communication device.
"May God and us avenge their blood," he concluded, beginning a countdown to the strike on a building, at the end of which a visual of the target could be seen, as well as the hit that took down the structure.
Earlier this month, Amedi paid another tribute to the victims of the October 7 massacres with a photo taken from a beach in Gaza. His squad could be seen waving a flag of the Nova Music Festival, where 364 people were murdered by Hamas.
The singer and actor in the popular Fauda series is one of many mobilized Israeli reservists, including other celebrities and co-stars, who have been fighting in southern Israel and Gaza for several weeks.
Fauda crew member Matan Meir was killed in action, during fighting in the southern Gaza Strip. The 38-year-old was a reservist in the 697th Battalion of the IDF's 551st Brigade.
This article received 0 comments