Israeli PM, US condemn terror attacks that leave one dead, 11 injured in central Israel, Jerusalem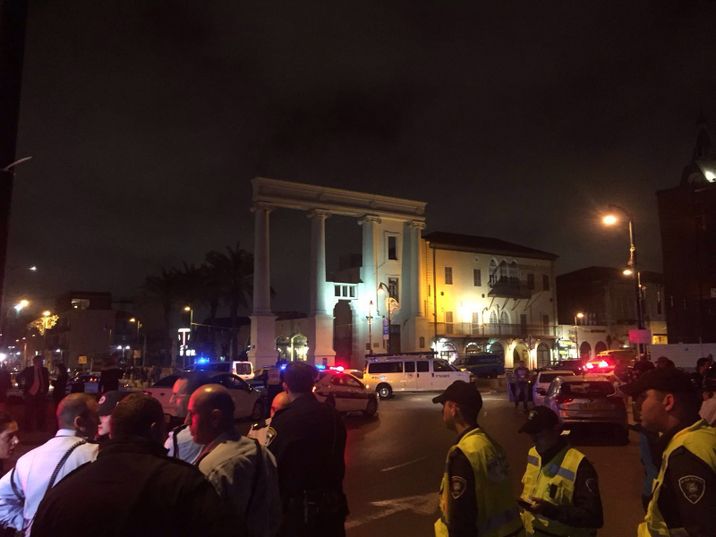 One person was killed and 11 injured in a stabbing spree in Jaffa, Israel, on March 8, 2016
Tzahala spokesman unit
Attacks, which left a US tourist dead, are praised by Hamas
A tourist from the United States was killed and 15 wounded in three separate terror attacks in Jaffa, Jerusalem and Petach Tikva on Tuesday.
The latest attack took place in Jaffa in the early evening, beginning in the port area to the south of Tel Aviv. The assailant appears to have stabbed 13 people in three different locations.
Israeli police later said the man stabbed to death in Jaffa was an American tourist. Vanderbilt University confirmed that Taylor Force, a graduate student, was fatally wounded.
Force was on an Owen Graduate School of Management school trip to Tel Aviv, according to the a letter from the school's chancellor, Nicholas S. Zeppos. According to an interview with Force on a school website, he had served in the United States Army after military school.
Israeli Prime Minister Benjamin Netanyahu took to Facebook to express his condolences.
"On behalf of the people of Israel, I send my condolences to Taylor's family and friends. May his memory be a blessing," he wrote in a post.
US Department of State spokesman John Kirby also released a statement, saying "the United States condemns in the strongest possible terms today's outrageous terrorist attacks in Jaffa, Petah Tikvah, and Jerusalem, which tragically claimed the life of U.S. citizen Taylor Allen Force and left many others severely injured."
"As we have said many times, there is absolutely no justification for terrorism. We continue to encourage all parties to take affirmative steps to reduce tensions and restore calm," the statement read.
Four of the injured have also been reported to be tourists. Ichilov hospital in Tel Aviv, which is treating six of the wounded, said that one was a pregnant woman.
The assailant ran northwards through the mixed Jewish-Arab neighborhood and was shot dead on Tel Aviv's beach-promenade, with Israeli news showing dramatic footage of him weaving in and out of cars driving on the coastal road, as he attempted to attack drivers before being subdued by police on the scene.
He was later identified by police as a resident of the West Bank city of Qalqilya, born in 1994.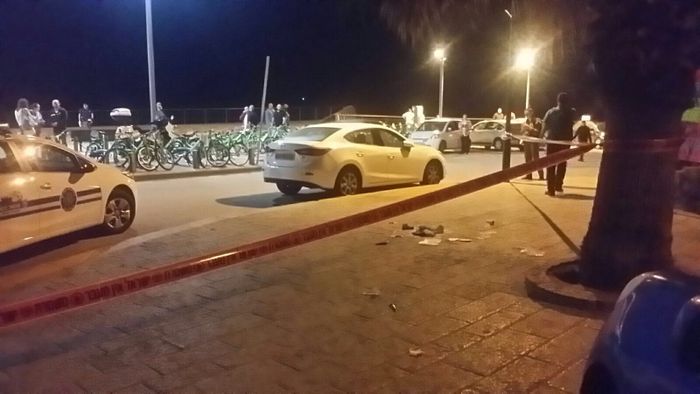 As the attack occurred, former Israeli President Shimon Peres met with US Vice President Joe Biden, just two kilometers south of where the stabbing spree occurred. Peres released a statement on the attack saying "I informed the vice president of the terrible event that happened a few hundred meters from here in Jaffa. He wanted to know every detail and the names of the families and injured."
'Throughout our meeting we were updated with the details of the incident and casualties, and it is clear that is no compromise in the fight against terrorism in both Israel and the United States, and that terrorism will be defeated with all sorrow and pain! I would like to give our condolences to the victim's families and to the injured a speedy recovery," he continued.
The White House also issued a statement condemning the attack saying, "these kinds of attacks are outrageous, and worthy of world wide condemnation."
Biden is due to meet with Israeli Prime Minister Benjamin Netanyahu and Palestinian president Mahmud Abbas on Wednesday.
Tuesday evening Netanyahu convened a security meeting with Minister of Defense Moshe Ya'alon, Interior security minister Gilad Erdan and Police, IDF, Shin bet officials. The also police announced that there would be an increased police presence in both Jaffa and Tel Aviv following the attack.
Earlier in the afternoon two Israeli police were wounded in a suspected shooting attack targeting security forces near Damascus Gate in Jerusalem's Old City, initial police reports said. One of the officers was believed to be critical condition, while other was in serious condition.
The attacker fired shots at police officers, and managed to wound one of them before fleeing scene, police said. Police and border police officers chased after the assailant, and during this time he shot and injured another officer.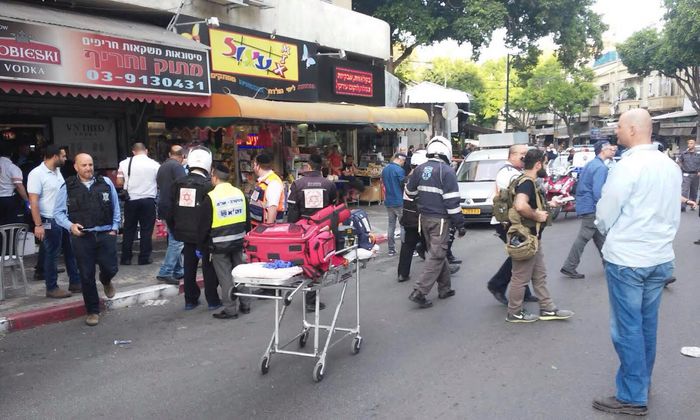 The police said that the assailant was shot dead by security forces.
Moments before the Jerusalem attack, an Israeli man in his 30s was moderately wounded in a suspected stabbing attack in the central city of Petah Tikva.
Police reported that the man who was injured, removed the knife from his neck, and used the same knife to stab his attacker. The attacker died shortly after.
Earlier on Tuesday, a Palestinian woman attempted to stab Israeli police in Jerusalem's Old City and was shot dead, Israeli authorities said, the latest in a five-month wave of such attacks.
Israeli police said the woman moved toward border police officers, pulled a knife from her bag and sought to stab them near Damascus Gate, the main entrance used by Palestinians to enter the walled Old City where several attacks have occurred.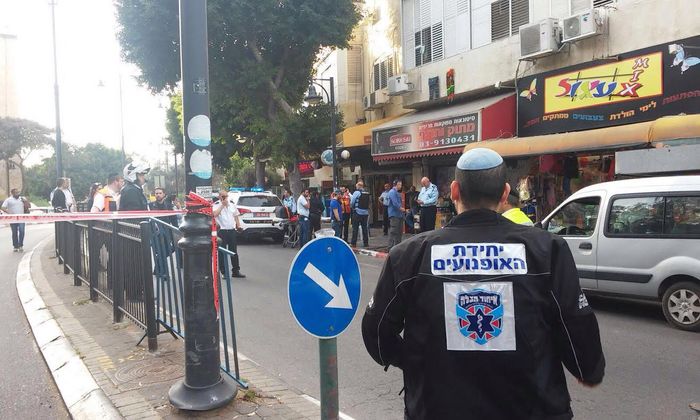 The woman was said to be around 50 years old and from east Jerusalem, where the Damascus Gate is also located.
Meanwhile on Tuesday, the Israeli army arrested a Palestinian girl at the Qalandia checkpoint north of Jerusalem, saying she had a knife on her.
The Times of Israel reports that the militant Hamas group has expressed its support for Tuesday's attacks.
"Hamas congratulates the three heroic operations this evening, in Tel Aviv, Jerusalem, and Jaffa, and considers this proof of the failure for all these theories to abort the Intifada, which will continue until the realization of its goals," said spokesman Sami Abu Zuhri.
"Hamas celebrates the martyrs that have ascended through these operations, and confirms that their pure blood will, God willing, be the fuel for escalating the intifada."
Staff with agencies
You need to be logged in in order to post comments. Sign up or log in
How deranged and stupid do you have to be to try and murder soldiers??! But please do humour me Michael...how would you stop someone, regardless of age, who is in the middle of a stabbing frenzy?
Shot in the legs? Adequate training for the soldiers/police? But then Britain is more mature and professional than Israel.
MICHAEL FARMER Firstly the Zionist Israelis are occupying Palestine claiming that God promised them this land and they came to Palestine and established their terrorist Ganges to evacuate the land from its original inhabitants , the Palestinians couldn't continue to live under humanization and depression and they seek freedom on their homeland , they can arrest the old woman who carried a knife but they intend to kill as many Palestinians as they can because they are illegitimate occupying force. Actually the IDF soldiers are not professional and cowards , Their is a group among the IDF soldiers who dared to break the silence and tell part of the crimes that are committed everyday by the the settlers and IDF soldiers.