Gas pipeline from Israel to Jordan to begin operating in 2017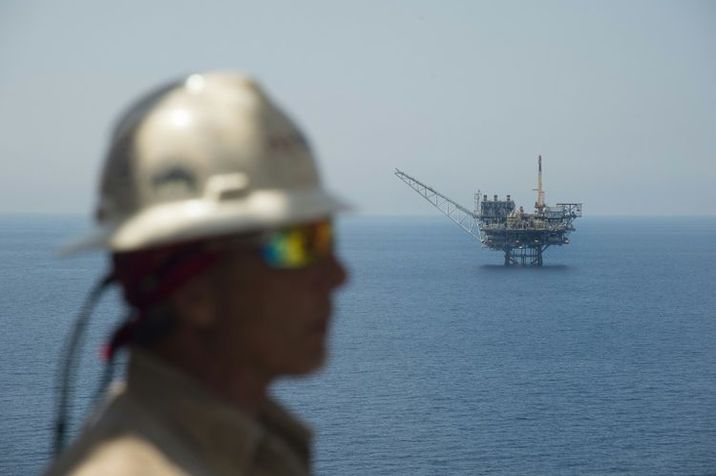 Un employé du gisement de gaz israélien de Tamar, en Méditerranée, le 30 juillet 2015
AFP
Pipeline will supply gas to private customers in Jordan, as part of a gas deal signed in 2014
The CEO of Israel Natural Gas Lines said Thursday that the first natural gas pipeline from Israel to Jordan is scheduled to begin operating in 2017, Globes reported. 
Samuel Tordjman was referring to the pipeline which is currently being constructed in the Sdom area near the Dead Sea.  
The pipeline will supply gas from the Tamar reservoir to private customers in Jordan, as part of a gas deal signed between Israel and Jordan in 2014. 
"This is a historic move that will strengthen economic and diplomatic ties between Israel and Jordan," said Energy Minister Silvan Shalom ahead of the signing in September 2014. "Israel is turning into an energy power which will supply its neighbors' energy needs and strengthen its standing in the region."
Under the agreement, Israel will supply Jordan with $15 billion worth of gas from its Leviathan field over the next 15 years.
Leviathan, which holds an estimated 22 trillion cubic feet of gas, is operated by US-based Noble Energy and the Israel-based Delek Group.
Noble has a 36% share of Tamar, and a 40% share of Leviathan, while Delek Group owns 31% of Tamar and 45% of Leviathan.
Gas from the Leviathan reservoir, located about 130 kilometers west of the Israeli coastal city of Haifa, was expected to begin flowing in 2016, however political complications have prevented this so far. The smaller Tamar field, east of Leviathan, began generating gas for the Israeli domestic market in March 2013.
Read More: