Witnesses testify in defense of IDF soldier on trial for manslaughter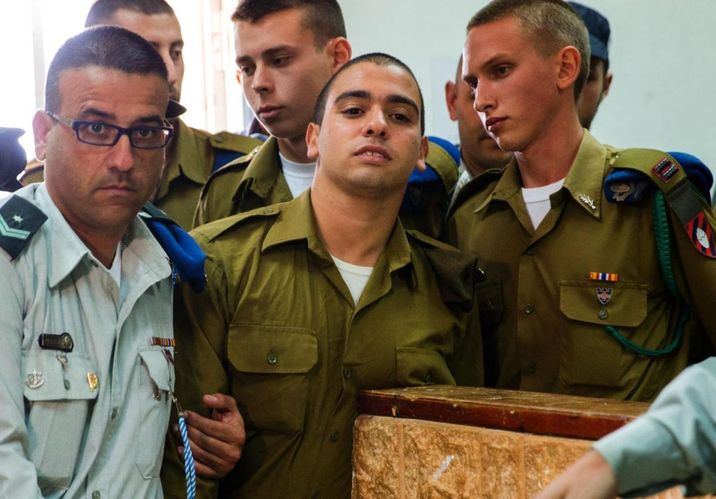 Elor Azaria in the Jaffa military court on May 9
Jack Guez/AFP
Azaria's defense accuses prosecution of selectively enforcing the law in his case for fear of the media
The trial of Elor Azaria, the Israeli Defense Forces soldier charged with manslaughter for shooting subdued Palestinian terrorist Abdel Fattah al-Sharif in the head in Hebron, resumed on Sunday with witnesses testifying in defense of Azaria's claims that he acted in response to a legitimate threat posed by the prone Palestinian.
The first witness to take the stand on Sunday was Lt. Col. (res.) Eliyahu Libman, head of security at the Jewish settlement in Hebron where the incident took place, who testified before a special military court in Jaffa that Azaria's actions were justified and that the actions and attitudes of top military officials have had significant influence over the handling of the case.
"There was an atmosphere where they tried putting words into my mouth in order to get the story straight," Libman said, according to Ynet. As an example, Libman testified that an apparent statement by former defense minister Moshe (Bogie) Ya'alon that "even the security officer in Hebron thought the shooting was not right" was "a fabrication and lie."
"The second a defense minister speaks in this way, everybody in the army automatically falls into line. No one would dare to say otherwise," Libman continued.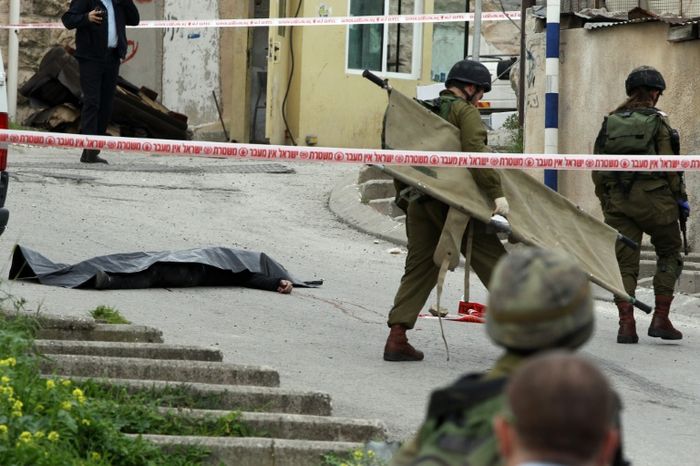 "I arrived at the scene within minutes. There was an uncomfortable atmosphere that you could not say anything which differed from the version that they tried to create for the security services and the media...There was an atmosphere that you would be criticized if you held an opinion which conflicted with the agenda," Ynet quotes Libman telling the court.
Azaria's defense team has accused the military prosecution of selectively enforcing the law in his case. Azaria earlier told a military tribunal that his indictment was meant "to satisfy the world and the media," and previously testified that he felt "betrayed" by both his commander and IDF top brass who he said "threw me to the dogs for fear of the journalists."
Azaria has accused the IDF officers who previously testified against him — including his commander — of lying in their accounts in court. Azaria claims that he felt an immediate threat at the scene of the attack and had heard people shouting about a bomb and acted to save lives.
Libman testified that the assailant's clothing had been suspicious and raised fears that he might be armed with an explosives vest. This directly contradicts earlier testimony given by Azaria's commander, Maj. Tom Naaman, who had said the clothing was "not suspicious."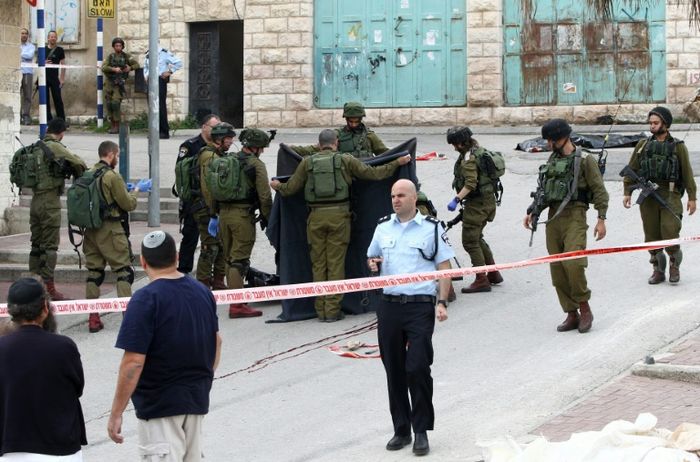 During cross-examination, video was shown to the court in which Libman can be seen walking leisurely nearby the assailant with his back turned despite his testimony that he too had sensed danger over possible explosives. 
"If I had sensed a clear and present danger to the lives of those present I would have said something," Libman said, adding that he decided not to speak up because as a civilian he felt it was not his responsibility to assume command from the army officer on scene. Still, Libman condeded that if he had seen a direct threat to the lives of those present he would nonetheless have said something.
Three senior IDF reserve officers are also expected to testify in Azaria's defense on Sunday, including Maj. Gen. Uzi Dayan, former head of the Central Command; Maj. Gen. Dan Biton, former commander of the technology and logistics branch; and Brig. Gen. Shmuel Zakai, former commander of the Gaza Brigade, according to Ha'aretz.
Azaria's case led to major controversy in Israel and sparked political tensions, with far-right supporters calling for the soldier's release, and statements from Israeli political figures. A rally in Azaria's support attracted thousands to Tel Aviv's Rabin Square, while rights groups labeled the killing a summary execution.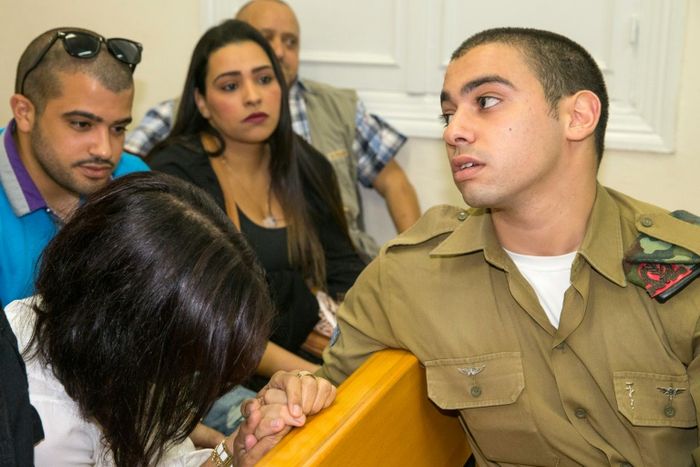 Read More:
- Hebron soldier's commander tells court: 'He said terrorist deserved to die'
- Hebron soldier on trial for manslaughter says was 'betrayed' by commanders
(Staff with agencies)
You need to be logged in in order to post comments. Sign up or log in
"Is everybody forgetting" he shot a terrorist, who moments earlier had tried to kill IDF soldiers..He says he thought the terrorist had an explosive device on him.. I believe the IDF soldier. Is everybody forgetting the dead muslim was a terrorist!
"I believe the IDF soldier." ... that's because you're gullible.
Wow farmer that's rich coming from you !!