Israeli government recognizes several recent fires as acts of terror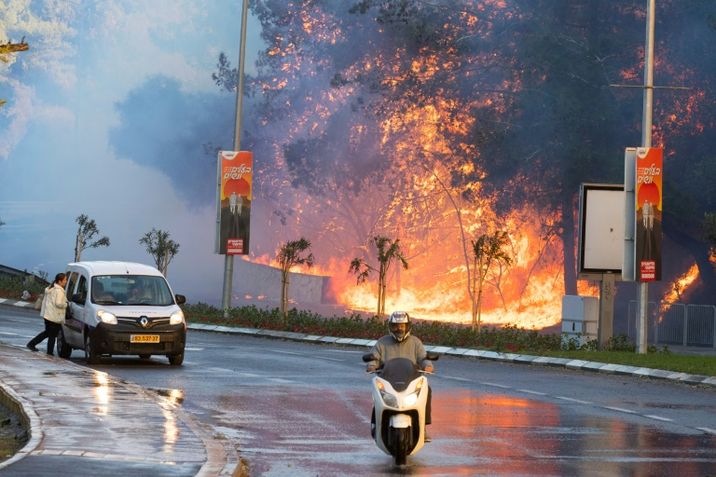 Israeli authorities evacuated 60,000 people from Haifa because of a spate of wildfires
Jack Guez (AFP/File)
Those affected by the blazes are eligible for government compensation
Israel's tax authority announced on Tuesday that it would recognize a number of recent wildfires as "nationalistically motivated" arson, making people whose property was damaged eligible for compensation from the government, Channel 2 reports.
The announcement mentioned nine specific locations where arson was strongly believed to have caused the blazes, including Zikhron Ya'akov and Haifa, Israel's third-largest city where tens of thousands evacuated last week and hundreds have been left homeless.
Over the past week, hundreds of fires raged from the south near the Dead Sea through the north of country, scorching almost 5,000 acres of land.
Repairs for Haifa alone are already projected to total as high as half a billion shekels.
Finance Minister Moshe Kahlon was to convene a special evaluation session in Haifa on Tuesday with the participation of representatives from the Finance Ministry, Prime Minister's Office, Public Security Ministry, and other bodies to begin coordinating compensation for residents.
Read more: Billions of shekels needed to repair damage caused by fires in Israel