Israelis recover 1,900-year-old 'Judea' inscription hidden underwater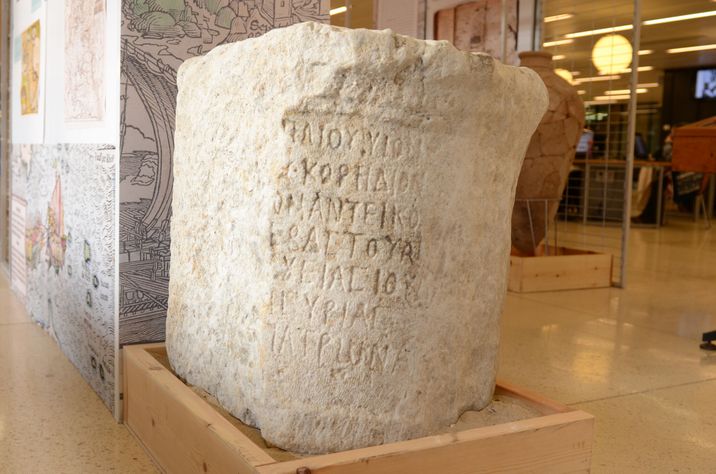 1,900-year-old inscription found underwater
Haifa University
The Roman-era inscription may confirm the name of the local Roman governor in the period
Israeli researchers from Haifa University have uncovered a 1,900-year-old inscription bearing the name of the Roman-era province of Judea after an underwater excavation at Dor Beach, in the Zikhron Yaakov area.
The inscription in Ancient Greek also bears the name of the Roman prefect who ruled the province in the second century CE.
Experts have found a large number of artifacts at the Tel Dor archaeological site in the past, including anchors and pottery -- but the major new find was unexpected.
It was a rectangular stone 85 centimeters high and weighing over 600 kilograms.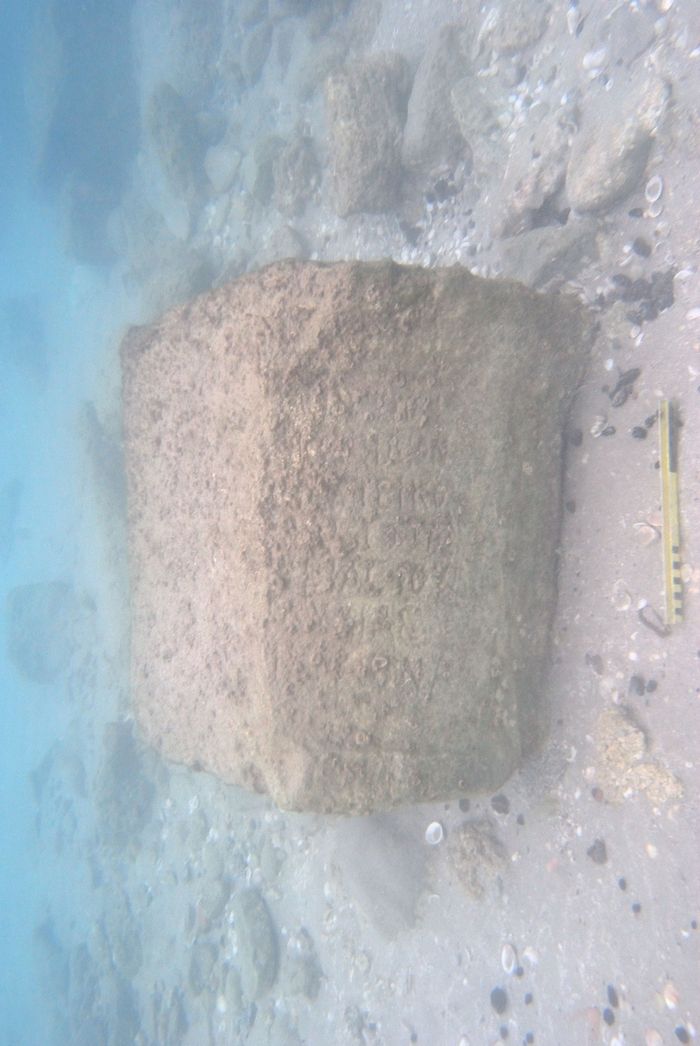 "Apparently, this is the base of a Roman-era statue, and based on what we know, this is the longest inscription found underwater in Israel," said Haifa University Professor Assaf Yasur-Landau.
The name "Judea" has only been found in only one other Roman-era inscription, according to a Haifa University press release. This was a famous inscription found in Caesaria that mentioned the prefect Pontius Pilate.
The researchers explain that following the Bar Kokhva Jewish revolt in the 130s, the Roman Empire decided to completely erase the memory of Judea province and make it part of a new province called Syria Palaestina.