Israel approves 566 east Jerusalem settler homes as Trump takes office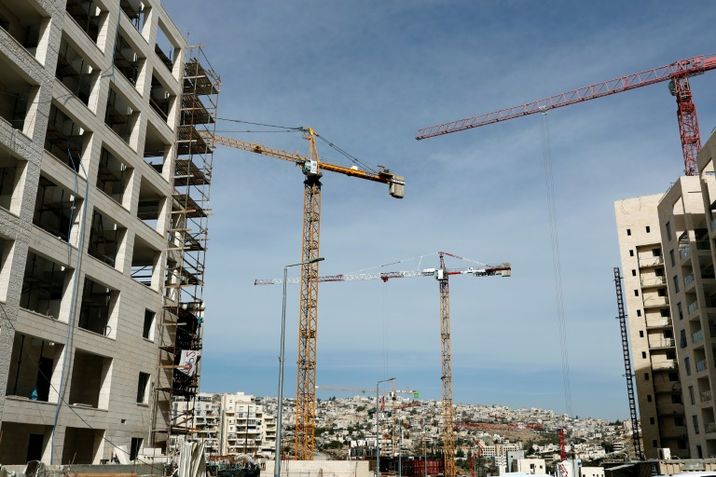 Construction de nouveaux logements dans la colonie israélienne de Har Homa, le 17 janvier 2017 à Jérusalem-est
THOMAS COEX (AFP/Archives)
The move comes ahead of planned Netanyahu, Trump phone call to discuss Palestinians, Syria, and Iran
Israeli authorities on Sunday approved building permits for 566 settler homes in east Jerusalem, plans that had been postponed until US President Donald Trump took office, the city's deputy mayor said.
The move comes ahead of a planned phone call between Netanyahu and Trump, the first between the two leaders since Trump officially took office.
"This evening there will be a telephone conversation between President Trump and myself," Netanyahu said at the start of a cabinet meeting.
"There are many issues between us, including the Israeli-Palestinian issue, the situation in Syria and the Iranian threat."
The the billionaire businessman turned president has pledged strong support for Israel and vowed during his campaign to recognize Jerusalem as the country's capital despite the city's contested status.
Jerusalem municipal officials on Sunday approved the construction plans that had been previously postponed at Prime Minister Benjamin Netanyahu's request in the wake of a UN Security Council resolution in December against Israeli settlement building.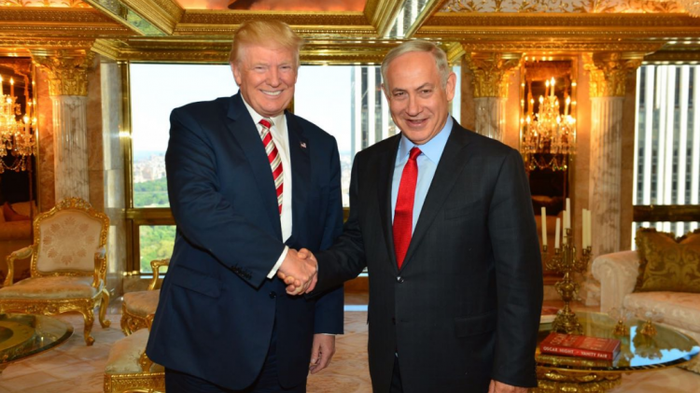 Meir Turjeman, Jerusalem's deputy mayor and head of the city's municipal planning committee, said plans for some 11,000 other homes were also in process in east Jerusalem, though he did not say when they could be moved forward.
The new permits are for homes in the settlement neighborhoods of Pisgat Zeev, Ramot and Ramat Shlomo, according to Turjeman.
"The rules of the game have changed with Donald Trump's arrival as president," he said.
"We no longer have our hands tied as in the time of Barack Obama. Now we can finally build."
Abu Rudeineh, the spokesman for Palestinian Authority President Mahmoud Abbas on Sunday issued a statement on the PA leader's behalf, condemning the approval of the housing units.

"The Israeli decision represents an obvious challenge of the UNSC resolution No. 2334," the statement said. "We call on Security Council for urgent action based on resolution 2334, to put an end to the extremist policy of the Israeli government which is destroying the two-state solution."
The UN Security Council adopted a landmark resolution last month demanding that Israel halt settlement building in Palestinian territories, which was passed by a 14-0 vote after the United States refused to wield its veto power in support of Israel.
Netanyahu had accused his long-time political rival Barack Obama, the now-former US president, of orchestrating the UN vote. Trump called for the resolution to be vetoed.
Speaking at the start of a weekly cabinet meeting, Netanyahu said that his government had done more than any other for Israeli settlements, and that he would continue to work for them in a smart and responsible manner. He earlier told lawmakers that he would be willing to give the Palestinians a "state-minus," according to Ha'aretz.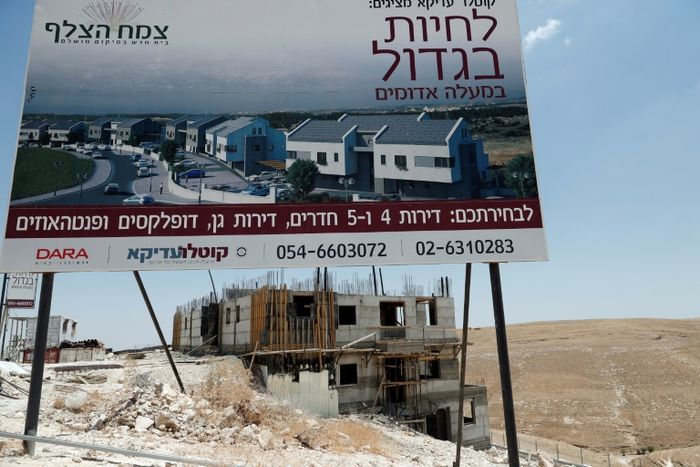 Settlements are viewed as illegal under international law and major stumbling blocks to peace efforts as they are built on land the Palestinians see as part of their future state.
Trump aides have indicated, however, that the new US President does not consider Israel's settlements to be an obstacle to the peace process.
Nonetheless, Trump's aides reportedly pressured Israeli Prime Minister Benjamin Netanyahu to postpone a vote planned for Sunday to annex Ma'aleh Adumim, the third-largest Jewish settlement in the West Bank with a population of 37,525.
The report – which cites Netanyahu as telling Bennett that Trump asked Israel "not to jump in head first" – comes as a surprise to some in light of the optimism expressed by Israeli officials at the change of administration.
Trump, meanwhile, has announced plans to task his Jewish son-in-law Jared Kushner with mediating a peace agreement to end the Israeli-Palestinian conflict, telling Kushner at a pre-inaugural event: "If you can't produce peace in the Middle East, nobody can."
The United States is Israel's most important ally, providing it with more than $3 billion per year in defense aid.
(Staff with agencies)
You need to be logged in in order to post comments. Sign up or log in
This is a typical lie of the Left! Some of these homes are also in the Arab sector!
January 22, 2017 10:09 PM
What "international law?" East Jerusalem was taken back from Jordan in '67. Jordan had seized it and the "West Bank" ILLEGALLY in 1948.