Sentencing hearing held in controversial IDF soldier manslaughter trial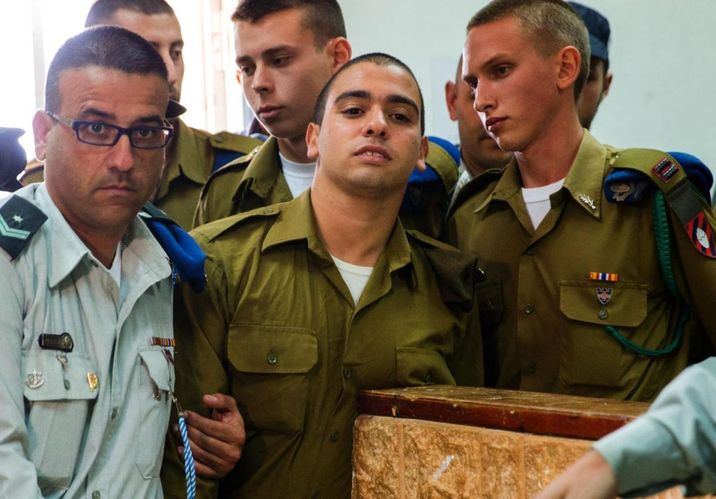 Elor Azaria in the Jaffa military court on May 9
Jack Guez/AFP
Azaria's conviction has deeply divided Israeli public opinion
A military court convened Tuesday for the sentencing of Israeli Defense Force (IDF) soldier Sgt. Elor Azaria, who was convicted of manslaughter earlier this month for the fatal shooting of a disarmed and wounded Palestinian attacker in Hebron last March, in a case that drew strong reactions from a divided public and leadership.
The prosecution is expected to request a three to five year prison sentence for 21-year-old Azaria, while the defense team will bring character witnesses, including former teachers, fellow soldiers, and the soldier's mother, to testify on his behalf in a bid to avoid jail time.
During the hearing, which began at noon at the IDF's Tel Aviv headquarters, the defense argued that the judicial process had been contaminated, accusing the army of obstruction after trying to convince Azaria's family to drop an appeal of the conviction and change their legal team in exchange for a reduced 18 month sentence.
The defense tried to argue that the matter was relevant to the verdict and to sentencing, but the argument was rejected by the judges.
Azaria is also expected to ask the judges to consider his parents, who have reportedly been suffering from health problems, when handing down their sentence.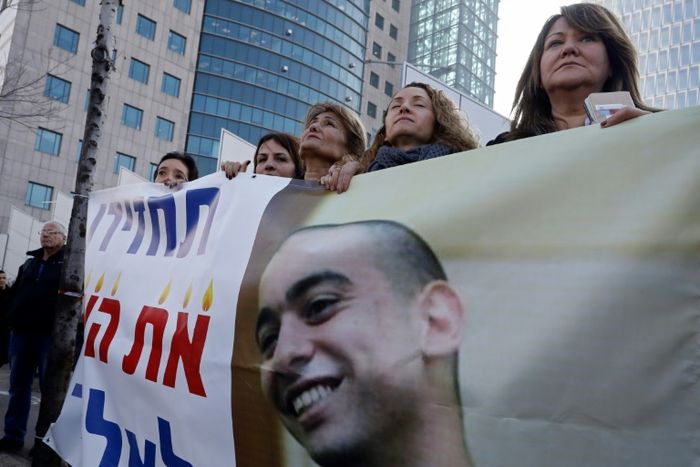 Azaria's father, Charlie, testified as a character witness, telling the judges that his son "has Muslim and Christian friends."
The father went on to describe the toll that the trial has taken on the family, including his brother having two heart attacks, Elor's mother losing 38 kilograms (83 pounds) and collapsing after hearing reports about sentencing, and he himself suffering a stroke, all since the shooting happened.
"I feel like I have been stabbed in the back with a knife and it's being twisted," he said.
Charlie Azaria also confirmed that he had met with the commander of the Kfir Brigade, who he said urged the family to switch lawyers and drop the idea of an appeal, suggesting a meeting with a military attorney instead.
He continued to ask the court to sentence his son to time already served on his base.
Supporters of Azaria planned to protest outside the military headquarters during the hearing, as they have done throughout the deeply divisive trial.
An Israeli military tribunal on January 4 found Azaria guilty of manslaughter, rejecting key defense claims including that the Palestinian was already dead when he was shot.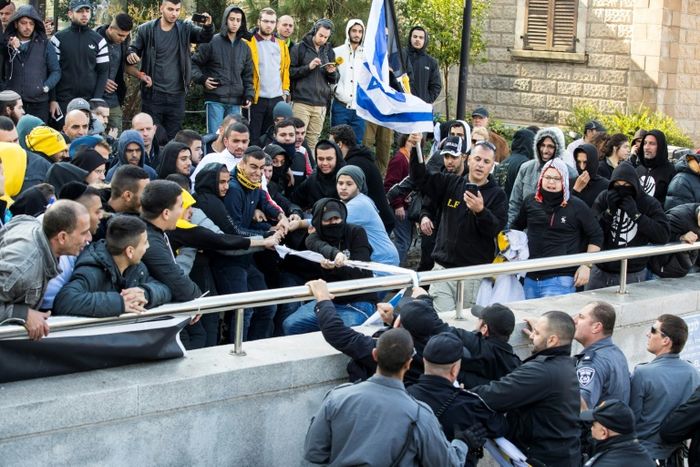 In his own court testimony, Azaria cited a fear that the assailant could still attack with a knife or a hidden explosive as his reason for opening fire. The prosecution argued his motives were more sinister, noting witness testimony that Azaria told his fellow soldiers that "the terrorist deserved to die" immediately following the shooting.
Azaria's conviction has deeply divided Israeli public opinion between those who believe he was wrongly tried and those who say the conviction was the right and proper consequence of his actions.
Immediately after the verdict dozens of Azaria supporters scuffled with police, and several people were arrested for inciting violence against top military brass and for issuing death threats against the judges who handed down Azaria's conviction.
According to a survey conducted by Channel 2 earlier this month, some 67 percent of Israelis said they supported pardoning Azaria, while 19 percent did not.
Israeli officials including party leaders, Naftali Bennett, Miri Regev, and Prime Minister Benjamin Netanyahu have all made statements urging authorities to pardon Azaria.
The last manslaughter conviction against an Israeli soldier came 12 years ago. Many Palestinians often complain that Israel doesn't prosecute crimes committed by its own soldiers readily enough.
The family of the deceased Palestinian say they plan to seek murder charges at the International Criminal Court.
(Staff with agencies)