Netanyahu orders creation of new settlement to house evicted outpost residents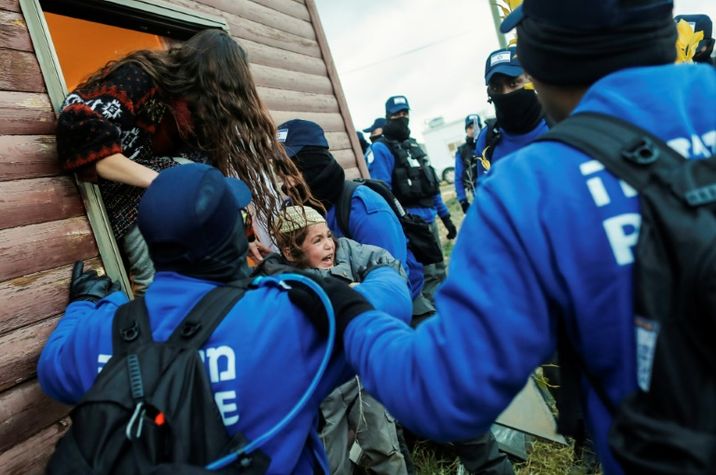 Evacuation de colons israéliens à Amona, sur les territoires palestiniens, le 1er février 2017
Thomas COEX (AFP)
Announcement came after Israel's top court struck down gov't deal to relocate Amona evacuees to nearby site
Israeli Prime Minister Benjamin Netanyahu on Wednesday ordered the creation of a panel to advance the construction of a brand-new West Bank settlement to house evacuated residents of the wildcat Amona outpost, his office announced.
If carried out, the new settlement would be the first established by Israel in more than 20 years.
The announcement came after Israel's High Court of Justice struck down a plan to relocate Amona evacuees to a nearby hillside.
Amona, home to about 40 families, was built on lands privately owned by Palestinians, who successfully petitioned Israeli courts for the outpost's removal. The country's top court had ordered that the outpost be demolished by December 25, but after residents reached an agreement with the Israeli government to relocate, the demolition date was pushed back to February 8.
The agreement to resettle residents on nearby parcels of land considered to be abandoned was overturned by the Supreme Court on Wednesday, after a Palestinian appeal was accepted.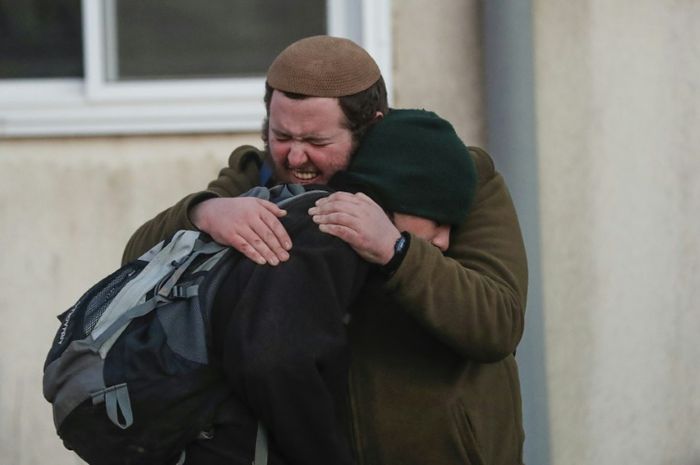 Evacuation of the outpost began on Wednesday, with at least 24 police officers being wounded in clashes with residents. Evacuations were continuing Thursday morning, with police preparing for a final standoff with residents who barricaded themselves inside the community's synagogue.
The announcement from Netanyahu's office came soon after a call by Education Minister Naftali Bennett to build a new settlement, which followed news of the High Court's decision.
"In light of the High Court's rejection of the Amona plan, the government must build a new settlement for Amona's residents. This would be the proper Zionist response and should do it as soon as possible," Bennett said.
According to Ha'aretz, Netanyahu promised residents that the government was committed to establishing a new settlement for them by the end of March in a location of their choosing, as long as it was on state-owned land.
Though all settlements are considered illegal by the international community, as they are located beyond its internationally recognized borders, Israel itself differentiates between those settlements it has approved and those it has not. Settlements such as Amona, built without approval, are called outposts.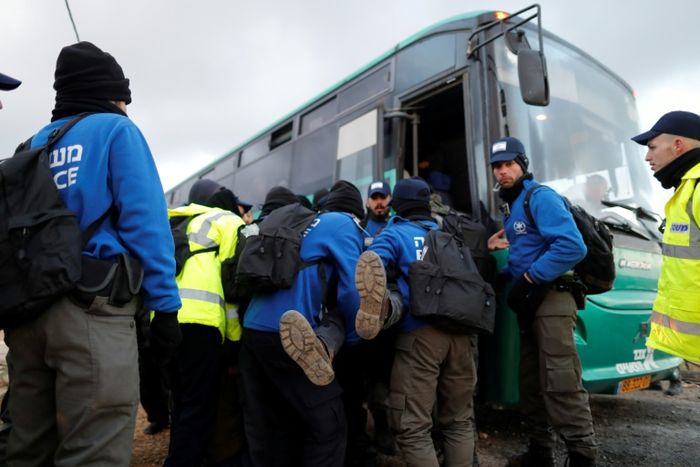 The Israeli government, meanwhile, has begun debating a controversial bill that would retroactively legalize 4,000 other settlement homes in outposts throughout the West Bank, ahead of a final vote on the proposed legislation next week.
Presented by the pro-settlement lobby, the bill would expropriated more than 800 hectares of Palestinian land, according to the anti-settlement organization Peace Now.
The Palestinian owners of the land would be compensated financially or with land elsewhere.
It would be the first time Israel has applied its own civil law to land it recognizes as Palestinian-owned in the West Bank, critics say.
While Amona is not included among the 54 outposts that would be legalized, its fate was one of the key factors driving the right wing's push for the bill.
(Staff with agencies)