IDF soldier Azaria sentenced to 18 months in controversial manslaughter trial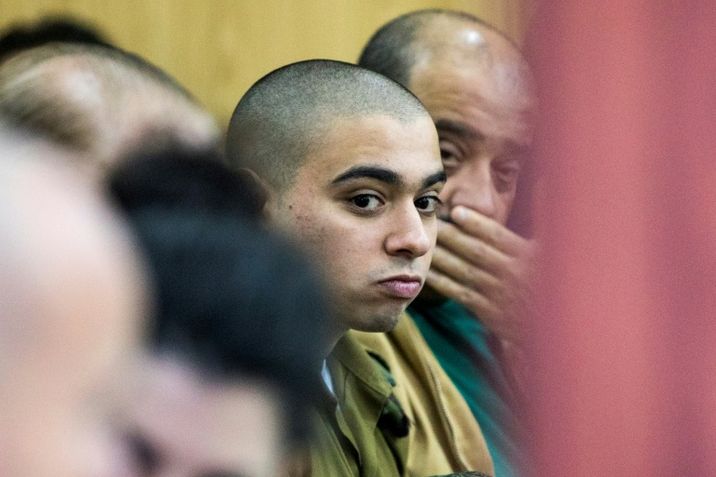 Le soldat franco-israélien Elor Azaria, le 31 janvier 2017 au tribunal militaire de Tel-Aviv
JACK GUEZ (AFP)
Police 'ready and prepared' as hundreds of Azaria's supporters demonstrate outside the Tel Aviv military court
A military court on Tuesday sentenced Israel Defense Force (IDF) soldier Elor Azaria to 18 months in prison and a demotion to private after he was convicted of manslaughter earlier this year for the fatal shooting of a disarmed and wounded Palestinian terrorist in Hebron last March.
Reactions from right-wing Israeli ministers and lawmakers poured in immediately, all calling for 21-year-old Azaria to be pardoned. A Palestinian government spokesperson, meanwhile, decried the sentence as giving a "green light" for the military's "crimes."
The soldier's defense attorneys, who indicated their intention to appeal the court's decision, requested a 15 day delay in the meantime. The court granted a 12 day delay, and Azaria will begin serving his sentence at a military prison on March 5.
Azaria arrived at the military court in the IDF's Tel Aviv headquarters just before noon local time (0900 GMT), greeted by applause and embraced by his family, friends, and supporters. Hundreds more supporters gathered outside the court, as they have done throughout the deeply divisive trial.
The lead judge in the controversial trial Col. Maya Heller reviewed testimony from both the defense and prosecution before handing down the sentence, calling the court's decision a "difficult one."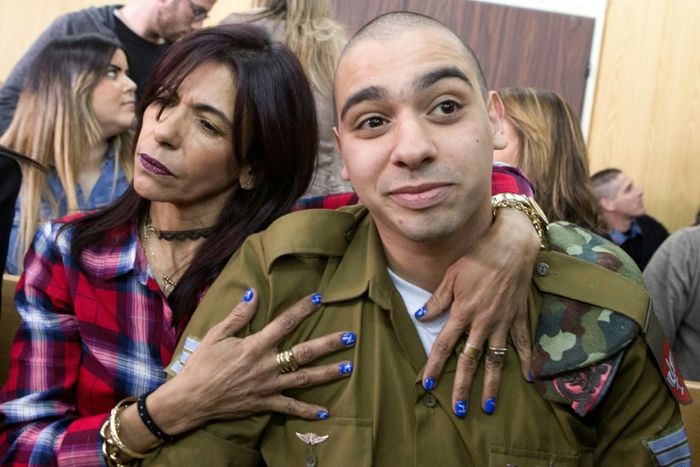 Heller said that Azaria had violated a number of central societal principles, including the sanctity of life. She said that the court found that Azaria used his weapon in an unlawful manner, noting the significant potential for damage to the image of the IDF.
Heller also noted a number of mitigating circumstances, including that an attack had just occurred and that there was an alert concerning a more serious attack. She said the court had considered in their sentencing that this had been Azaria's first operational incident, for which he had not been properly trained.
At the same time, Heller said, the court found that there was no justification for the shooting.
A majority of the court's judges, Heller said, believed that the range of punishment should be between 18 and 48 months in prison. The court said it took into account the lengthy time served by Azaria at an army base during the trial as well as the suffering of the soldier's family, opting for a sentence on the lower side of the relevant range.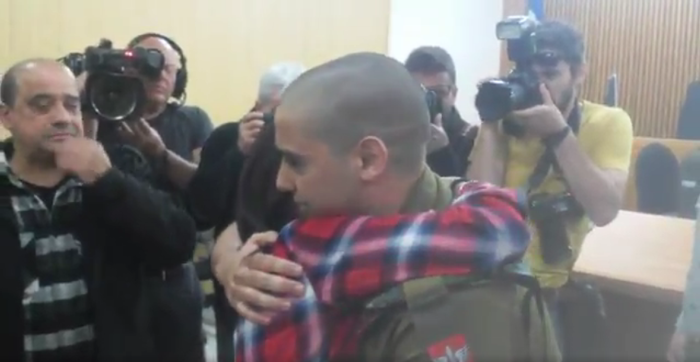 Chief prosecutor Lt. Col. Nadav Weisman said that "justice was done" by the court's decision and that the sentence would put greater pressure on commanders to uphold the army's values and the rule of law.
"We know this was a hard day for the accused, but justice needed to be done and justice was done. This sends a message to commanders," Weisman said in a statement.
Hundreds of protesters gathered outside the military court erupted in cries of injustice, but without any immediate incidents of violence. Speaking ahead of the sentencing, Azaria's father had called on his son's supporters to respect the court and show restraint no matter the outcome.
"None of us have any expectations, we shall accept the sentence whatever it may be," Azaria's father Charlie said.
Demonstrations following Azaria's manslaughter conviction turned violent at times, and led to incitement and threats against top military brass and the judges who handed down the guilty verdict.
Israeli police said before the sentencing that they were "ready and prepared to respond to any and every scenario" on Tuesday, saying that they "respect the right of the public to express their protest" but would not tolerate roadblocks or violence.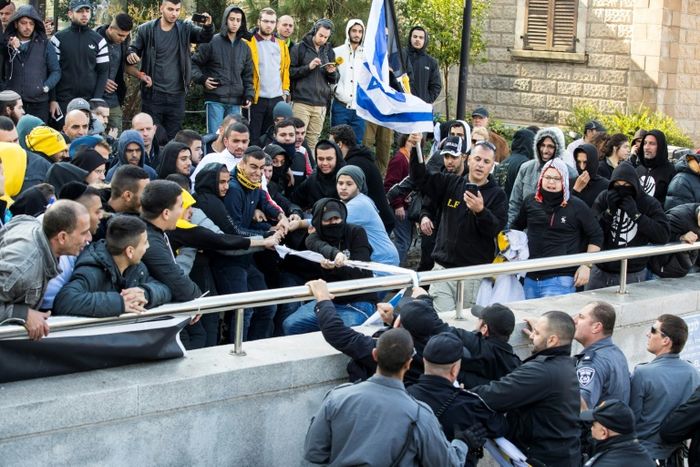 An Israeli military tribunal on January 4 found Azaria guilty of manslaughter, after he was caught on film in March shooting Abdel Fattah al-Sharif as he lay prone on the ground having been shot and injured after perpetrating a stabbing attack against Israeli soldiers.
The prosecution had requested an "appropriate sentence" of three to five years imprisonment for 21-year-old Azaria during sentencing hearings. The soldier's defense had hoped to avoid jail time and has indicated that they plan to appeal his conviction.
Judges rejected key defense claims, including that the Palestinian was already dead when he was shot, and Azaria's own testimony that he had feared the terrorist could still attack with a knife or a hidden explosive.
Delivering the court's verdict, the case's lead judge Col. Maya Heller called Azaria's testimony "evolving and evasive," and determined that his motives were more sinister, noting witness testimony that Azaria told his fellow soldiers that "the terrorist deserved to die" immediately following the shooting.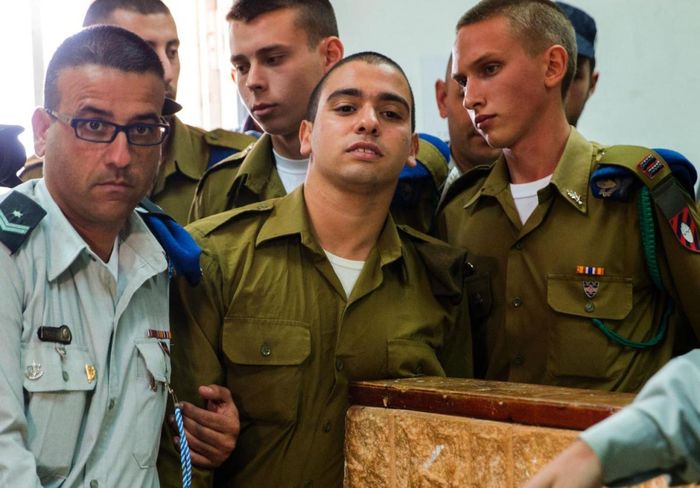 Azaria's conviction has deeply divided Israeli public opinion between those who believe he was wrongly tried and those who say the conviction was the right and proper consequence of his actions.
According to a survey conducted by Israel's Channel 2 in January, some 67 percent of Israelis said they supported clemency for Azaria, while 19 percent did not.
Israeli officials including party leaders, Naftali Bennett, Miri Regev, and Prime Minister Benjamin Netanyahu have all made statements urging authorities to pardon Azaria.
The last manslaughter conviction against an Israeli soldier came 12 years ago. Many Palestinians often complain that Israel doesn't prosecute crimes committed by its own soldiers readily enough.
The family of the deceased Palestinian say they plan to seek murder charges at the International Criminal Court.