Palestinian policeman killed in arrest of suspect on PA's 'most wanted' list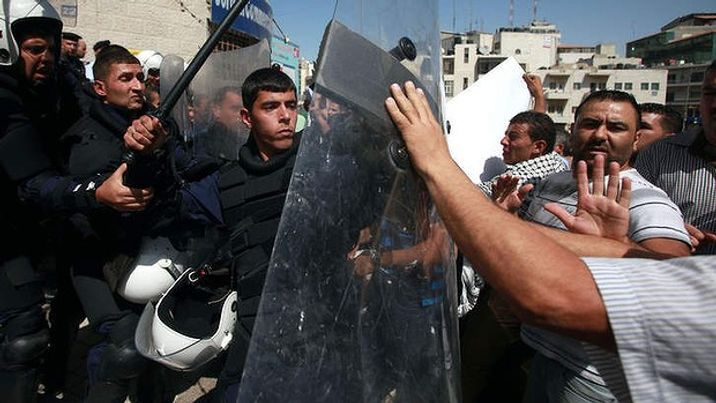 File photo of Palestinian Security Photos acting against demonstrators in Ramallah
AFP
Balata is the largest refugee camp in the West Bank and a flashpoint site for violence and criminal activity
A Palestinian police officer was killed during an arrest raid carried out overnight in the Balata refugee camp, near Nablus, in the West Bank, Palestinian media reported Monday.
Violent clashes broke out during the raid leaving the officer dead from a gunshot wound to the head, Israel Radio reported.
According to the report, Palestinian security forces arrested an unidentified operative on the Palestinian Authority's most wanted list. The suspect and one other person were also wounded in the clashes.
Balata is the largest refugee camp in the West Bank and a flashpoint site for violence.
Israeli and Palestinian security forces often conduct raids at the site. 
In January, a raid at Balata camp uncovered stores of weapons and ammunition. Ten people, described by the IDF as activists for Hamas, were arrested during the operation.
Last month, an IDF soldier was lightly injured when an explosive device was thrown at troops by a Palestinian man in  Balata.
(Staff with agencies)