Israeli archaeologists find liquor bottles belonging to British soldiers in WWI
The assemblage of bottles that was revealed in the excavation
Photographic credit: Clara Amit, courtesy of Israel Antiquities Authority
Findings reveal soldiers drank frequently during their service
Israeli archaeologists discovered hundreds of liquor bottles that belonged to British soldiers during WWI in an excavation near the central city of Ramla, the Israel Antiquities Authority (IAA) announced on Wednesday.
The 100 year-old bottles were found near a building, which was used for agricultural purposes during the Ottoman period and converted into barracks by British soldiers during the war.
Ron Toueg, excavation director on behalf of the IAA, said the findings give archaeologists a glimpse into an "unwritten part of history" and the "everyday life" of British soldiers in WWI.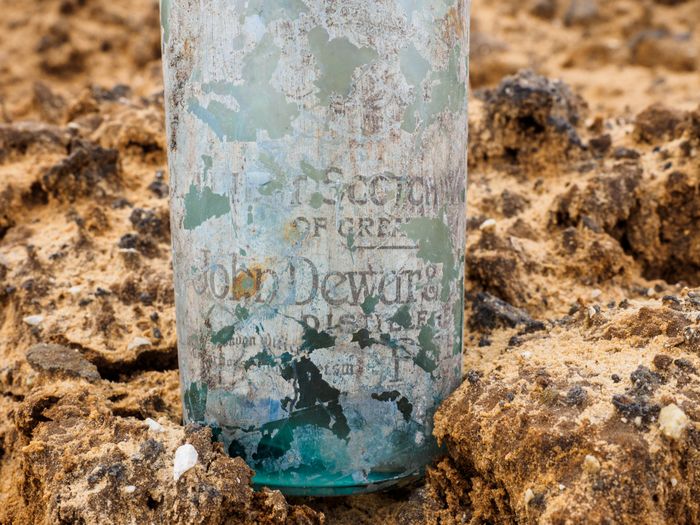 "We exposed a building whose upper part was not preserved, which was apparently the foundations of a barracks," Toueg said.
Toueg explained that the building caught fire for a reason that is unknown and the debris was found a few meters away. The findings revealed that the soldiers drank often during their service.
"Inside the building we discovered dozens of uniform buttons, belt buckles, parts of riding equipment, and other artifacts that were the property of the British soldiers, " Toueg said. "About 70% of the waste that was discarded in the refuse pit were liquor bottles. It seems that the soldiers took advantage of the respite given them to release the tension by frequently drinking alcohol."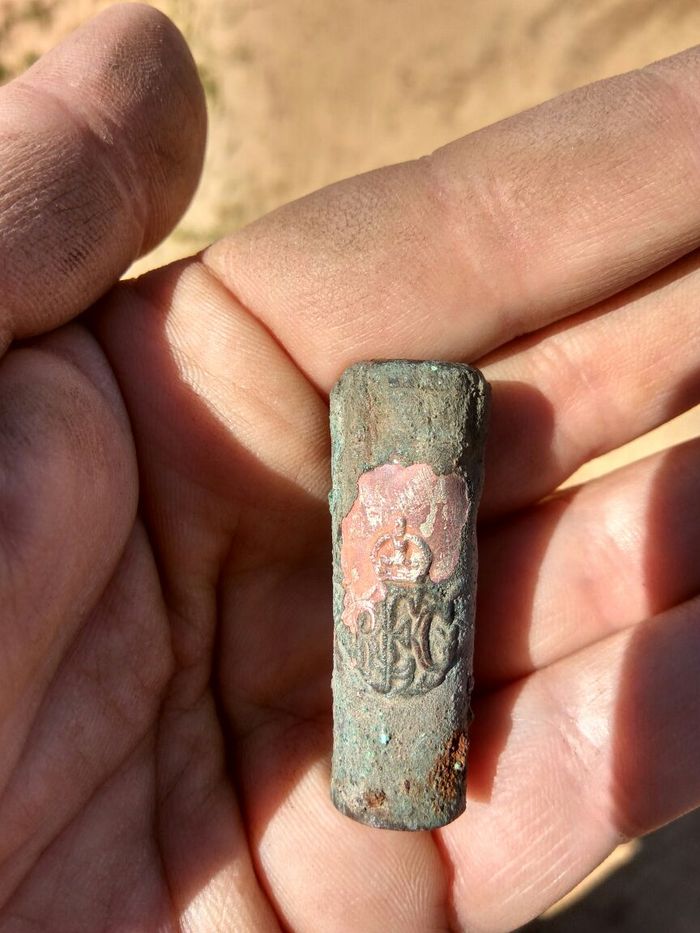 Another finding was the tip of a swagger stick which belonged to a Royal Flying Corps officer. It was likely carried by a senior officer and represented authority. The item is stamped with the RFC initials and Assaf Peretz, a researcher of the period at the IAA, said "to the best of my knowledge, this is the first item of its kind ever found in Israel."