Israeli police officer suspended after beating of Arab driver caught on tape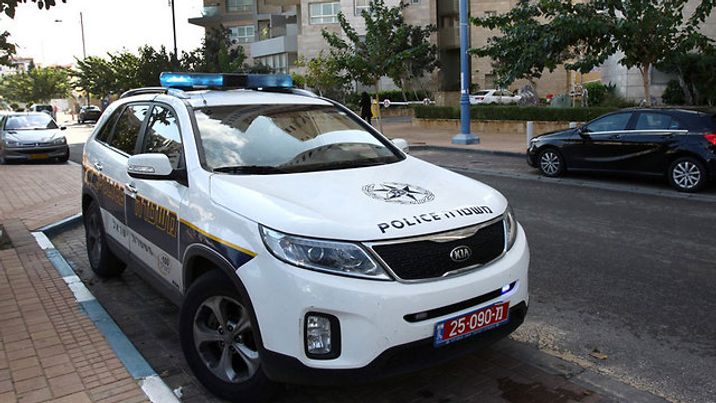 Israel police
Avi Mualem/Ynet
An Israeli police officer was suspended on Thursday after being caught on film assaulting an Arab truck driver, apparently without provocation, in the Wadi al-Joz neighborhood of East Jerusalem.
Footage of the incident, which spread rapidly over social media networks, shows the police officer engaging in a verbal argument with the driver before the officer headbutts and repeatedly punches and kicks the man.
Several other Arab workers are seen in the video attempting to deescalate the situation, but the officer shouts for them to "get out of here" before hitting the driver again.
The Israel Police and Public Security Minister Gilad Erdan immediately condemned the incident, announcing that the officer involved was suspended.
"Upon receiving the footage, the policeman was immediately put on a compulsory leave of absence and will be subsequently summoned for a hearing to examine his continued service in the police," the Israel Police said in a statement.
Public Security Minister Gilad Erdan, who's ministry oversees the police, wrote on Twitter that the officer's behavior was "very grave and worthy of condemnation."
"This behavior harms the police as a whole, and it is good that the policeman was suspended," Erdan wrote, adding that he hoped that the case would be treated "to the fullest extent of the law."
The strengthening of police representation and services in the Arab sector has been a focus of Minister of Internal Security Gilad Erdan, who says the plan will reduce social gaps, encourage economic integration, and increase the personal security of residents in Jerusalem and the entire Arab sector.