New UNESCO resolution to challenge Israeli sovereignty over whole of Jerusalem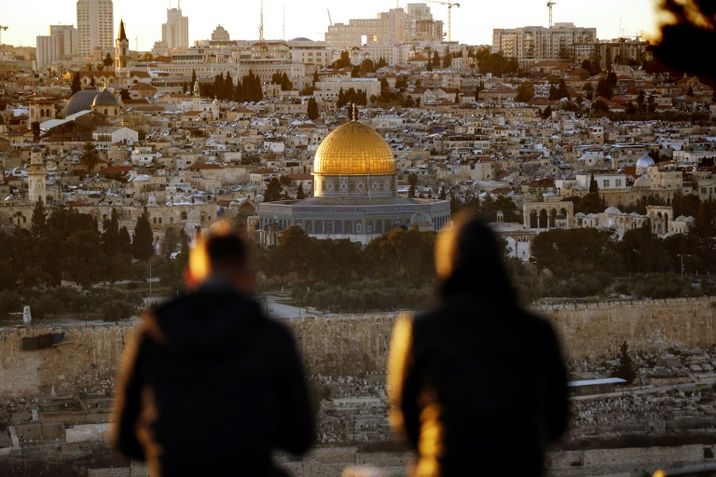 The sun sets over Jerusalem on January 23, 2017
THOMAS COEX (AFP/File)
The resolution was submitted by Algeria, Egypt, Lebanon, Morocco, Oman, Qatar, Sudan on behalf of Palestinians
A new resolution set to be submitted by Arab nations on behalf of the Palestinians to the United Nations Educational, Scientific and Cultural Organization (UNESCO) will challenge Israel's sovereignty over the whole of the city of Jerusalem.
A draft of the resolution, obtained by Israeli officials, was quoted by the Jerusalem Post as stating that "any action taken by Israel, the Occupying Power, to impose its laws, jurisdiction, and administration on the City of Jerusalem, are illegal and therefore null and void and have no validity whatsoever."
The resolution, up for vote on May 1, was submitted by Algeria, Egypt, Lebanon, Morocco, Oman, Qatar and Sudan, on behalf of the Palestinians.
It is not the first time that a UNESCO resolution has refused to recognize Israeli sovereignty over east Jerusalem, but it is the first time Arab states have challenged its rule in the city's west, the Jerusalem Post reports.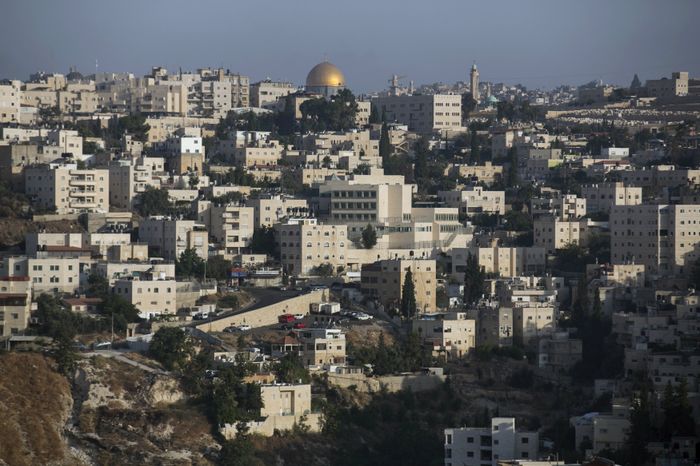 The status of Jerusalem is a contentious issue in the Israeli-Palestinian conflict. The Palestinians claim East Jerusalem as the capital of their future state, while Israel has declared the entire city as its capital.
Notably absent from the resolution is any mention of the flashpoint Temple Mount and the Western Wall holy sites, as they are known to Jews, or Al-Haram Al-Sharif Mosque and the Buraq Wall, as they are known to Muslims
The Temple Mount has been the focus of several past UNESCO resolutions that have controversially denied any Jewish connections to the site.
The complex is considered Judaism's holiest site, once the site of the first and second Temples, and is the third holiest to the Muslim faith.
The new resolution text declares Jewish holy sites such as the Tomb of the Patriarchs in Hebron, and Rachel's Tomb in Bethlehem as "an integral part of Palestine," but makes no mention of Temple Mount.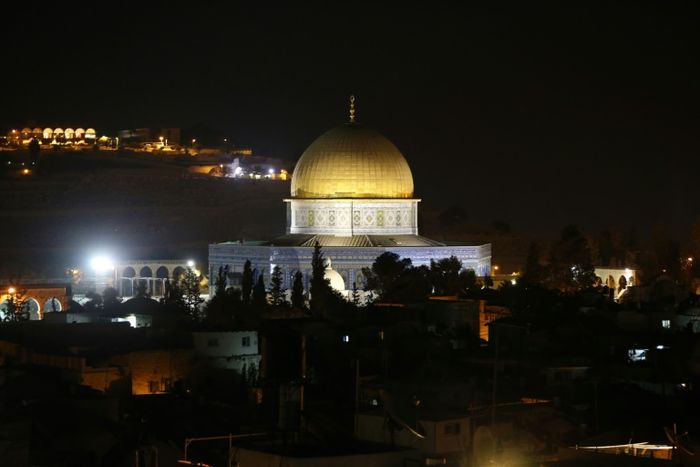 The site's exclusion from the May 1 resolution, which instead reaffirms "the importance of the Old City of Jerusalem and its Walls for the three monotheistic religions," marks a clear victory for Israel, the country's UNESCO envoy Carmel Shama-HaCohen told the Jerusalem Post.
Shama-HaCohen credited the victory to public support from US President Donald Trump, and US ambassador to the UN Nikki Haley, who have taken a hard stance against anti-Israel bias at international forums.
Israel on Wednesday announced a $2-million cut in its contribution to the United Nations budget because of constant criticism by the UN Human Rights Council of its policies towards the Palestinians.
The Jewish state had already cut $6 million from its contribution of $11.7 million following a UN Security Council resolution passed in December condemning Israel's settlement building in the West Bank and east Jerusalem.
See also:
- UNESCO passes resolution denying Jewish ties to Jerusalem holy sites
- US vows to vote against every anti-Israel resolution at upcoming UNHRC vote
- UK puts UNHRC 'on notice' for bias after five resolutions against Israel passed
You need to be logged in in order to post comments. Sign up or log in
UNESCO has no jurisdiction not any legacy. throw all UN agencies out of all of Israel....especially Gaza and Judea and Samaria
as is always the case, UN will have no effect other than making things worse. these anti Israel biased resolutions only create more animosity. what a pathetic org that needs to be DEFUNDEd