Three wounded in stabbing attack in Old City of Jerusalem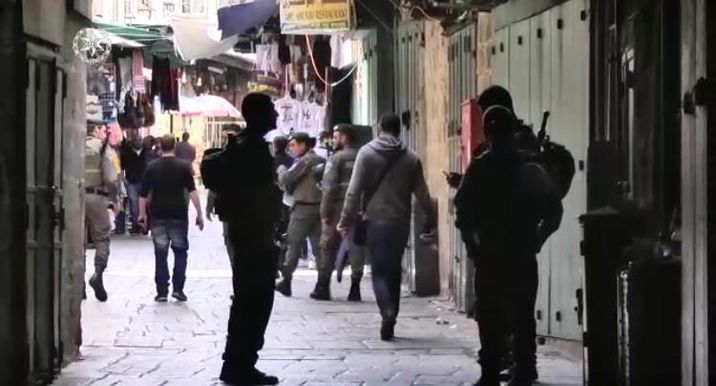 The scene of a stabbing attack in Jerusalem's Old City on April 1, 2017
Israeli Police
This is the second such incident in Jerusalem's Old City this week.
Three people were injured in a stabbing attack in the Old City of Jerusalem's Muslim Quarter Saturday police said.
The stabbing took place on El Wad Haggai Street inside the Old City.
Police said that the wounded included two civilians and a border police officer.
The suspect attacked two Jewish passers-by before fleeing. He later wounded a border guard before he was shot dead.
Two of the Israelis were lightly wounded and the third was in a more serious condition, according to police, and were taken to Shaare Zedek and Hadassah Ein Kerem hospitals.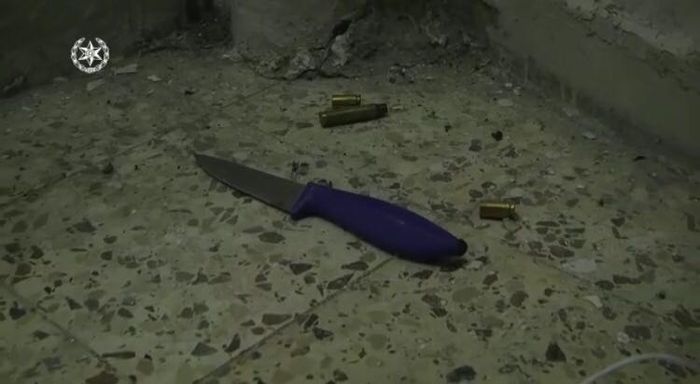 Police spokesman Micky Rosenfeld said that the attacker was shot and that security was increased in the Old City.
"Stabbing attack in old city, Jerusalem. Police units respond to attack. Terrorist shot. Area closed off. Heightened security in old city," Rosenfeld tweeted.
Israeli media reported that the attacker was shot dead. Israel's Channel 2 news said that the assailant was a 17-year-old resident of Nablus in the West Bank.
Clashes broke out afterwards between stone-throwing Palestinians and police officers who used stun grenades, an AFP photographer said.
This is the second such incident in Jerusalem's Old City this week.
A Palestinian woman was shot dead Wednesday as she attempted to stab Israeli police with a pair of scissors at Jerusalem's Damascus Gate. No Israelis were injured.
She was identified by the Palestinian Health Ministry as 49-year-old Rateb Nimir, an east Jerusalem resident, the mother of Mustafa Nimir, who was shot dead by police in September.
Nimir was riding in a car through the Shuafat refugee camp with his cousin, Ali, who was allegedly driving under the influence of alcohol and drugs. Police, apparently suspecting the driver was attempting a car-ramming attack on officers, opened fire and shot Mustafa dead.
According to a Ynet report, a source from the Shuafat refugee camp in east Jerusalem said that Rateb Nimir had fallen into a deep depression that she could not pull herself out of.
The source told Ynet they thought she had possibly tried to stab the officers as revenge for her son's death.