'Hamas known for internal assassinations,' Liberman says of top militant's death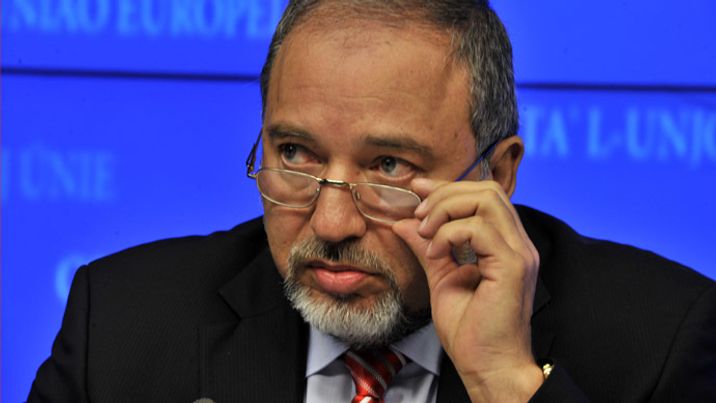 Ministre israélien des Affaires étrangères Avigdor Liberman
AFP Photo/Georges Gobet
Hamas says Liberman's statements only 'show the fear of senior Israeli offcials'
Israel's Defense Minister Avigdor Liberman made claims on Sunday that the assassination of a top Hamas militant in Gaza last week may have been carried out by Hamas, refuting accusations by the terrorist organization that Israel was behind the killing.
It is yet to be known who was behind the shooting that left Mazen Fuqaha, a senior figure of Hamas's military wing dead with four bullet wounds to the head, but Hamas was quick to blame Israel for his death.
However, Israel's defense minister hit back against the allegations.
"Hamas is known for for its internal assassinations, settling scores — let them look there," Liberman said on Sunday.
"We're not looking for adventures and run our security responsibly and with determination," Liberman added, while on a tour of Israel's southern city of Sderot, a frequent target of Hamas-launched rockets.
Others have suggested that the assassination of Fuqaha was it was an internal dispute among Hamas and rogue Salafist groups.
In a quick response to Liberman's remarks, the spokesman of Hamas' Izz ad-Din al-Qassam Brigades said that "only the Zionist enemy is responsible for the assassination and their attempts to escape responsibility will not succeed." 
The spokesman added that "Lieberman's statements in which he is trying to escape responsibility bear witness to the fear of senior Israeli officials whose hands are stained with Faqha's blood."
Thousands attended Faqha's funeral in the Gaza Strip, where the Gaza-based terror group called for "revenge" on Israel.
Hamas-nominated attorney general Ismail Jaber on Saturday claimed that the assassination bore "the clear marks of Mossad."
Lebanon-based Hezbollah joined in blaming Israel for the assassination, saying that "the fingerprints of the Zionist enemy" are all over it.
Fuqaha was originally from Tubas in the West Bank, northeast of Nablus.
He was deported to Gaza after the Shalit deal in 2011 as part of a prisoner exchange. He had been serving life in Israeli prison for his involvement involved in a 2002 attack in Jerusalem that killed a number of Israelis.
Hamas, which has had full control over the Gaza Strip since 2007, closed the Erez crossing between Israel following the assassination in order to investigate the death.
It was partially reopened last week.
Vowing escalation with Israel over Fuqaha's death, Hamas threatened Israeli defense officials, including Liberman, with a video showing them in the cross-hairs of a sniper rifle and a caption, written in both Hebrew and Arabic, that reads, "the type of retribution will be based on the act."