Israel estimates 96% of water in Gaza undrinkable, warns of worsening crisis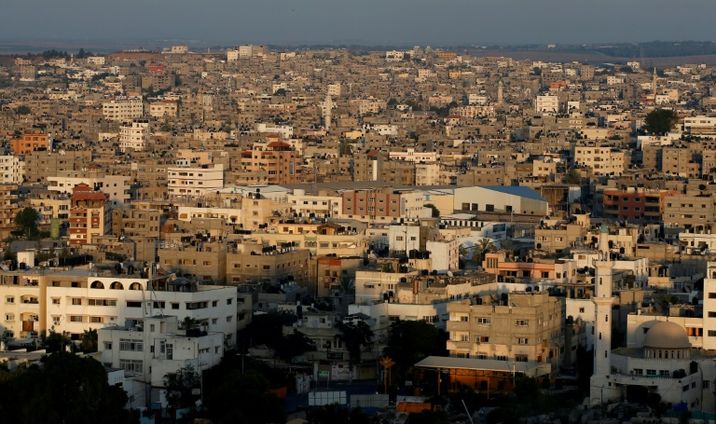 More than two-thirds of the Gaza strip's two million people depend on some form of foreign aid
THOMAS COEX (AFP/File)
Israel offers to double annual water supply, calls on international community to advance Gaza water projects
Israel has warned of a rapidly worsening water crisis in the Gaza Strip and is calling on the international community to take urgent action to avoid deteriorating humanitarian conditions in the Palestinian enclave.
In a letter to international aid organizations, representatives of the international community in Israel, and Israel's foreign ministry, the defense ministry's Coordinator of Government Activities in the Territories (COGAT) estimated that some 96 percent of water in the Gaza Strip is now undrinkable after the collapse of the enclave's main aquifer, Israel's Army Radio reported Sunday.
It was the second such warning issued by COGAT head Maj. Gen. Yoav Mordechai over the past six months.
Mordechai asked that international aid organizations advance projects to alleviate the crisis, such as the establishment of desalination plants in the Strip.
A desalination plant constructed by UNICEF in Khan Younis earlier this year -- with the capacity to pump 6,000 cubic meters of water and serve 75,000 people per day -- remains un-operational, Mordechai said, as the Hamas militant group which rules the Strip has prevented it from being connected to Gaza's power grid.
A second desalination plant is still in the planning stages, while the international community has yet to raise the funds required for a third plant planned for Deir al-Balah.
Mordechai told Army Radio that Israel has offered to double the amount of water it supplies to Gaza from 10 million to 20 million cubic meters per year.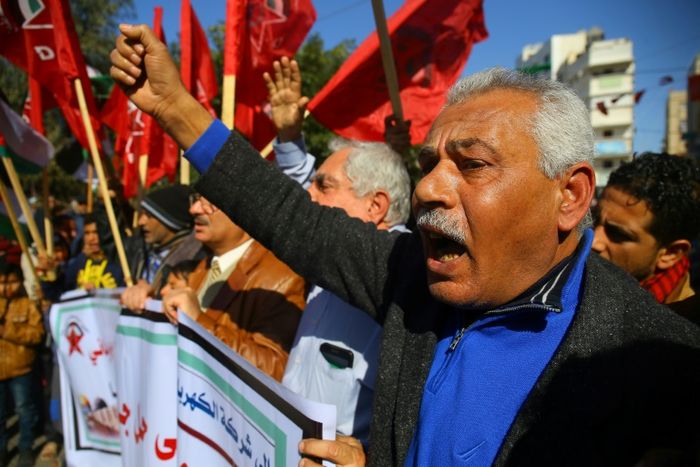 The water crisis in Gaza has been worsened by ongoing electricity shortages, which make it difficult to pump water into homes, operate desalination facilities, or to plan future ones.
The Strip's sole electricity plant has seen fuel shortages in a dispute over unpaid bills and taxes with the Palestinian Authority, based in the West Bank and dominated by Palestinian president Mahmud Abbas's Fatah party.
The power plant, which has also been hit by Israeli strikes during past conflicts, already functioned below capacity even before the recent crisis.
Besides their one power plant, Gaza's two million people also rely on electricity imports from Israel and Egypt.
See also:
You need to be logged in in order to post comments. Sign up or log in
HAMAS IS PLAYING ISRAEL & THE WORLD AS A FOOLS - Gaza is one of the poorest places in the world; there are 1,700 millionaires among Hamas members. That's the number of millionaires in Hamas, not the total number of millionaires in Gaza. We still don't know what the total number is. 4 of Hamas top leaders are billionaires. Dr. Musa Abu Marzook is considered one of Hamas' wealthiest billionaires. "Arab sources estimate his wealth at $2-3 billion. Khaled Mashaal. "Estimates around the world are that Mashaal is currently worth $2.6 billion, for examples. There is money in Gaza it's in the pockets of corruption.
The unsustainable output per Gazan womb, some of the highest on the planet, is estimated at 5.8 per UN statistics. This Population Jihad strategy first initiated by the ayatollah backers of Hamas in the 90s continues to to this day. "The Palestinian reproduction machine works 24 hours a day," Hamas' political leader Khaled Mashaal declared this week during his daughter's wedding in Syria. http://www.ynetnews.com/articles/0,7340,L-3531084,00.html
https://www.algemeiner.com/2014/07/28/gazas-millionaires-and-billionaires-how-hamass-leaders-got-rich-quick/