High security in Jerusalem as thousands expected to attend priestly blessing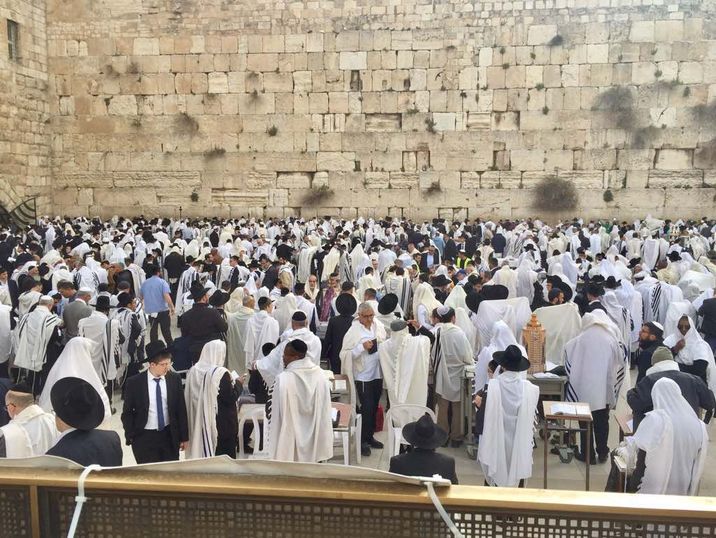 Ultra-Orthodox Jews gather at the Western Wall ahead of priestly blessing
Shelby Weiner
The benediction by members of the priestly caste is taking place to mark the holiday of Passover
Israeli security forces were on high alert in Jerusalem on Thursday as thousands are expected to attend the priestly blessing at the Western Wall to mark the festival of Passover.
The traditional benediction sees thousands of male descendants of the Cohanim priestly caste bless congregations during daily morning prayers.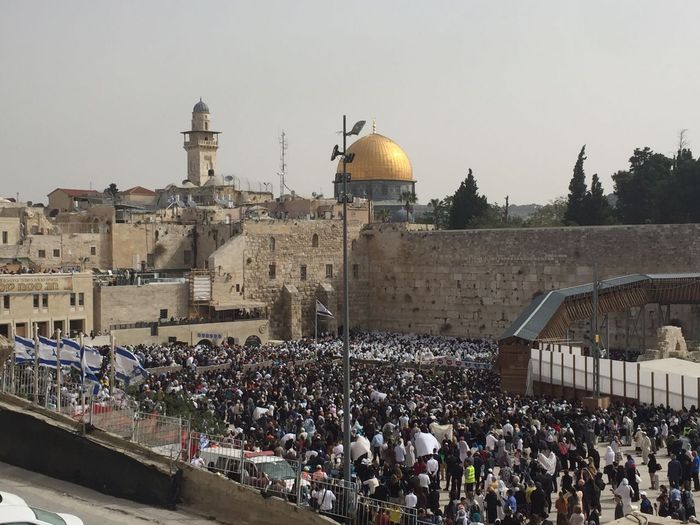 The ritual involves the raising of hands in a form similar to the "Vulcan salute" actor Leonard Nimoy borrowed from Judaism for his "Star Trek" role as Mr Spock.
Security was increased around the West Bank, Jerusalem and the Temple mount last week ahead of Passover, in an effort to prevent escalations in the city. Bolstering security ahead of holidays is a routine measure.
The Israeli police spokesman announced that hundreds of police officers, border police and special patrol units were to be mobilized in the city ahead of the ceremony.
The head of Israel's Shin Bet intelligence service warned prior to the holiday that the Islamist militant group Hamas was sure to attempt terror attacks on Israelis during the festive period, warning also against the threat of so-called "lone wolf" terrorists with no explicit ties to terrorist groups.