Israeli defense minister urges public to boycott newspaper over opinion piece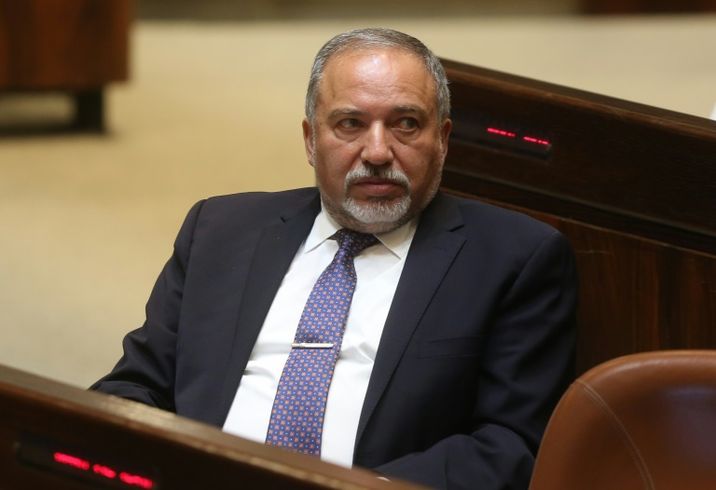 Avigdor Lieberman au Parlement israélien, le 30 mai 2016 à Jérusalem
MENAHEM KAHANA (AFP)
Column calling religious right 'more dangerous than Hezbollah' draws fire from politicians
Israeli Defense Minister Avigdor Liberman on Thursday urged the public to immediately boycott the Haaretz newspaper over its publication of an opinion piece sharply attacking Israel's religious right, calling them "more dangerous than Hezbolah" and arguing that they want to "rule the country and cleanse it of Arabs."
Liberman,  who is chairperson of the right-wing Yisrael Beytenu party, said Haaretz's editorial decision to publish the opinion column by Yossi Klein proves that "the newspaper has lost all direction and that its staff's self-hatred towards anything Israeli or Jewish has driven them crazy."
The defense minister urged "all Israeli citizens to stop purchasing and stop reading the Haaretz newspaper immediately," arguing that it had become a platform for anti-Israel opinions.
 Prime Minister Benjamin Netanyahu also addressed the opinion piece, calling it "shameful and bizarre", saying the paper had "completely lost it", and demanding an apology.
Opposition politicians joined in the condemnations, including Yesh Atid Chairperson Yair Lapid, who called the article "pure anti-Semitism."
Lawmaker Tamar Zanberg of the left-wing Meretz party meanwhile said she would be more concerned about the opinion piece if politicians also denounced speech referring to Leftists as traitors.