186 Palestinian Fatah prisoners abandon mass prison hunger strike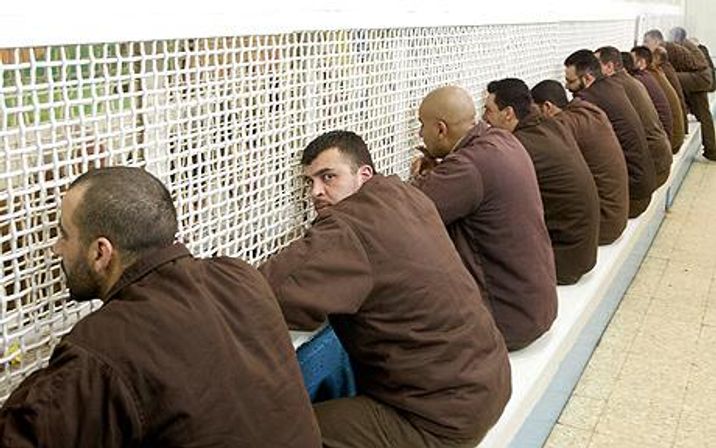 Palestinian prisoners
Toll of prisoners to give up strike reaches 186 of the some 1,000 who initially participated
Some 86 Palestinian prisoners announced on Saturday that they have abandoned the hunger strike they took part in last week, according to the Times of Israel.  The announcement cane after 100 of the some 1,100 Palestinian prisoners participating in an indefinite hunger strike in protest of prison conditions gave up the strike as of Friday, according to the Israel Prisons Service.
Marwan Barghouti the prominent prisoner and leader of the charge accused Israel of "inhumane" treatment of prisoners and "judicial apartheid."
He was moved to a new prison and put into isolation Monday following an op-ed published in the New York Times which provided reasoning for the mass hunger strike that took place in several Israeli jails on Monday.
However, Israel's Public Security Minister Gilad Erdan has said that the strike was motivated by internal Palestinian politics rather than a complaint on prison conditions, and called the demands "unreasonable."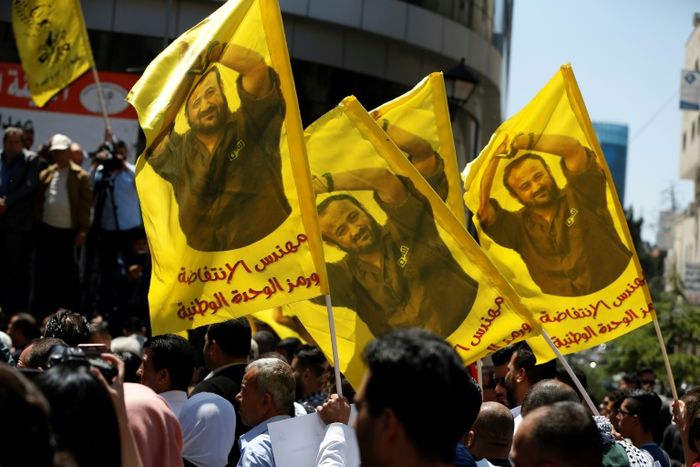 Barghouti, who was convicted in 2004 on five counts of murder, one count of attempted murder, and who was implicated in four other terror attacks has remained politically active behind bars, and is a popular figure among Palestinians who have tipped him among likely candidates to succeed 82-year-old Palestinian Authority President Mahmoud Abbas.
The prisoners from various Palestinian political factions -- including Fatah, the Popular Front for the Liberation of Palestine (PFLP), and some members of the Islamist group Hamas -- have made demands including the installation of public telephones and televisions in prison wards, the resumption of academic studies and bimonthly visitations for inmates, and re-location to facilities in the Palestinian territories.
Palestinian Prisoners Club head Qadura Fares told AFP at the protest that Israel would allow all the strikers, including Barghouti, access to lawyers, in a reversal of its previous position.
One prisoner, a Palestinian man with a preexisting heart condition, was reportedly hospitalized following the strike, confirmed IPS. Palestinian news agency Ma'an claims that several others have also been hospitalized, reported the Times of Israel.
Palestinian prisoners have mounted repeated hunger strikes, but rarely on such a scale. The last large-scale hunger strike was in February 2013, when 3,000 Palestinians refused to eat for one day to protest against the death of a fellow detainee.
Israel vowed Tuesday not to negotiate with the hundreds of Palestinian detainees.
A spokesperson for Israel's Foreign Ministry said in a statement Monday that the prisoners were not political prisoners, but "convicted murderers and terrorists."
"They were lawfully judged and receive conditions in accordance with international law," said the spokesperson.
Some 6,500 Palestinians are currently detained by Israel for a range of offenses and alleged crimes. Around 500 are held under administrative detention.
(Staff with AFP)