Founder of Islamic Movement in Israel dies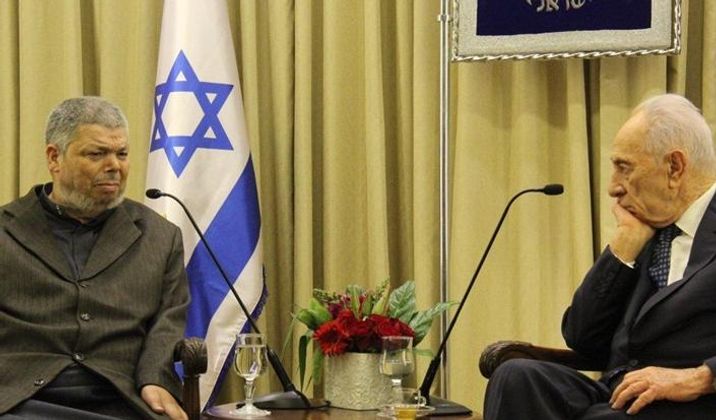 Abdullah Nimr Darwish (L) with late Israeli president Shimon Peres
Abdullah Nimr Darwish was the first Muslim leader to speak before the Global Forum for Combating Anti-Semitism
The founder of the Islamic Movement in Israel, Sheikh Abdullah Nimar Darwish, passed away on Sunday at the age of 69, Israeli news site Ynet reports.
Darwish founded the Islamic Movement in 1971 as he was studying Islam in Nablus. Throughout the 1970s, the movement created welfare services for Muslims paralleling official services.
In the 1980s, the Islamic Movement saw a boom in support, leading to the formation of new branches and organization of charity work.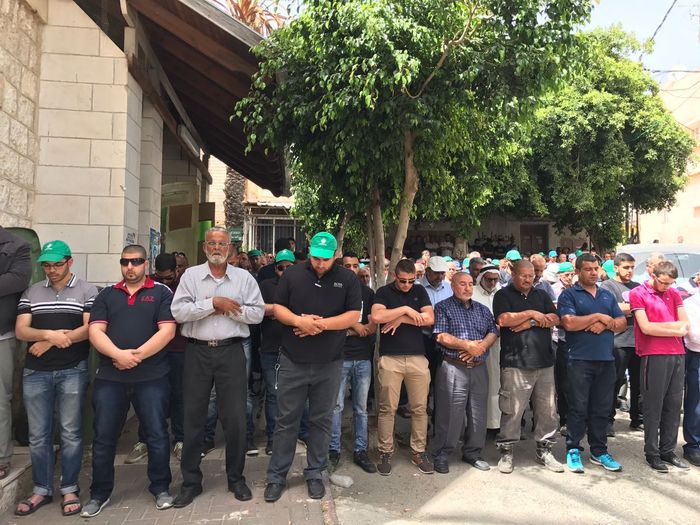 The movement split into two branches in 1996, following the decision to run in parliamentary elections, to which the branch led by Raeh Salah objected. Talks aimed at uniting the two factions failed when the northern branch of the Islamic Movement was outlawed.
Darwish in 2007 became the first Muslim leader to speak before the Global Forum for Combating Anti-Semitism, according to Israeli newspaper Haaretz, where he condemned Holocaust denial.
Darwish's death came days after Israeli police stopped an attempt at a march by the illegal northern branch. Followers were reportedly on their way to Jerusalem for a march to the flash-point Temple Mount compound.