Israel announces 17 suspects arrested in overnight West Bank raids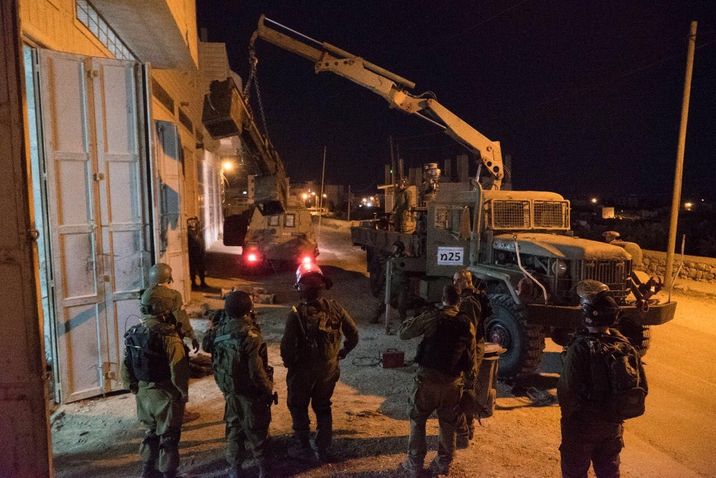 Israeli authorities announced Sunday morning that a weapons manufacturing facility was raided in the West Bank village of Sa'ir
IDF Spokesperson
Israeli security forces regularly carry out both routine operations and nightly raids across the West Bank
Israeli security services announced on Wednesday morning that 17 terror suspects were arrested in separate overnight raids in the West Bank. Weapons and ammunition were impounded during the operations.
The individuals were detained as part of a joint operation between the army, police, military police and the Israeli internal security agency (Shin Bet).
Israeli security forces regularly carry out both routine operations and nightly raids across the West Bank.