Ex-Shin Bet head to i24NEWS: Concerns over fate of spy who gave intel to Israel
MP Yaakov Peri says Trump's disclosure 'can harm' US-Israel intelligence ties
The former head of Israel's internal security, Yaakov Peri, told i24NEWS that he is concerned about the fate of the agent who gave Israel the information that President Donald Trump then leaked last week to Russian Foreign Minister Sergey Lavrov and Moscow's ambassador to the US.
"If [Trump's disclosure] can harm a prisoner in the hands of ISIS or something that is really sensitive on the Israeli side, it can harm the relationship between the two agencies," Peri said.
Peri, who headed the Israeli internal security services between 1988 and 1994 and is now a member of parliament for the centrist Yesh Atid party, told i24NEWS that Trump's leak "is a concern to intelligence forces in Israel and I hope it cannot cause real damage."
Peri added that general Israeli-American intelligence ties may be harmed after Trump made the top-secret disclosure in the Oval Office.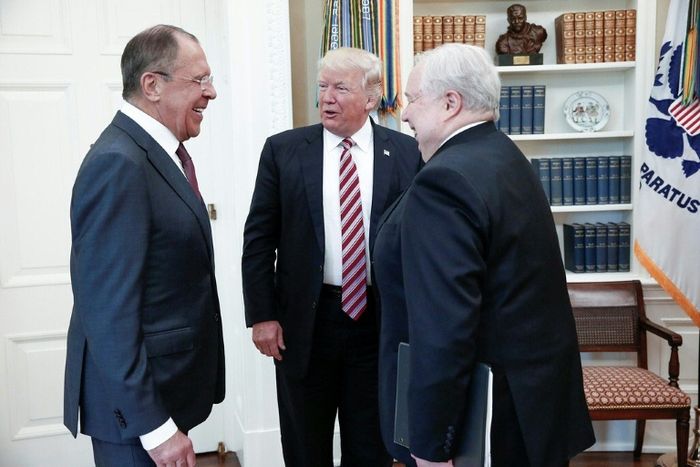 The intelligence was deemed too classified to tell other United States allies, the New York Times reported, let alone to be shared with Russia. Russia is backing Syrian President Bashar Assad in the country's six-year civil war, and both are allies of Iran, one of Israel's largest adversaries.
The US and Israel already exchange mounds of intelligence data on a daily basis, Peri said. Such a disclosure may force Israel to think twice before sharing information.
Prior to Trump's inauguration in January, American intelligence officials warned their Israeli counterparts against sharing information with the Trump administration for fear that the secrets could be leaked to Russia and onward to Iran, Yediot Ahronot reported.
Peri also cautioned against reading too much into Trump's planned Middle East visit next week. The president is trying to push both Israel and the Palestinians back to the negotiating table.
"Well, I wouldn't put on such high expectations... I don't think in the course of a short visit over a few hours, we can expect anything," Peri said, adding that he hoped negotiations would be conducted on a regional basis, with the possibility for normalizing ties between Israel and the Arab world.