Families of fallen IDF soldiers petition Trump to demand Hamas release bodies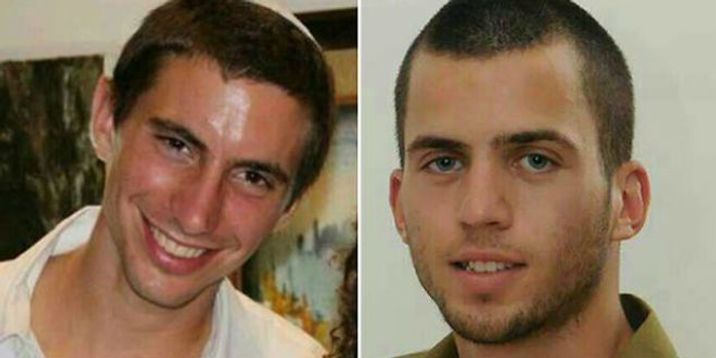 Oron Shaul (L) and Hadar Goldin (R)
Petition will be submitted to US Consulate in Jerusalem on May 21, ahead of Trump's visit to Israel
Bereaved families from Israel and the United States are petitioning US President Donald Trump to refuse any demands made by the Palestinian Authority with regards to the Israeli-Palestinian peace process until Hamas releases the remains of fallen Israeli soldiers Hadar Goldin and Oron Shaul.
Israel maintains that Goldin and Shaul were killed during the 2014 summer conflict with Gaza, known as Operation Protective Edge, and that their bodies are being held by the terrorist group for use as collateral in a prisoner exchange.
Hamas has never confirmed their deaths, and claims Shaul is alive and in captivity.
A press release issued by the Goldin and Shaul families says that the new petition calls on Trump to demand that the Palestinian Authority secure the release of their remains from rivals Hamas.
"Sixty-seven Israeli soldiers were killed in action [during Operation Protective Edge], including Israelis, Americans and a Frenchman. All of Israel's soldiers killed in action have been laid to rest, except for Hadar Goldin and Oron Shaul," the statement says, according to the Times of Israel.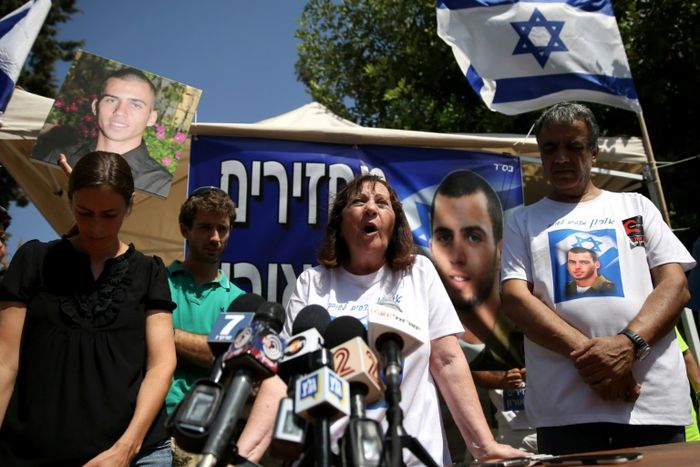 "The families of fellow soldiers killed in action alongside Goldin and Shaul appreciate President Trump's willingness to undertake the difficult task of trying to help achieve peace in the Middle East, that might ensure that Israelis and Palestinians can live in peace," it continues.
"Bereaved families, US citizens and community leaders urge President Trump to include on the agenda for upcoming meetings a demand that Hamas return Israel's fallen soldiers Hadar Goldin and Oron Shaul," it adds.
The petition will be submitted to the US Consulate in Jerusalem on May 21, the day before Trump touches down in Israel, with a request that it be delivered to the US President.
If the petition gathers 100,000 signatures by June 19, the White House will be obliged to respond. An online version of the petition has been launched on change.org.
The Gaza-based terror group holding Israeli citizens Avraham Mengistu, who independently crossed into Gaza on September 7, 2014, and Hisham al-Syed, an Arab-Israeli of Bedouin origin whose family reported him missing on April 20, 2015.
Hamas has long demanded that Israel release hundreds of Palestinian prisoners re-arrested following a deal to secure the release of kidnapped soldier Gilad Shalit in 2011 before commencing negotiations over a their new captives.
See also:
- Hamas leader says 'serious efforts' underway towards prisoner swap with Israel
- Hamas rejected Israeli offer for swap of mentally ill prisoners: report