Rivlin calls for global recognition of Israeli sovereignty over Golan Heights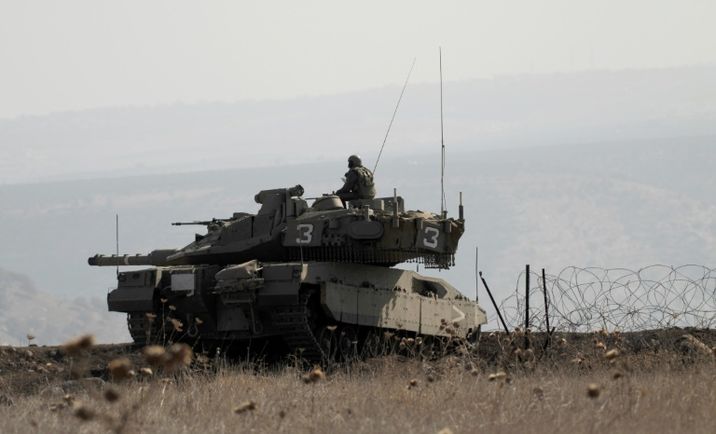 Israeli soldiers in a tank monitor the Israel-Syria border in the Israeli-annexed Golan Heights, on November 27, 2016
Jalaa Marey (AFP)
Israel seized the territory from Syria in the 1967 Six Day War in a move never recognized by int'l community
Marking fifty years since Israel's military victory in the Golan Heights during the 1967 Six Day War, President Reuven Rivlin called on the world to recognize Israel's sovereignty over the disputed territory, calling it "essential" to the country's continued survival.
"The nations of the world must formally recognize that the Golan is an integral part of the state of Israel, and is essential to our existence as a people," Rivlin said at an event celebrating northern Israel's Jewish communities.
"The Golan Heights are strategic to the State of Israel's ability to exist as a people able to safeguard its borders," he said.
Israel seized 1,200 square kilometers (460 square miles) of the Golan Heights from Syria in the Six-Day War and later asserting Israeli law over the territory essentially annexing it in a move never recognized by the international community.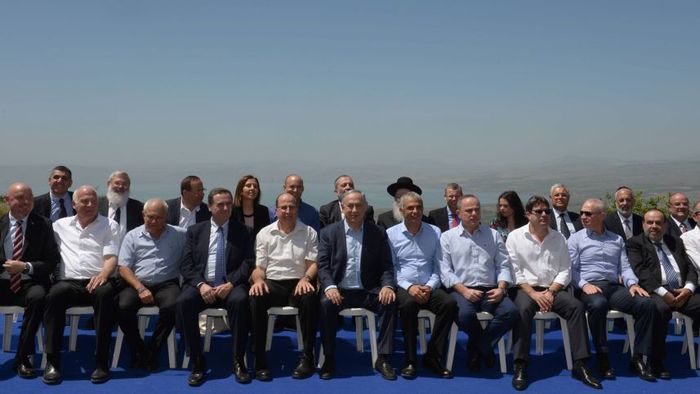 Referring to the bloody civil war raging just beyond Israel's northern border in Syria, Rivlin vowed "never leave the residents of the Galilee exposed to the intentions and weapons of a regime that massacres its own citizens."
Prime Minister Benjamin Netanyahu last week vowed that the northern territory would 'forever' remain in Israeli hands, warning that withdrawal could lead to an influx of extremists in the strategic region.
"The Golan Heights will forever remain under Israeli sovereignty. We will never leave the Golan Heights. It's ours," Netanyahu said, adding "if we are not here, radical Islam will be, and we all understand the consequences."
Netanyahu last year held a highly symbolic cabinet meeting in the territory, a move which was met with criticism by the US, Germany, and Syria which vowed to "retake the Golan Heights by any means necessary."
You need to be logged in in order to post comments. Sign up or log in
control of the Golan enjoys blanket consensus I'm Israel.