After fatal J-lem stabbing, Israel revokes Palestinians' Ramadan permits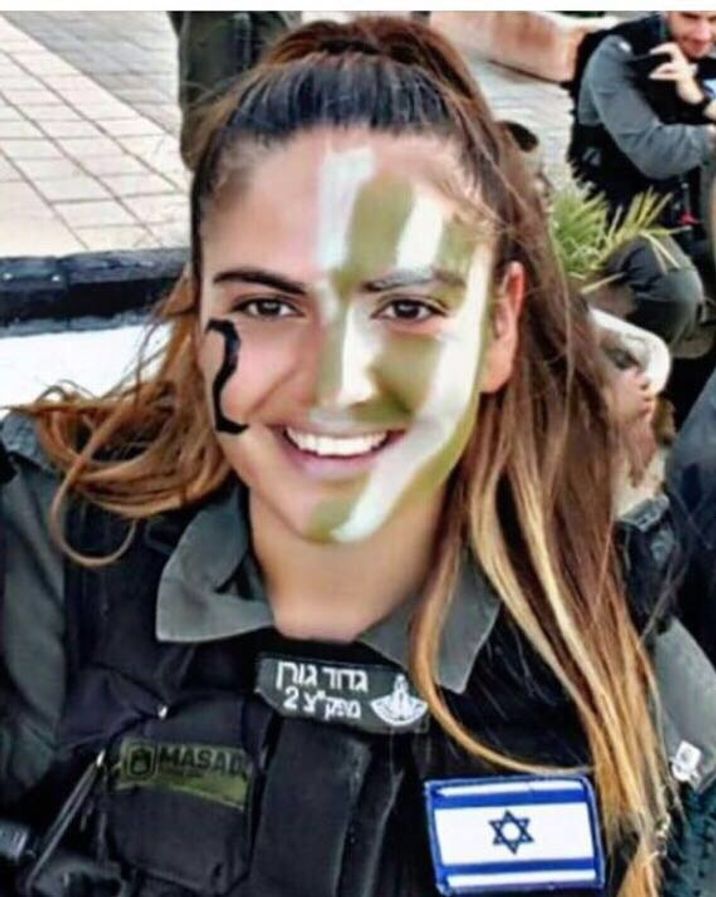 Israeli border policewoman Hadas Malka, stabbed to death outside Jerusalem's Old City on 16th June 2017.
Israel Police
Staff Sergeant Hadas Malka, 23, was stabbed to death; 3 Palestinian attackers from the West Bank shot dead
A 23-year-old Israeli border policewoman was fatally stabbed outside Jerusalem's Old City on Friday, police said. Security forces on scene gunned down three suspected Palestinian assailants.
Police spokesman Micky Rosenfeld wrote that Staff Sergeant Hadas Malka, 23, "suffered critical injuries and was taken to a Jerusalem hospital, after several hours she died of her wounds."
The Shin Bet Israeli security service named the three assailants as Mohamad Salah, Adel Hassan Ahmed Ankush and Osama Ahmed Mustafa Ata, all between the ages of 19-18. The statement added that all three had been arrested in the past on terror-related suspicions.
Police said all of the assailants were from the Palestinian city of Ramallah. All three were shot dead by security forces.
Hours after the attack the Israel Defense Forces were reported to have encircled the village of Der Abu Mashal in the Ramallah area and had closed entry and exit from the area to all but humanitarian cases.
The attack took place as Muslims were marking the end of the third Friday of the fasting month of Ramadan, during which tens of thousands of Palestinians from east Jerusalem and the West Bank attended prayers at the nearby Al-Aqsa mosque compound, Islam's third-holiest site.
In the aftermath of the incident, Israeli Prime Minister Benjamin Netanyahu decided to cancel the permits which allow West Bank Palestinians to visit family members inside Israel, although permits to visit Jerusalem for prayers during Ramadan were not effected.
According to police, two perpetrators opened fire at a group of police officers who returned fire, and a third stabbed the border policewoman a short distance away before being shot.
Medics said two other people were moderately wounded in the attack, and a further two lightly wounded.
Two of the four were Palestinians from East Jerusalem.
The Islamist movement Hamas that rules the Gaza Strip condemned the shooting of the perpetrators as a "crime by the occupation."
A spokesman for the movement, Hazem Qassem, said the attack was "proof that the Palestinian people are leading a revolution against the enemy."
In another incident in the West Bank a knife-wielding Palestinian was arrested after attempting to attack an Israeli man who managed to fight him off.