What it's like to live 300 meters from the Gaza border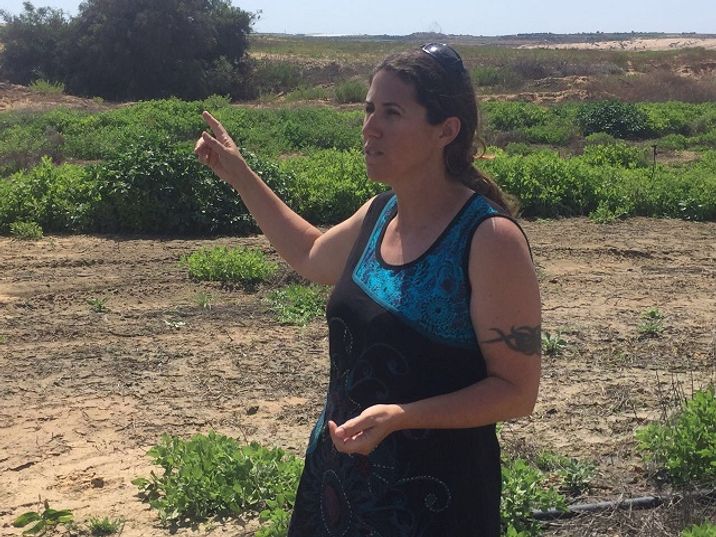 Hila Fenlon speaks to i24NEWS at her farm close to the Gaza border on Wednesday 14th June 2017.
Oren Rosenfeld
Hamas flags fluttering next her property are a reminder of the proximity to danger
Hila Fenlon lives about 300 meters from a suspected Hamas training camp, and not even the hulking concrete barrier separating her from one of her country's fiercest enemies allows her to feel even a modicum of security.
"Even though there is a wall, we still hear Hamas practicing 24/7," she says. "They use gunshots, grenades, all kinds of things to practice. Not only practicing, also sending a message."
A political and humanitarian saga over Gaza's electricity crisis has reinserted the poverty-stricken Palestinian territory back into Israeli public consciousness, even at a time when the number of rockets fired from the Strip has ebbed to the lowest number in years.
For those Israeli communities nestled close the border, one of the Middle East's most combustible flashpoints, Hamas always looms large.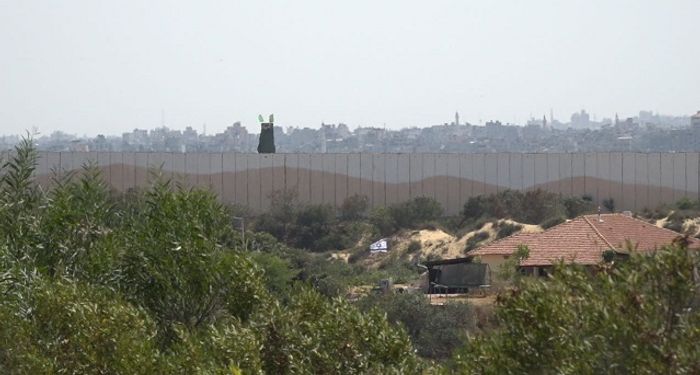 Just beyond the imposing wall of concrete slabs that abuts Hila's property in the village of Nativ Ha'asara, a festoon of Hamas flags flutters atop a tower.
Hila, a farmer with two teenage children, tells i24NEWS that during the 2014 Israel-Hamas conflict, "they found in our village a very, very big tunnel that was enough for a car to drive through. The fact that they found a tunnel is very scary. We know they are working 24/7 to create some kind of a way to attack in the near future. It is so obvious."
Residents near the Gaza border frequently report what they believe are sounds of subterranean digging underneath their homes. The issue of so-called "terror tunnels" have been a burning issue since Hamas used them to launch surprise attacks well inside Israel during the 2014 conflict.
On her visit to Israel last week, US ambassador to the United Nations Nikki Haley toured the Gaza border communities and visited a captured Hamas tunnel.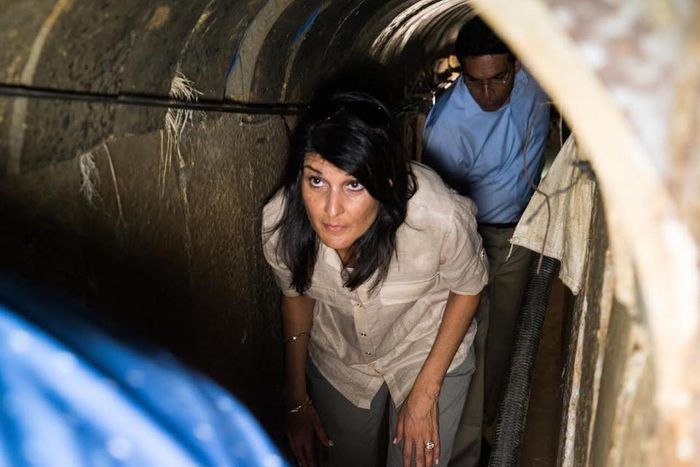 Danger not only looms from the Earth, but also the sky. Jihadist groups within the Strip have the ability to fire rockets at any time, and the timing is hard to predict.
"Even though now it is considered to be most quiet time there has been since the last war even then we don't relax," says Hila.
"Every house and ever building has bomb shelters. We have three or four seconds of time between when we hear the alarms and when the rockets falls. This means we have to be no more than four seconds away from bomb shelters."
Hila's upbringing, the story of her village and even the very deliberate location of Hamas' nearby encampment have all been dictated by the ups and downs of Israeli-Arab attempts at peacemaking over the decades.
She herself was born in what was then the Israeli-occupied Sinai desert, one of the thousands of Israelis who briefly called the newly conquered Egyptian territory home after the Six Day War.
Shortly after Egyptian President Anwar Sadat and Israeli Prime Minister Menachem Begin signed the Camp David Accords in 1979, Israel for the first time uprooted those who it had settled beyond its internationally recognized borders, and their entire community relocated to its current location adjacent to the town of Nisanit.
It took more than 30 years for Israel to undertake another large-scale evacuation of settlers, who it had long encouraged and supported. Under Ariel Sharon's 2005 disengagement from Gaza, the citizens of Nisanit were ordered to leave and the village was bulldozed – just like Hila's three decades previously.
It is in the ruins of Nisanit that Hamas set up their camp.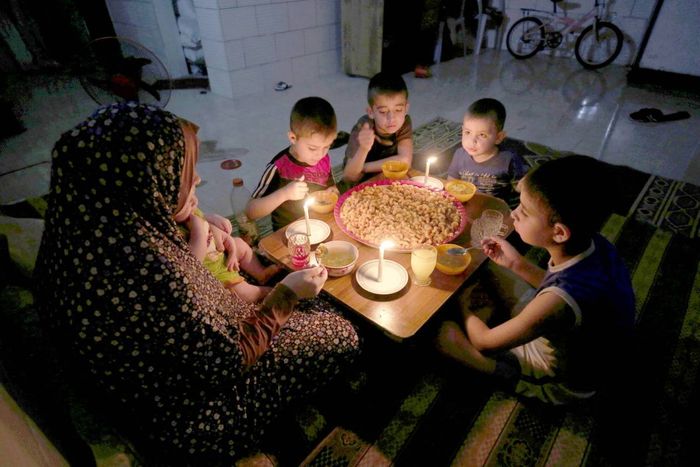 "Now people ask how can you live next to the Gaza border, but when we came years ago, like 30 years ago, we didn't feel like we live in a rough neighborhood - the opposite, our relations with them [were] quite good."
"We were just good neighbors, we were visiting Gaza, we were going to eat hummus in Gaza. People from Gaza came to work in Israel."
She says many in the border communities are still in contact with old friends in the Strip. It is this historical connection with the population of Gaza that lead her to view the current electricity saga with sympathy but also a dash of cynicism.
"Hamas wants this … it wants to have pictures of 'dark Gaza' and use this in order to justify its acts."
"Something that is quite important is that even though we suffer quite a lot form what has happening between Israel and Gaza, most people don't see the Palestinian people as any kind of enemy."
Read more: UN peace envoy warns: humanitarian crisis in Gaza could spark a new war