Netanyahu calls on Palestinian Authority to condemn deadly Jerusalem stabbing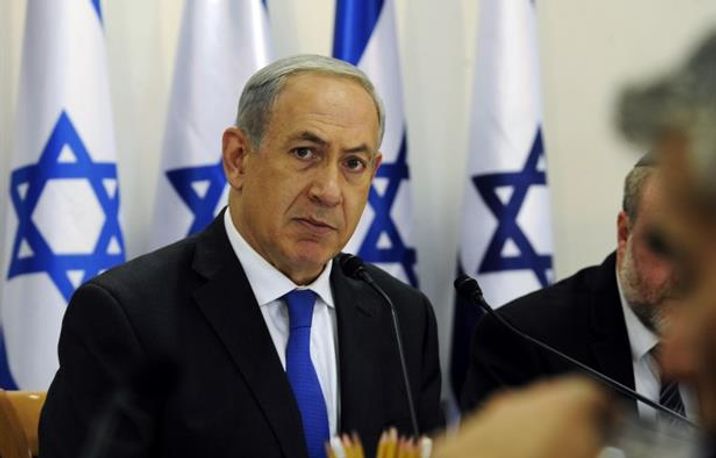 Israeli Prime Minister Benjamin Netanyahu
(AFP/David Buimovitch)
Meanwhile IDF raided the West Bank homes of the three Palestinian attackers
Israeli Prime Minister Benjamin Netanyahu on Saturday released a statement expressing his "deep sorrow" for the 23-year-old police officer who was fatally stabbed in a coordinated shooting and stabbing attack outside Jerusalem's Old City on Friday.
Staff Sergeant Hadas Malka was killed near Damascus Gate in the Old City as she tried to subdue the three Palestinian assailants equipped with an automatic weapon and knives.
Netanyahu demanded that the Palestinian Authority condemn the attack, adding that he expects this will be done by the countries of the world as well.
Defense Minister Avigdor Lieberman lambasted the Palestinian Authority's "thunderous silence" in a statement, denouncing Fatah's refusal to condemn terrorism, while claiming the innocence of the three Palestinians killed, as proof that there is "no peace partner on the [Palestinian] side."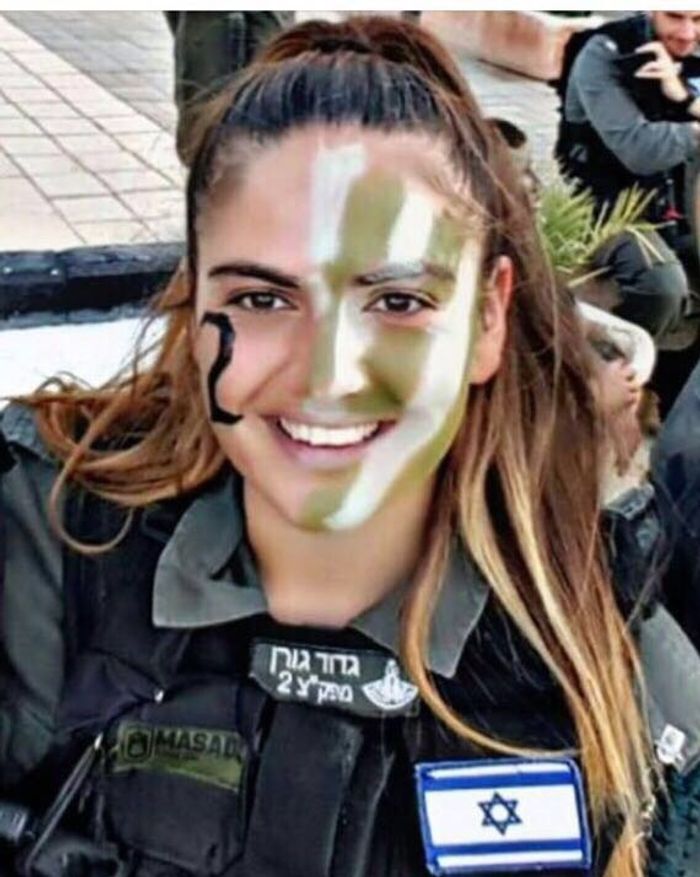 The United Nations Middle East peace process coordinator Nickolay Mladenov said that "terrorist acts" like Friday's "must be clearly condemned by all."
He also spoke out against the way both Hamas and PFLP had described the incident.
"I am appalled that once again some find it appropriate to justify such attacks as 'heroic'," Mladenov said in a statement.
Meanwhile, the Israel Defense Forces raided the homes and West Bank village of Deir Abu-Mashal, near Ramallah of the three Palestinian attackers on Saturday.
Soldiers patrolled the village and sealed off roads from accessing local highways. The IDF also raided the suspects' homes searching for contraband and weaponry.
The families of the three attackers were interrogated, with their homes being mapped out for demolition. That is a common Israeli response to a Palestinian attack.
The suspects' families vehicles were also impounded and all relatives of the attackers have lost their permits to enter Israel.
One person was arrested on suspicion of involvement with the attack, Ynet news site reported.
As soldiers conducted operations in the village, local Palestinians began to gather in protest.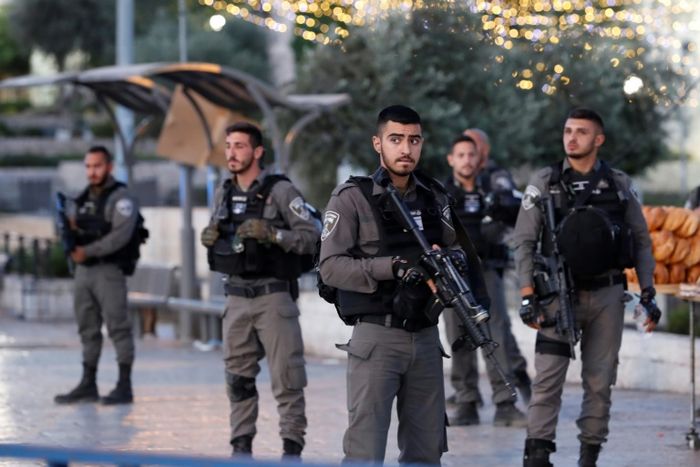 A riot broke out, Ynet reported, and according to the army almost 200 Palestinians began hurling rocks and throwing Molotov cocktails at soldiers. The Palestinians also burned tires in an attempt to block the village's entrances.
Soldiers responded by firing rubber bullets, wounding four demonstrators, Ynet said. No soldiers were injured in the operation.
The Islamic State tried to take responsibility for Friday's attack, but the army refuted the claims, saying it was the work of a "local organization," according to Ynet.
The Shin Bet security service named the three assailants as Adel Ankush, 18, Bra'a Salah, 19, and Asama Ahmed Atta, 19.
Following the attack, the Prime Minister decided to revoke entry permits allocated to hundreds of thousands of Palestinians during the Muslim holy month of Ramadan to visit Israel.