Three Israeli youths arrested for vandalizing an Australian military cemetery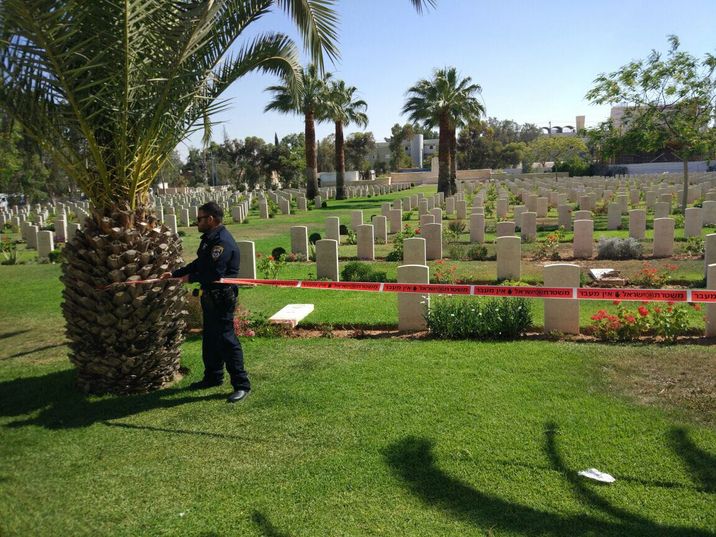 Australian military cemetery Beersheba, Israel
Police Spokesperson Unit
The police noted that the three were Jewish, but did not specify a motive for the vandalism
Three Israeli youths were arrested for vandalizing an Australian memorial cemetery in Israel's southern city of Beersheba on Saturday, reported a police spokesperson.
The two minors, one fourteen and one seventeen, and an eighteen year old were detained and taken in for questioning by the Israeli police after being reported for damaging the gravestones at the site.
The police noted that the three were Jewish, but did not specify a motive for the vandalism. 
Another report then said that the 14-year-old is a Bedouin resident of Beersheba, a southern town on the edge of the Negev Desert.
The Beersheba War Memorial was founded for the Australian Light Horse Brigade who fought with General Edmund Allenby when he captured the city from the Ottoman empire. The memorial is the grave site for over a thousand British and Australian soldiers killed in the battle during World War I.