Labor leadership candidate: I will form a coalition with Arab parties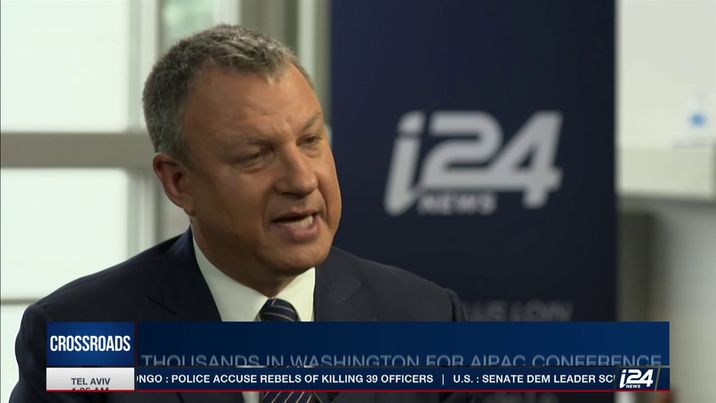 Erel Margalit
Labor is currently in the midst of a primaries campaign to select a new leader or stick with the incumbent, op
A top candidate for the leadership of Israel's Labor party said on Sunday that he is willing to form a governing coalition that includes the Joint Arab List, breaking a long-standing tradition among the Israeli political mainstream of automatically excluding the possibility of allowing the largely Arab-Israeli party to enter government.
"I will sit with them, yes. I will sit with Dov Khenin and I will sit with Ayman Odeh …" said Erel Margalit, an entrepreneur-cum-leadership aspirant of Labor, when asked by the host of i24NEWS' the Spin Room program if he would form a coalition with the Arab parties and appoint their parliamentarians to cabinet.
Labor is currently in the midst of a primaries campaign to select a new leader or stick with the incumbent, opposition leader Isaac Herzog.
Margalit ruled out, however, granting ministerial positions to controversial Arab List lawmakers Haneen Zoabi and Basel Ghattas, the latter of whom was sentenced to two years in prison earlier this year after being convicted of smuggling phones to Palestinian prisoners in Israel jails.
Margalit, one of the richest members of the Knesset who recently gained a higher profile after producing a series of bombastic video clips, also said that he wants Israelis to understand that "in the longer-run, the Palestinians are our partners in the regional process."
He appearing on the Spin Room alongside prominent pro-BDS journalist Gideon Levy, who he told: "you are not the admissions committee of the Left camp. You are not," to which Levy, who writes for Haaretz newspaper, responded, "unfortunately not."
Labor's primaries will be held on July 3.