Netanyahu: there won't be a government better for the settlements than ours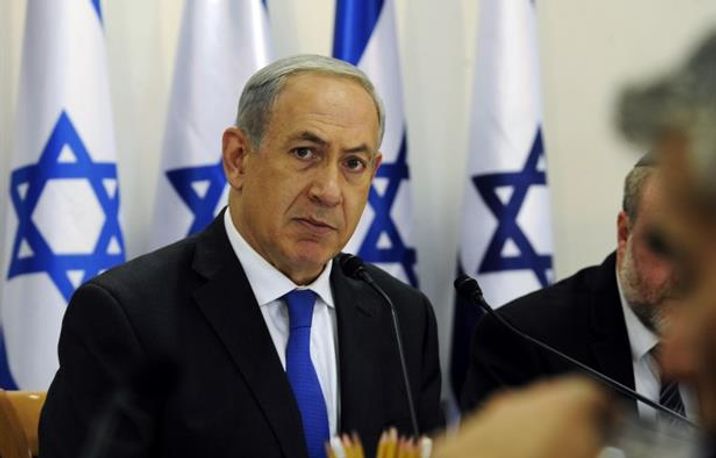 Israeli Prime Minister Benjamin Netanyahu
(AFP/David Buimovitch)
The prime minister made the pro-settler remarks while addressing his right-wing Likud party
Prime Minister Benjamin Netanyahu said on Monday that his coalition supported building settlements in the West Bank more than any other Israeli government.
Speaking to a faction meeting of his right-wing Likud party, Netanyahu proclaimed support for Jewish settlers living in the Israeli militarily-controlled West Bank.
"There wasn't and there won't be a government better for the settlements than our government," Netanyahu said to his fellow Likud parliament members, according to a press release.
"We are building in all parts of the country, we are doing it with determination, along with being methodical and wise."
Around 400,000 settlers live in the West Bank and most countries consider the settlements to be illegal.
The prime minister also referred to the growing discontent in his governing coalition, with far-right-wing party the Jewish Home jostling with Netanyahu's Likud.
"I would also like to mention what happened the last time they attacked a right-wing government on the right. There is no greater mistake than this step and I am sure we will not repeat it," Netanyahu said, alluding to how coalition infighting brought down his first government in 1999.
Aside from remarking on the coalition, Netanyahu asked Likud faction members "to stop attacking IDF [Israel Defense Forces] officers." 
"IDF officers carry out policy, they do not set policy. This is my request, and if there are any complaints, contact the government, the defense minister and the prime minister.  Do not attack IDF officers," he said.
The Israeli premier ended his statement by warning his Persian neighbor.
"I have one message to Iran: Do not threaten Israel."