VIDEO: Rare encounter with a whale shark off southern coast of Israel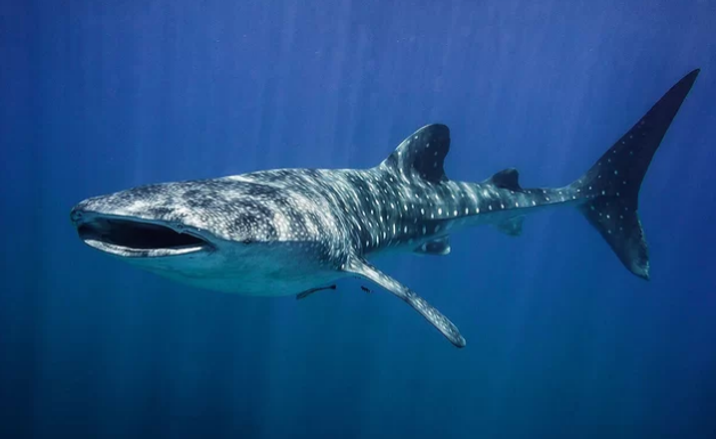 Un requin-baleine au large des côtes israéliennes
L'Autorité de la Nature et des Parcs d'Israël - Ziv Neder
Whale sharks can reach up to 12 meters (39 feet) but are not considered dangerous to humans
In a rare and remarkable encounter, the world's largest fish, a six-meter long (nearly 20 feet) whale shark, was spotted by Israel's Nature and Parks Authority in the southern city of Eilat that sits on the coast of the Red Sea.
Whale sharks can reach up to 12 meters (39 feet) but are not considered dangerous to humans, feeding exclusively on plankton.
The shark swam next to the inspectors who were equipped with cameras and diving equipment and were able to capture the encounter on film.
According to Ziv Nadar, a supervisor and researcher of the Eilat region's Nature and National Parks Authority, the sighting was extremely unusual and an "exciting experience that few people get."
The animal was about 150 meters from the southern beach of Eilat," Nadar said, adding that he and his colleagues were able to capture the moment and swim with the world's largest fish for about 30 minutes.
He speculated that the shark was relatively young since it was so close to the shore. It was also noted that the sharks tend to reach the coast this time of year in search for food.
As the sharks are currently endangered, the Parks Authority says it is forbidden to approach them if spotted, but they are allowed to be photographed.