Germany approves submarine deal with Israel pending graft probe: report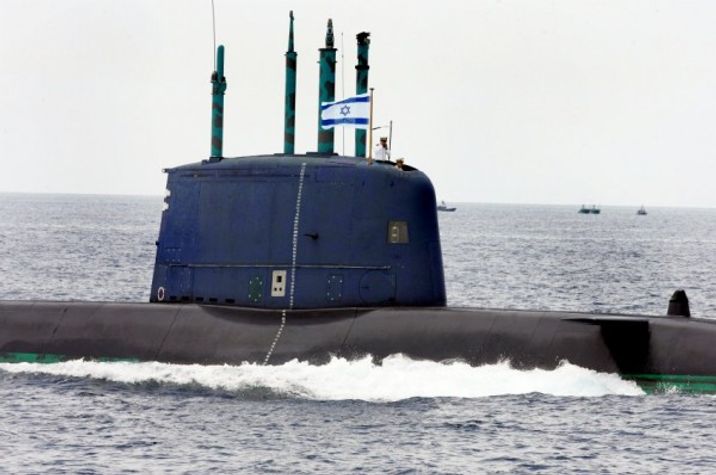 German-made Dolphin submarine sold to Israel, reported to be nuclear-capable
AFP
Clause on cancellation of deal added to memorandum of understanding between two countries in April
Germany's National Security Council has approved the sale of three advanced submarines to Israel, but with a caveat that the deal will be scrapped should corruption charges be proven in an ongoing investigation of the transaction, Germany's Der Speigel newspaper reported Friday.
The $1.5 billion deal will see Israel acquire three more Dolphin submarines from German shipmaker ThyssenKrupp, which are reportedly equipped to carry missiles armed with nuclear warheads.
The deal came under scrutiny last year, amid allegations that Israeli Prime Minister Benjamin Netanyahu's personal lawyer, David Shimron, pushed for multi-billion shekel deals in favor of ThyssenKrupp, which is his client in Israel.
In late February, the Israeli Police announced that there was to be a formal investigation into the so-called "submarine affair", however it was emphasized that Netanyahu was not suspected of wrongdoing.
Both Israel and Germany agreed to the addition of a clause to the memorandum of understanding on the deal in April according to which the deal will be cancelled if any of the corruption allegations are substantiated. The clause reportedly came reportedly at the urging of the German government.
Israel already has five of the state-of-the-art German submarines, with a sixth scheduled for delivery this year.
You need to be logged in in order to post comments. Sign up or log in
How an you buy subs from krupp when they were one of the most notorious Nazi supporters and builders of camps in the Reich. Stupidity...... buy the subs from the Chinks......