Israel clarifies: we didn't mean to defend George Soros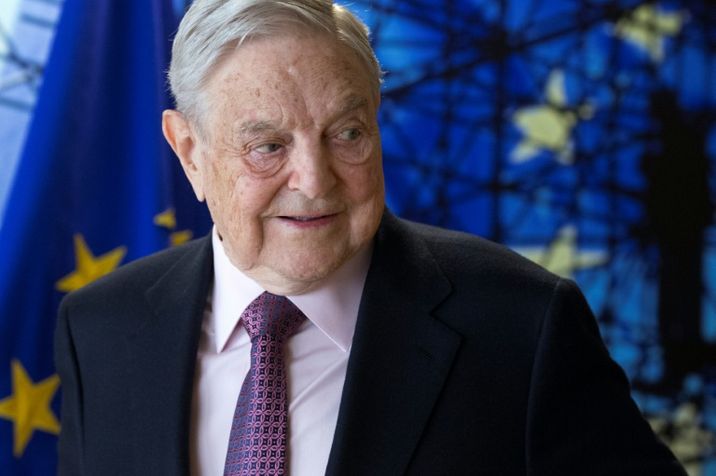 George Soros has come under fire in Hungary
OLIVIER HOSLET (POOL/AFP)
Jewish leaders say the government-sponsored billboards are stoking anti-Semitic feelings
Israel issued a clarification on Sunday following its strong rebuke of a government campaign in Hungary targeting Jewish billionaire George Soros, saying that while it still opposes expressions of anti-Semitism, its statement should not be confused with defense of the US-based philanthropist.
"Israel deplores any expression of antisemitism in any country and stands with Jewish communities everywhere in confronting this hatred," the statement issued by the Ministry of Foreign Affairs reads.
"This was the sole purpose of the statement issued by Israel's ambassador to Hungary," the statement continues. "In no way was the statement meant to delegitimize criticism of George Soros, who continuously undermines Israel's democratically elected governments by funding organizations that defame the Jewish state and seek to deny it the right to defend itself.
The fresh Israeli statement appeared to water down a searing critique by Israel's ambassador in Budapest, Yossi Amrani, who just a day before called on the right-wing Hungarian government of Viktor Orban to halt a nationwide poster campaign targeting Soros, which Jewish leaders say is stoking anti-Semitic feelings.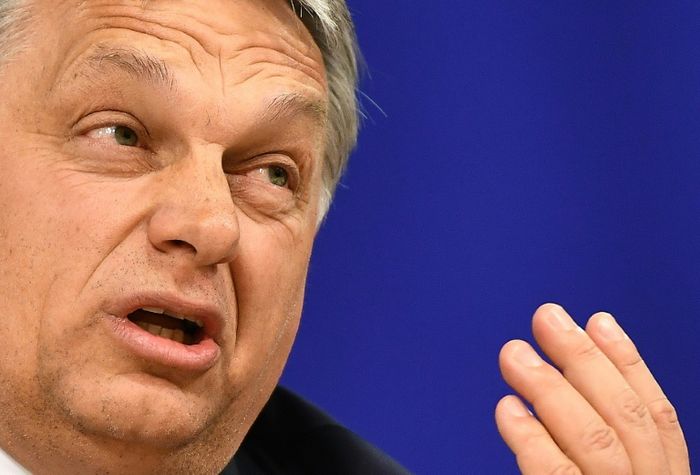 "It's our moral responsibility to raise a voice and call on the relevant authorities to exert their power and put an end to this cycle," the ambassador said in the statement.
"I call on those involved in the current billboard campaign and those responsible for it to reconsider the consequences.
"At the moment, beyond political criticism of a certain person, the campaign not only evokes sad memories but also sows hatred and fear."
The snafu over the anti-Soros campaign comes at a delicate time, as Israeli Prime Minister Benjamin Netanyahu's gears up for the first visit to post-communist Hungary by an Israel premier on July 18.
Haaretz newspaper reported that the new statement was issued on the instructions of Netanyahu's office, although it did not cite a source for the claim. The paper added that the original statement was crafted by the Hungarian embassy in consultation with senior Foreign Ministry officials, but the language was not run by the Prime Minister's staff. 
In August last year hacked documents leaked to a Russian website - that described Soros using anti-Semitic stereotypes - reportedly revealed that the philanthropist's Open Society Foundations had disembursed $10 million since 2001 to pro-Palestinian groups, and that the organisation had an objective of "challenging Israel's racist and anti-democratic policies"
Controversial campaign
The posters at the heart of the controversy show a large picture of the Hungarian-born Jewish emigre laughing, alongside the text: "Let's not leave Soros the last laugh", a reference to government claims that the 86-year-old wants to force Hungary to allow in migrants.
Since the latest posters appeared on billboards and at public spaces last week, several incidents of anti-Semitic graffiti daubed on them have been reported.
The campaign is the fourth media blitz by the government this year against Brussels or Soros for their alleged attacks on Hungary's hardline anti-immigration stance.
In response to the comments, Hungary's foreign ministry said it was protecting its citizens.
"Just like Israel, Hungary too takes steps against anyone who represents a risk to the national security of the country and its citizens," it said in a statement.
The Israeli envoy's remarks follow a recent call by Hungary's largest Jewish organisation to stop the campaign, saying it fuels "anti-Semitic" sentiment.
"These poisonous messages harm the whole of Hungary," said Andras Heisler, head of the main Hungarian Jewish organization, in a letter to Prime Minister Viktor Orban published Thursday.
In a written reply to Heisler, Orban refused Friday to call off the campaign and said that his "duty is to defend our homeland and citizens" against illegal migration.
He accused the "billionaire speculator" Soros of wanting to use his wealth and civil groups that he supports to "settle a million migrants" in Hungary and the European Union.
"Illegal migration is clearly a national security question," Orban said, that will be dealt with "without regard to (anyone's) origin, religious background, or wealth".
He also asked Hungary's 50,000-strong Jewish community to help him "fight against illegal migration" which he said "imports anti-Semitism" into Europe.
Government officials repeatedly say Hungary has a policy of "zero tolerance" of anti-Semitism.
(Staff with agencies)