Two Palestinians killed in West Bank clashes with Israeli soldiers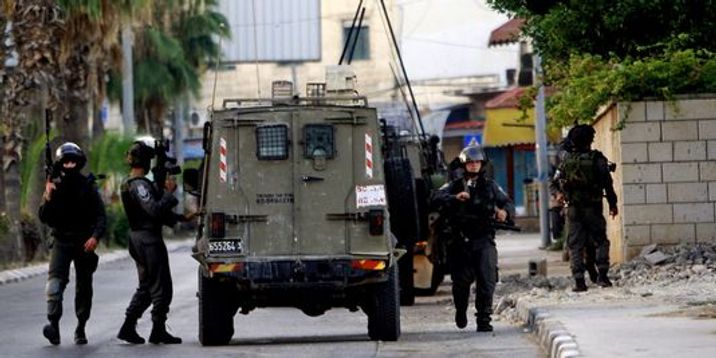 Policiers des Frontières israéliens - Jénine juin 2015
IDF
No reports of Israeli injuries
An Israeli military patrol was attacked in the West Bank city of Jenin overnight Wednesday, a spokesperson for the army said, and responded with fire. Palestinian media reports that two Palestinian were killed and three moderately injured during the clash.
The first Palestinian, named locally as Mohammed Salah, 20, sustained bullet wounds to his head and chest and died at the scene, according to reports.
Os Salameh,16, was taken to hospital in serious condition and later died of his wounds, Palestinian medical sources told the AFP news agency.
According to the army, the soldiers were also attacked with dozens of improvised explosive devices thrown from the rooftops. There were no reports of any Israeli injuries.
A spokesperson for the Israel army said that soldiers had opened fire in response to shooting towards the soldiers, but did not confirm nor deny reports of casualties.
Israeli forces arrested 18 terror suspects in overnight raids in the West Bank, and took them for questioning. Israeli security forces regularly carry out both routine operations and nightly raids across the West Bank.