Palestinian man nabbed at Gaza crossing with rare, ancient coins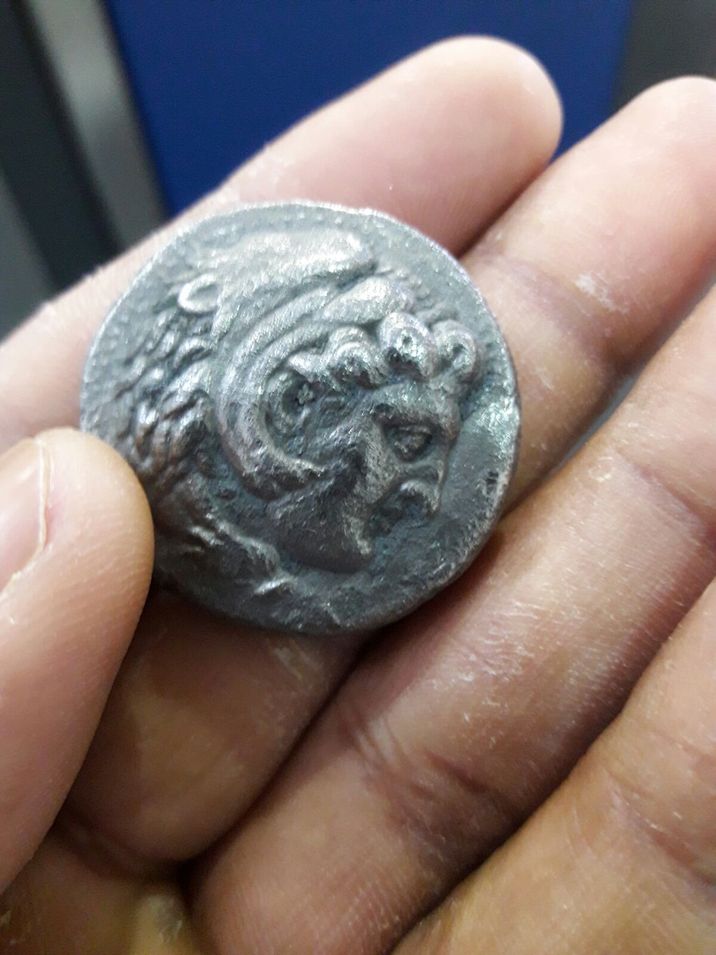 Rare coins found in possession of Palestinian man at the Erez Crossing, July 16 2017
Ministry of Defense Crossing Authority
Antiquities smuggling has long bedeviled law enforcement agencies in Israel
Rare coins thought to be from the era of Alexander the Great were discovered Sunday in the possession of a Palestinian merchant in Gaza who was allegedly attempting to smuggle them into Israel.
The four precious coins were likely transported from Egypt into Gaza, with the intention of sneaking them into Israel for sale to collectors, a statement from the Ministry of Defense Crossing Authority said.
The unnamed man was stopped and searched at the Erez crossing, the only legal border crossing between Israel and Gaza, and denied entry. He was detained from questioning while the Israel Antiquities Authority were summoned to examine the artIfacts, the statement added.
At the peak of Alexander the Great's empire between 323-324 BC, he ruled over most of what is now modern Egypt, Israel and the Palestinian Territories.
Antiquities smuggling has long bedeviled law enforcement agencies in Israel, which along with neighboring countries is littered with archeological treasure troves.  
Earlier in July US retailer Hobby Lobby was fined $3 million in a civil suit brought by the US government for selling looted Iraqi artifacts that were smuggled via the United Arab Emirates and Israel.
In March, three Palestinian men were indicted for allegedly attempting to dig up rare coins in an archeological site near Modi'in in central Israel.