Greek Orthodox church sells Caesarea's ancient Roman theater to anonymous buyer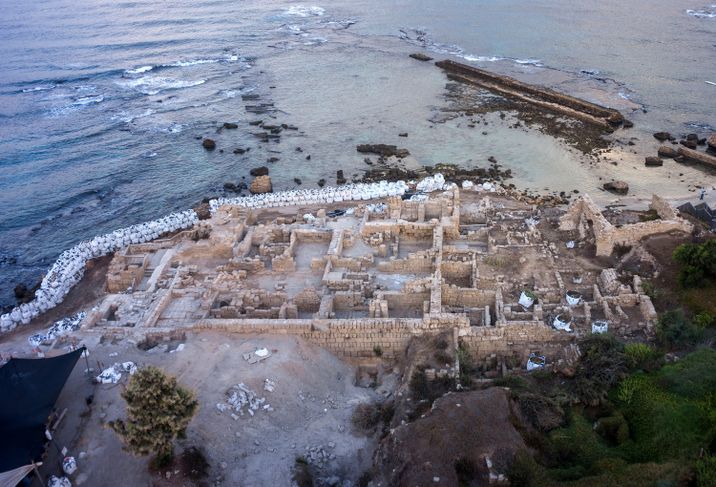 Aerial view of Caesarea National Park, Israel
Assaf Peretz/Israel Antiquities Authority
Many significant historical and archaeological discoveries have been made at the site over recent years
The Greek Orthodox Patriarchate in Israel secretly sold the ancient Roman amphitheater and hippodrome in the coastal city of Caesarea to an anonymous foreign buyer in a move that has sparked concern among Israeli government officials.
Israel's Channel Two revealed Sunday that over 172 acres of land, a large portion of which has been designated as a historic national park, was discreetly sold to a holding company by the name of Saint Ventures Limited registered somewhere in the Caribbean -- a known tax haven.
News of the sale follows similar revelations earlier this month that the Greek Orthodox Church also secretly sold to private investors some 123 acres of property in Jerusalem's most elite neighborhoods.
According to Channel Two, the Caesarea sale shocked government officials in the Israel Nature and Parks Authority, Jewish National Fund, Justice Ministry, and the Israel Lands Authority -- the country's largest landowner.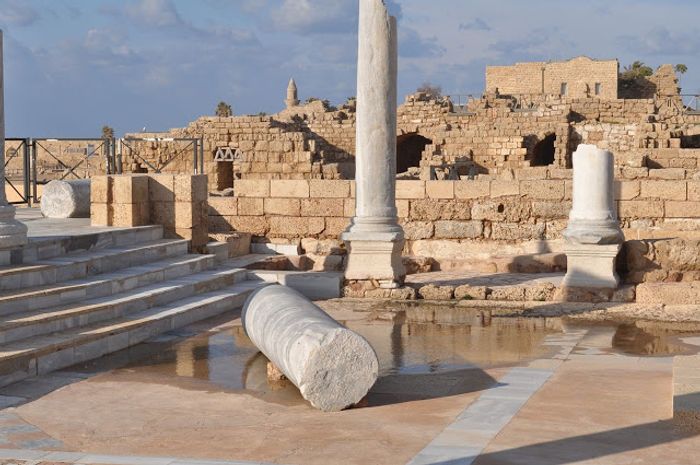 The Justice Ministry has called for a meeting in the coming days over the surprise sale, with one ministry official telling the channel the transaction "calls for the intervention of the relevant bodies."
Another official from Israel's Parks Authority, which oversees Israel's nature reserves and national parks, said it would "act to ensure the protection of the ancient assets on the land."
The port city of Caesarea was established some 2,000 years ago by King Herod and was the commercial capital of ancient Judaea. The city's rich history spans over several periods including the Byzantine and Roman Empires where it was a premier city for its architectural wealth.
Many significant historical and archaeological discoveries have been made at the site over recent years, and the city's amphitheater is a main tourist attraction and popular concert venue.
Israel recently announced a 100 million shekel renewal project for Caesarea in what would would be one of the largest conservation projects underway in Israel.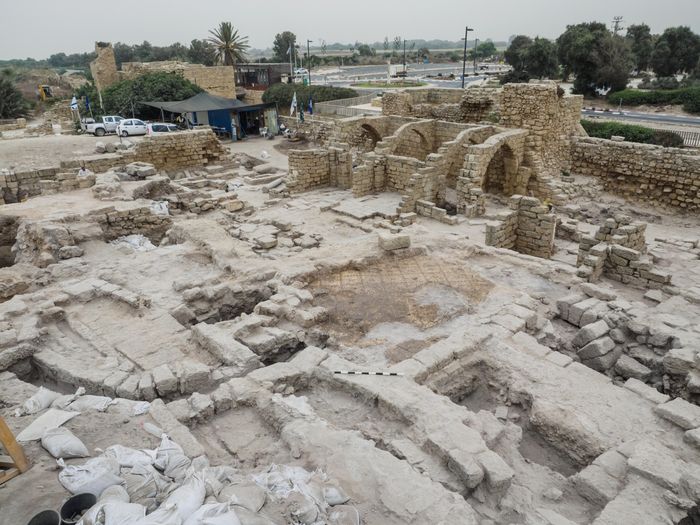 The Greek Orthodox Church are the second biggest landowners in Israel, having acquired some 1,110 acres in Jerusalem during the 19th century which it leased to the Jewish National Fund shortly after Israel's independence for a period of 99 years (plus an option to extend).
​Both the Caesarea and Jerusalem deals were reportedly made without the knowledge of the JNF or the State.
Following the Jerusalem transactions, Church sources said that the deals were aimed at generating funds for re-purchasing properties it claims were sold illegally by the former patriarch Irineos, including land in east Jerusalem near the Jaffa Gate entrance to the Old City, according to the Times of Israel.
Confirming the Jerusalem deals, the Greek Patriachate said that the JNF has "done nothing" when approached by the Church with the option to renew its leases, the Times reported.
The sales also angered Palestinians, who have reportedly called for the expulsion of the current patriarch, Theophilos lll over the sale of lands in Jerusalem they hope will be a part of a future Palestinian capital.
(Staff with agencies)